27 juillet 2017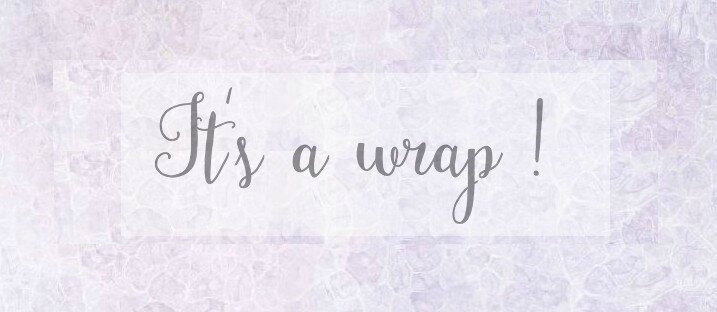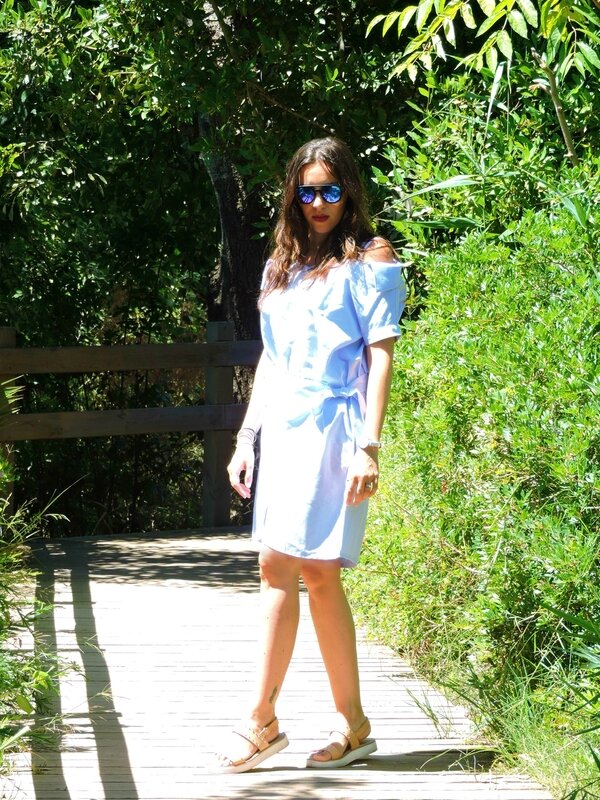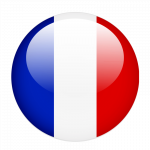 Bonjour vous !
Un nouveau look en ligne en cette fin de juillet.
Quoi déjà ? fin juillet ?! No comment !
J'ai beaucoup aimé cette petite robe avec un rabat style "portefeuille" et surtout ses épaules dénudées!
La matière est sympa aussi, un jean fin, denim style chambray !
Je ne vous reparle pas de ces chaussures que je ne quitte plus, tellement confortables !
Pour tout dire, je voulais en reprendre une paire mais elles ont disparues du site dès le premier jour des soldes!
Je me posais énormément de questions au sujet d'Instagram et des réseaux sociaux ces jours ci.
On ne va pas se mentir, Instagram ce n'est plus ce que c'était.
Le "faux semblant" commence à le remporter sur l'idée de base : partager des jolies photos, quotidien etc.
La loi des "likes" au maximum, le nouvel algorithme , l'idéologie de la photo parfaite.
Poster LE cliché ( et dans les deux sens du terme) , celui qui sera à la mode . Un coffee art ou un flamant rose dans une piscine.
La quête du lieu super "instagram-able" ! ( non, je n'ai jamais vu de beaux murs ultra colorés et tendances pour faire un super fond dans les parages ! ahah Et si je l'avais vu ? Et bien oui ! evidemment que je l'aurais utilisé ! Faut pas se voiler la face non plus ! )
Je ne parle même pas des achats de likes, de followers et apparemment maintenant aussi de commentaires !
Bref, vous l'aurez compris, je trouve ça dommage. Mais comme toutes les bonnes choses, elles changent.
Et Insta c'est presque devenu un business. Et justement, comment avoir de la visibilité sans avoir instagram ? Mission (quasi) impossible.
C'est presque ici que tout commence ! Je dirais même que Instagram c'est la base de tout!
Bien heureusement, j'ai ma petite clique et même pour certaines ,mes amies.
Bien heureusement il y a ce soutien mutuel entre les femmes qui fait que cela reste un endroit sympa.
Les encouragements, les gentils mots, les jolies rencontres ! YAY pour les côtés positifs !
Si vous me suivez sur Insta vous verrez que j'ai ajouté à mon profil " authenticité".
Car je veux mettre l'accent sur ce critère. Je veux que les gens sachent que ce que je partage c'est du vrai, de l'authentique, des instants de vie.
Et pareil lorsque je vous parle d'une marque.
Mon avis sera toujours authentique.
Vous ne me suivez pas encore sur Insta ?!! C'est par Ici !
J'espère que ce post vous plaira , la bise
V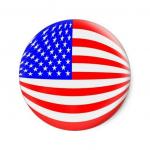 Hi beauties !!
Here I am with a new summer look for this end of july !
Wait, what ? Yes yes, end of July.. I know what you feel !!
I loved this summer dress, it's a wrap ! eheh
It's off the shoulders and the pattern is great ! A kind of chambray ! And we do love chambray right ?
Nothing to say about the shoes, they are literally on repeat! Not my fault if they go with everything and are so comfy !
I honestly wanted to buy another pair! But at the first day of the sale they were already sold out !
I was thinking a lot about Instagram those days .
It isn't like it used to be. Well , too bad !!
The "fake" is now more important than the first Instagram fonction : sharing beautiful pictures and moments of our lives.
There is that "like law" : the more you have ? the more you are popular ! woot woot !! ....
The new algorithm surely doesn't help.
And I don't even talk about buying likes, followers and I heard also now comments !
To post THE cliché ( in both senses) . To search THE instagram-able place . ( no,i don't have beautiful colored walls here! ahah But honestly if I did ? I would shot and use it for sure! let's be honest ! )
Instagram is a real business ! But yes, how can you have some visibility without IG ?
This is to me the most popular plateform to share !
Everything starts with IG ! It is the first rock of the "blogging house" !
And what about all this empowerement ! The beautiful people we can meet ?
Yes, fortunately there are some good sides.
Some cool sides.
If you follow me on IG you will see that I added to my profile " authenticity"
Because yes, this is what it is all about on my account. I want people to know that it's real, my thoughts, my posts, my brand and products reviews.
You don't follow me already on IG ?!! Well, it's HERE !
I hope you enjoyed this post !
Have a great end of the week ( tomorrow is friday for real! eheh )
Thanks for reading
Xoxo, V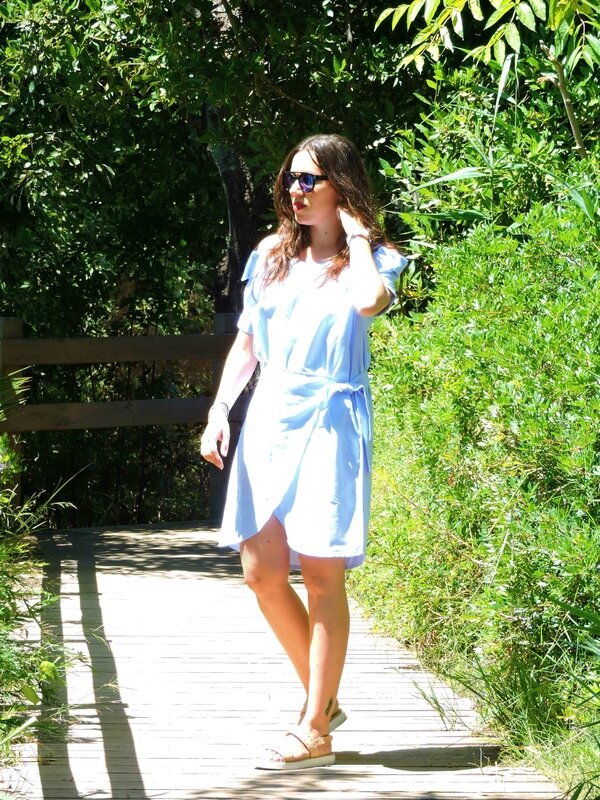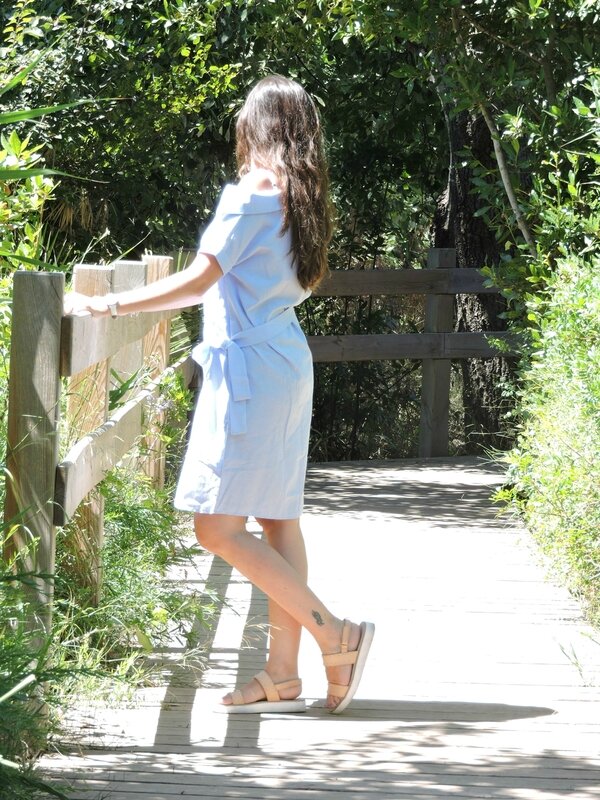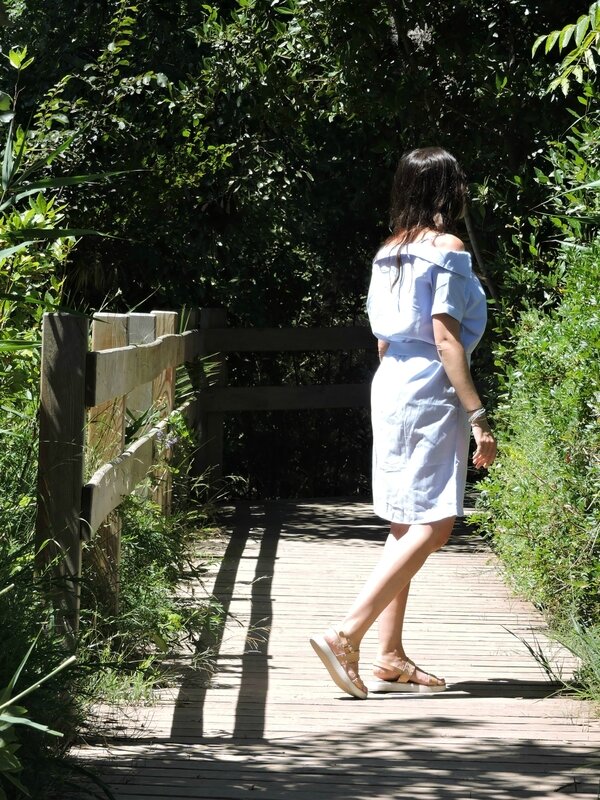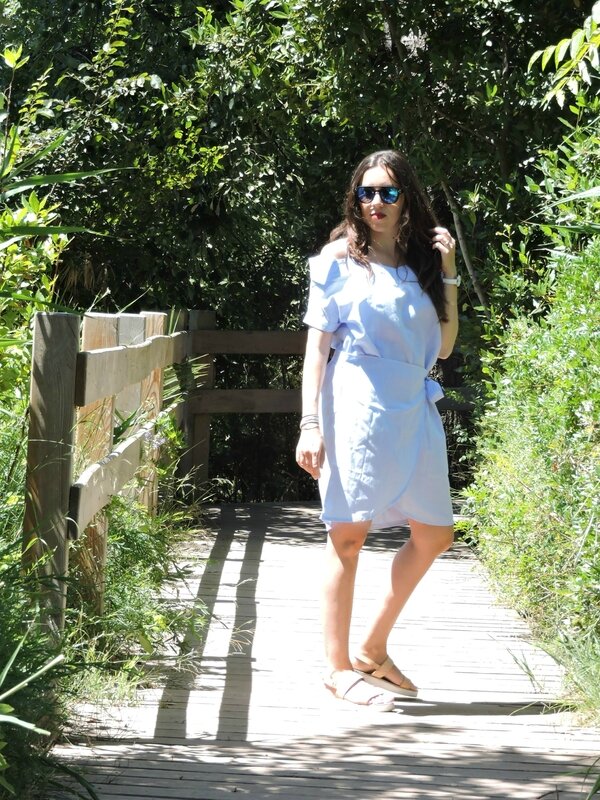 Get the look :
Solaire / Sunnies : Galeries Lafayette (old) - Robe/ dress : Sammydress (sold out but will surely be back in stock soon ! )
Sandals : Zara kids
12 juillet 2017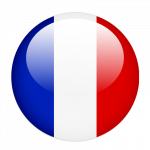 Bonjour vous !
Nouveau look en ligne en ce mercredi où je vous parle d'une marque anglaise : Alie Street !
Je porte ici la robe "Bella" avec ses beaux détails de dentelles sur le haut!
Chic et ultra confortable !
Elle a également une ceinture ruban satinée mais j'ai préféré ne pas la porter , question de goût !
Je vous laisse découvrir la marque sur le site web ICI !
Ils font également les robes de maternité sous le nom " Tiffany Rose "
Je ne sais pas si vous vous souvenez de mon post lorsque j'étais enceinte, alors pour les curieuses c'est par ICI !
Leurs robes sont des produits de haute qualité que vous porterez avec amour !
J'espère que ce post vous plaira!
Je vous souhaite un super weekend du 14 juillet
Profitez de vos familles et amis même si cette date résonne désormais difficilement dans nos têtes et nos coeurs.
Merci de me lire !
La bise
V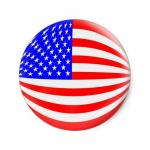 Hi beauties !!
Here I am with a new fashion post!
I wanted to introduce you this beautiful dress : the "Bella" dress from Alie Street !
Alie Street is a brand from London which designs every pieces with passion and heart!
This beautiful dress has those amazing lace details on the top and is ultra comfortable !
See more on their website HERE !
They also have a maternity line which is called " Tiffany Rose "
I don't know if you remember but when I was pregnant I made a post with one of their dresses . For the curious, it's HERE !
All their products are made with a quality pattern !
I hope you will like this post !
Thank you for reading
Xoxo, much love
V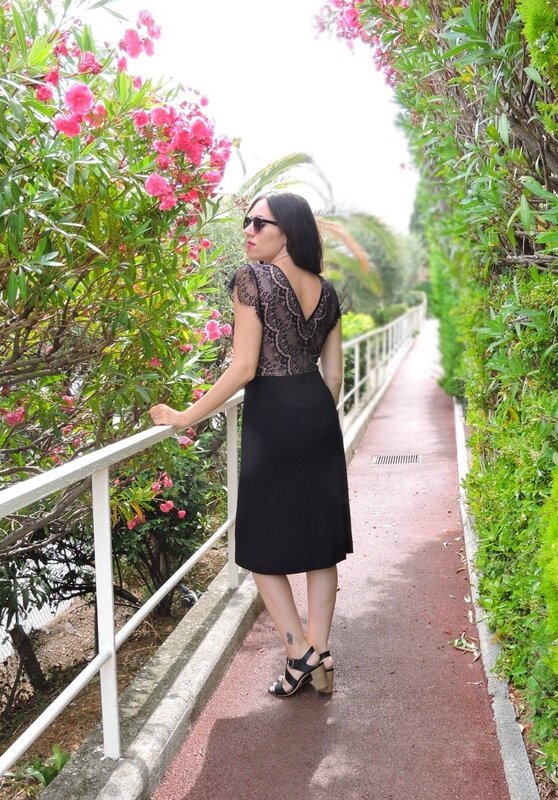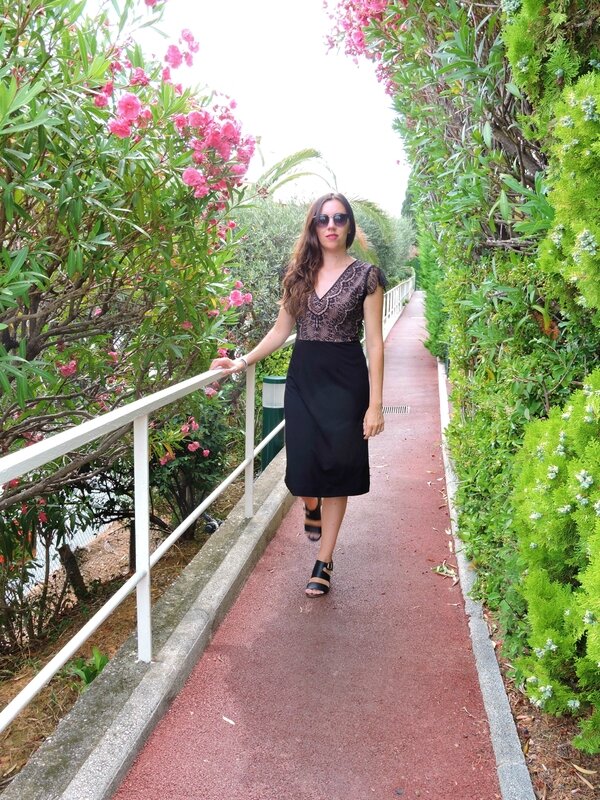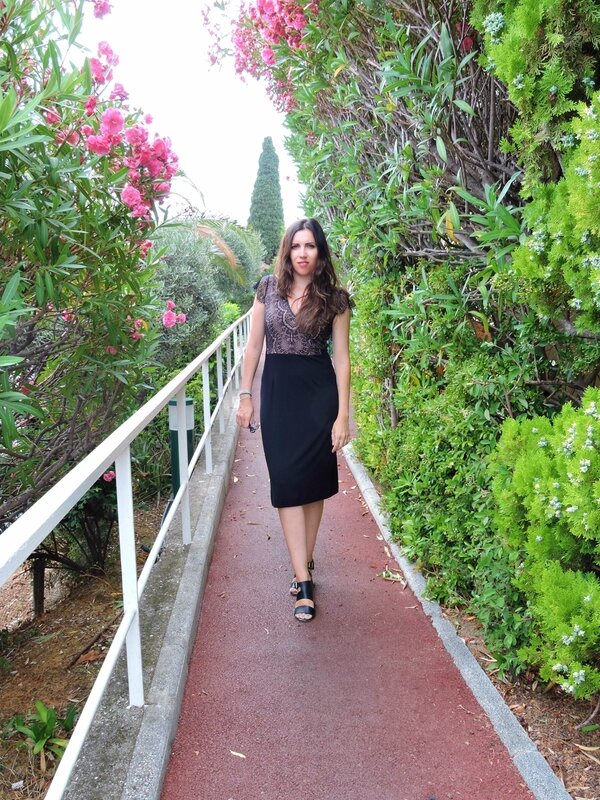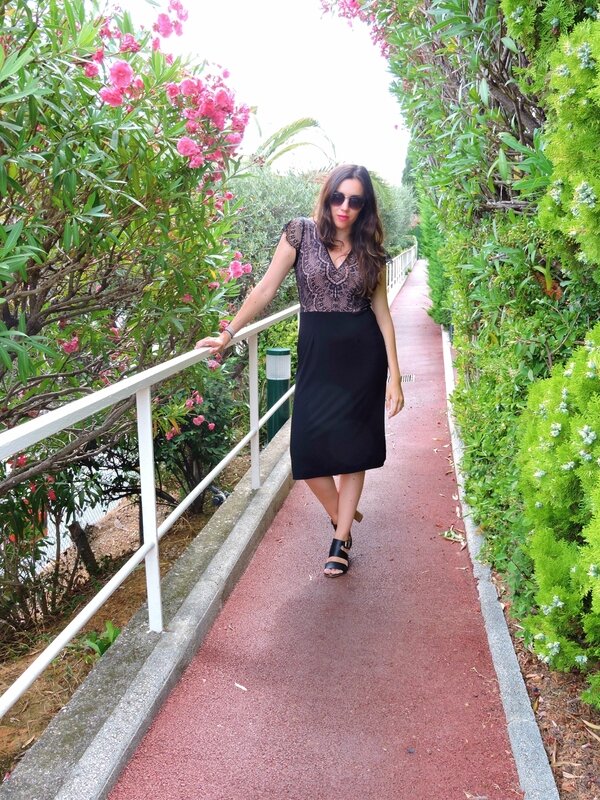 Get the look :
Solaire / Sunnies : Solaris
Robe/ Dress : Alie Street " Bella "
Shoes from Italy
03 juillet 2017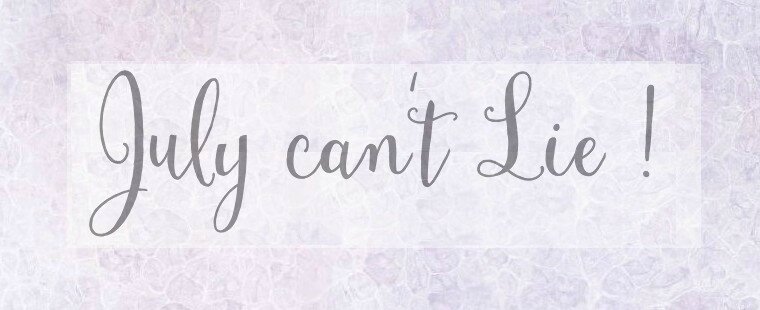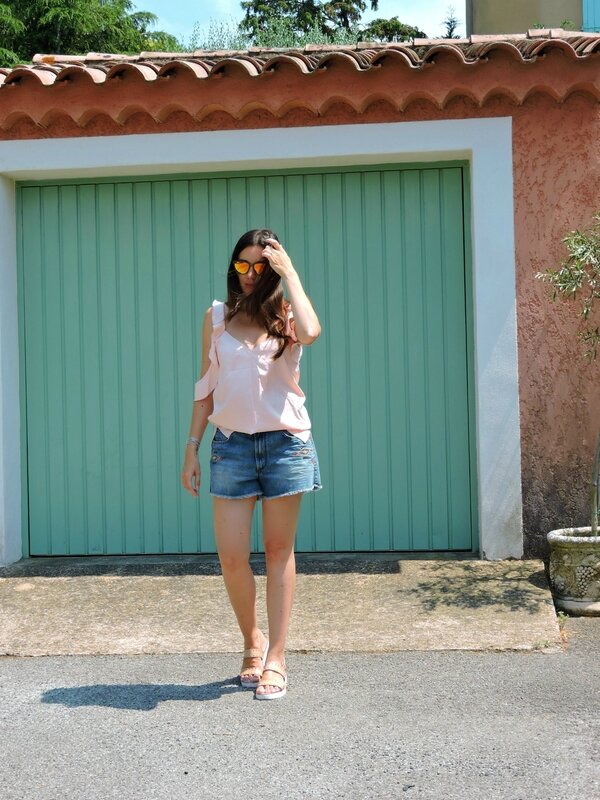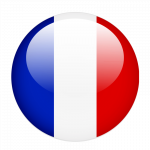 Bonjour vous !
Juillet ne ment pas ! ( oui, en français ça rime pas, même pas drôle ! ) car c'est bel et bien l'été et tout ce qui va avec !
Avec cette chaleur on veut du léger!
C'est pour ça que j'ai adoré ce petit top de couleur rose nude! Avec ces jolis volants et sa matière très agréable !
Sans compter son prix.. c'est pas négligeable !
Je ne vais pas m'éterniser...mademoiselle m'appelle . Ce qui m'ammène à une petite update à son sujet !
Elle a 5 mois maintenant ! Vive, éveillée et belle à croquer, c'est un bébé facile et on l'ammène partout avec nous !
Sauf que ça y est, elle commence à faire ses dents...
Les nuits sont donc à nouveaux très mouvementées ! Pauvre puce qui souffre ( et pauvre maman qui ne dort pas ou presque)
Les mamans , si vous avez des conseils , je prends !
Je lui donne pour l'instant que de la camomille en homéopathie !
J'espère que ce look vous plaira !
A bientôt
La bise
V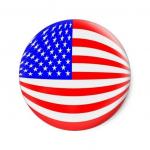 Hi beauties !
Finally this look is posted !
I do not find the time those days !
July can't lie ! The heat is here for real! And what do we like ? Cute little clothes !!
This top is perfect! I love this pink nude color and the ruffles!
I also love the price ! ahah
Ok, babygirl is calling and I need to do a little "Iris update "!
She is now 5 months old ! And you know what ? She is teething !!
Goodbye good nights! Baby is suffering ( and mommy too ! ) , mommy doesn't sleep
For all the moms who are reading this : I take your advices !!
Hope you will like this look !
Thanks for reading
Xoxo, V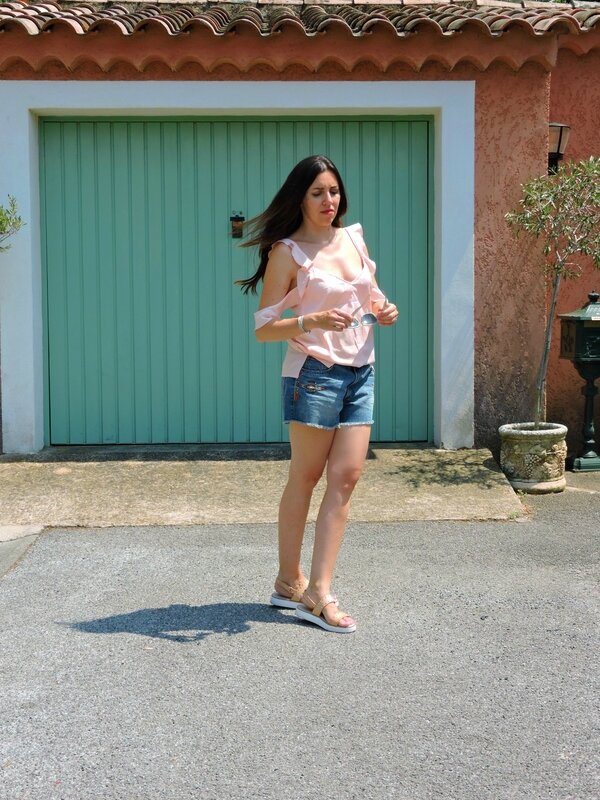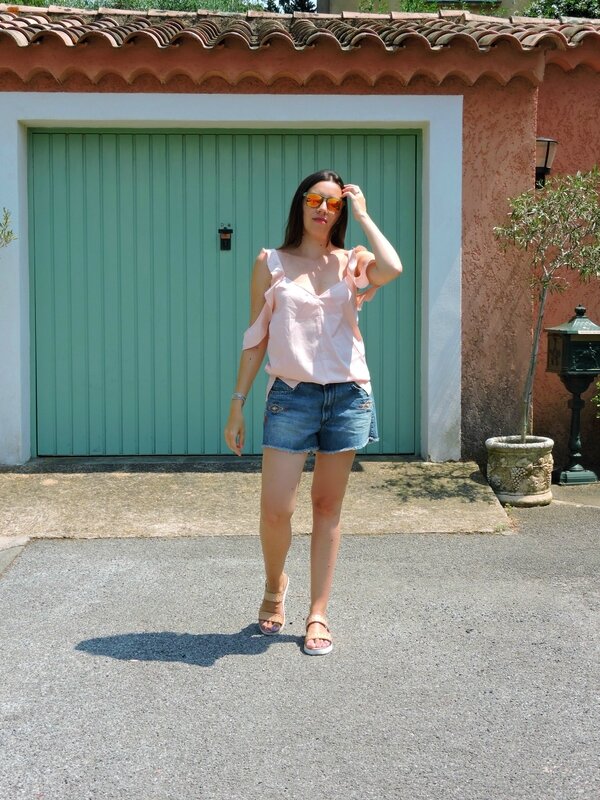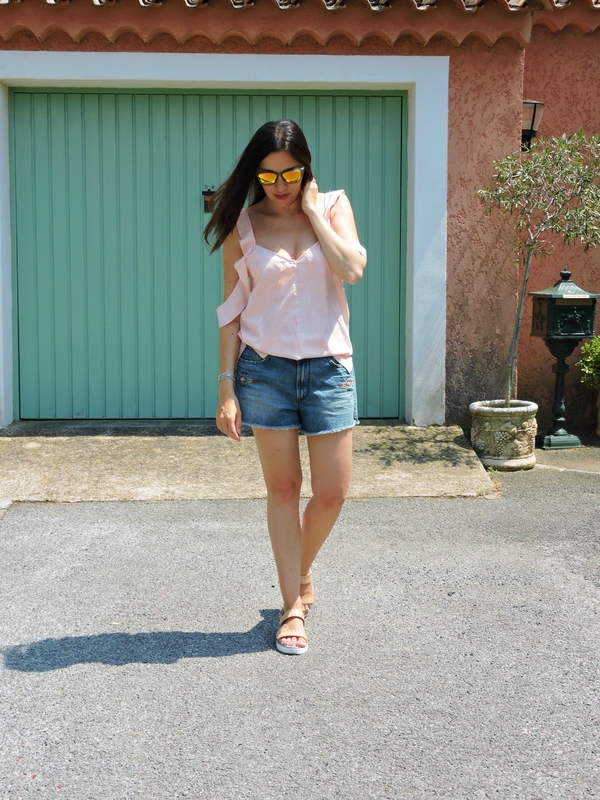 Get the look :
Top : Sammydress - Shorts : Bershka ( old)
Chaussures/shoes ( on reapeat, sorry ahah ) Zara Kids
Solaire/sunnies : Hawkers
16 juin 2017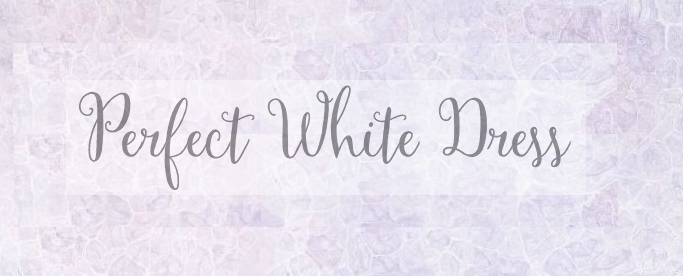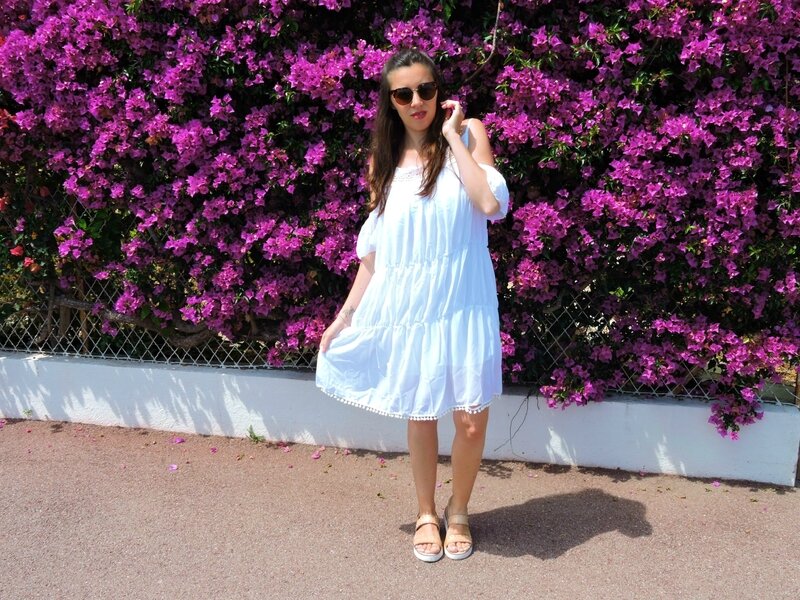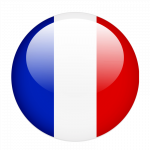 Bonjour vous !!
L'été approche ! On s'y croirait déjà !
Et quel est l'indispensable de l'été ?
Une jolie petite robe blanche bien sûr !
J'ai trouvé celle ci chez Sammydress ! Les prix sont très attractifs pour la qualité des produits .
Très légère ! Avec des petits "pompons" pour un côté un peu boho!
Ce post est très court, je sais ! ahah
Mais les photos parlent d'elles-même !
J'espère que ce look vous plaira !
Passez un bon weekend
La bise, V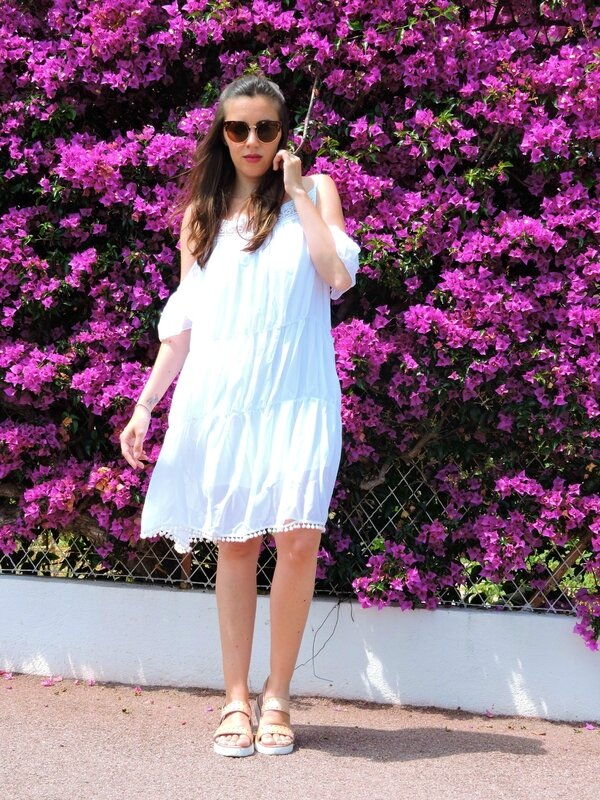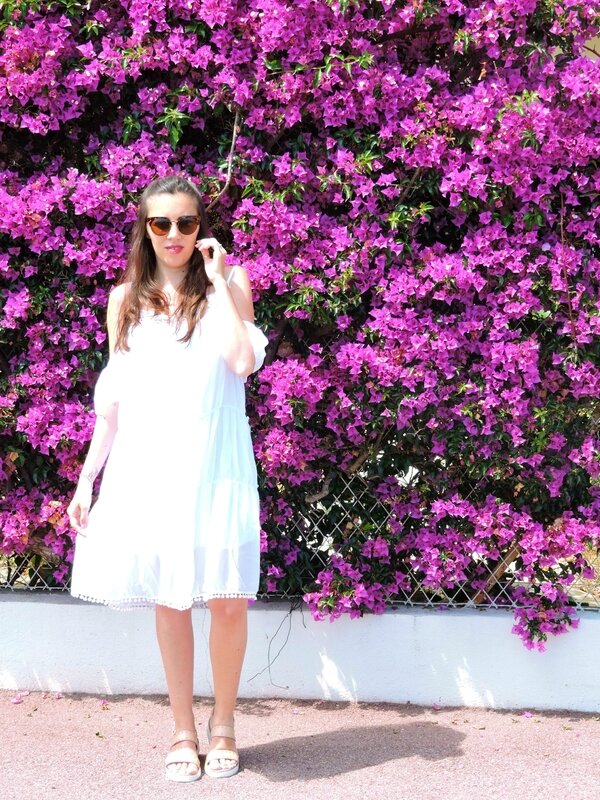 Hi beauties !!
Summer is really around the corner! And it feels like it already is !
And what is the must have for summer ? A pretty white dress of course !
I found this one on Sammydress! They have such cute things for a low price !
This pretty dress also have some pompons and it's just great for a little boho touch !
This post is super short, I know ! ( time , time, I need you ahah)
But the pictures are talking for themselves! eheh
I hope you will like this look !
Have a great weekend beauties !
XOxo, much love,V
Get the look :
Sunnies : Zerouv - Robe/Dress : Sammydress
Chaussures/Shoes : Zara Kids
10 juin 2017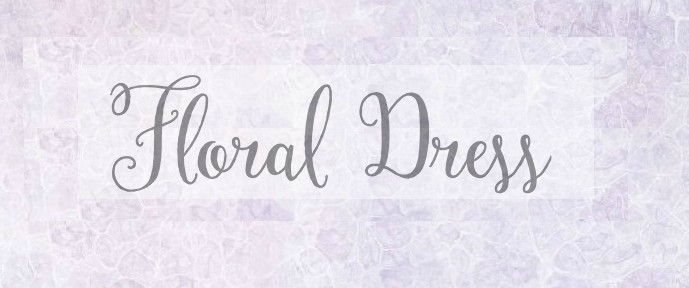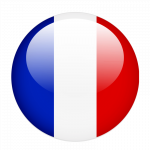 Bonjour vous !
Un nouveau look à vous faire découvrir aujourd'hui sur le blog !
Avez vous remarqué comme les robes à fleurs sont à la mode ce printemps/été ?
Au début je n'étais pas une grande fan car j'aime pas énormément les imprimés fleuris, puis je me suis finalement laissée tenter !
Et je ne suis pas déçue! Adieu la "robe de grand mère " ahah
Cette jolie robe de chez Zaful est tellement agréable à porter !
J'ai mi un petit débardeur en dessous, bébé tirant beaucoup sur le haut de maman, je me retrouverais vite avec une pleine vue sur décolleté ! :D
Le blouson en jean, l'icontournable qui va avec tout, et que j'ai bien apprécié en visitant ce petit village sur les hauteurs de Nice où la température était pas si haute !
Et voilà pour un style frais, mignon et toujours confortable ! ( vous commencez à me connaître à force ahah )
J'espère que ce look vous plaira!
Bonne semaine,
Merci de me lire!
La bise, V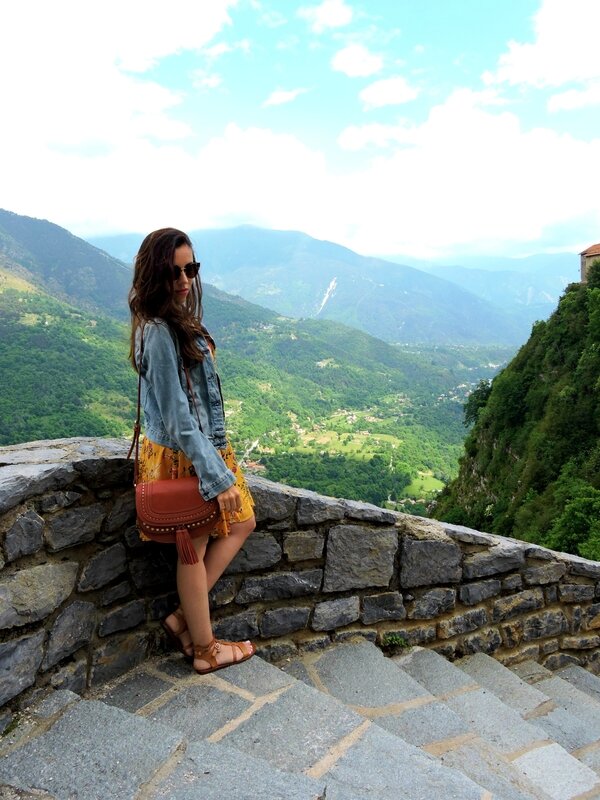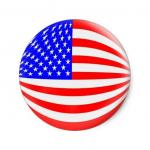 Hi beauties !
Today on the blog I'm sharing with you a new spring/summer look !
Have you seen how the floral print is super trendy this season ?
I'm usually not a big fan !! But I thought I had to try ! And I'm not disappointed !
This super cute little dress from Zaful is just perfect ! ( they really have some cute clothes for women ! )
I paired it with a denim jacket which always goes with everything and was so appreciable visiting this village in the mountains where it wasn't that hot ! ahha
I'm wearing a top just under the dress, baby always grabs mommy and I would quickly show too much cleavage ! ahah
And here we go for a quick and super fresh look for the season !
I hope you will like this post
And like always, thank you for reading !
Xoxo, much love, V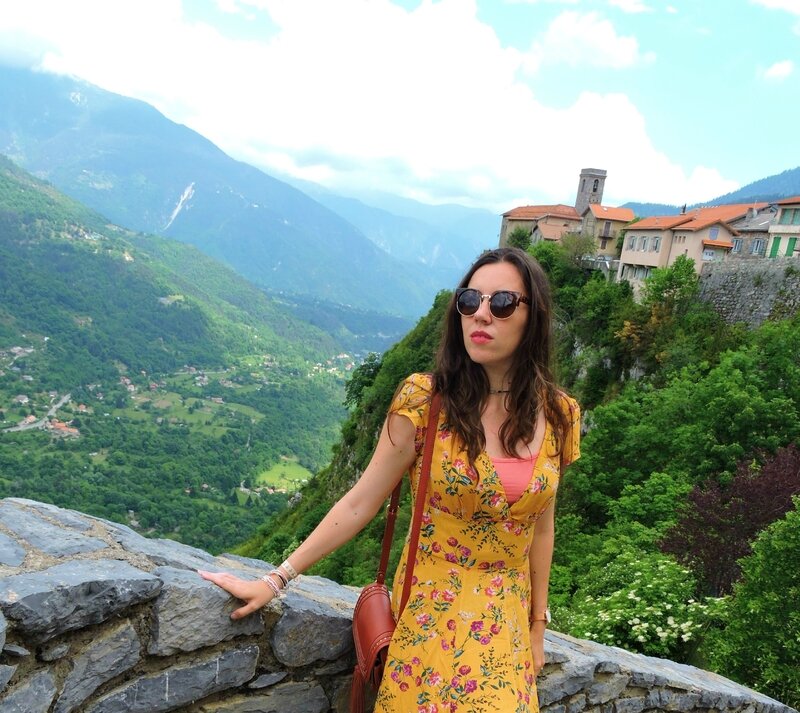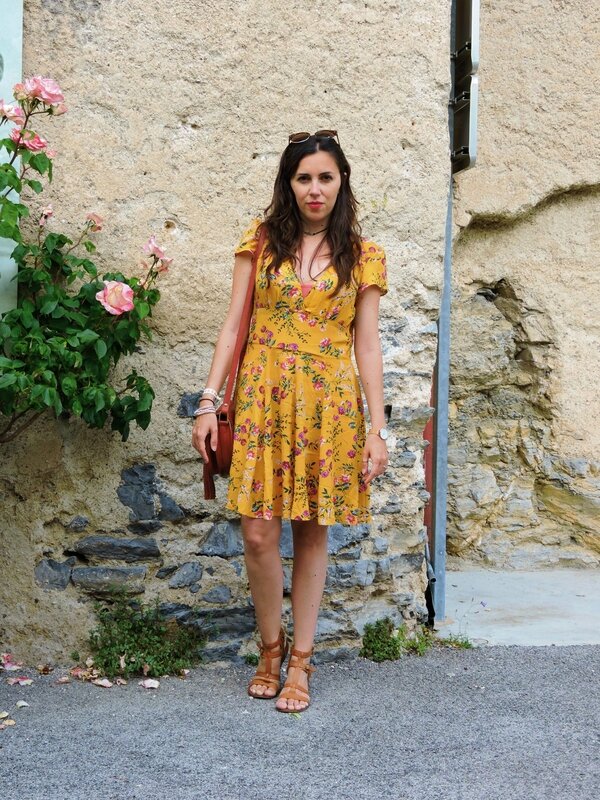 Get the look :
Veste/Jacket : Calvin Klein - Robe / Dress : Zaful - Sac/Bag : Mango (old similar here)
Sandales : Zara kids (old similar here ) - Montre/Watch : Daniel Wellington ( -15% code BRIGHTNESS15)
J'ai pris également ce pantalon chez Zaful , hâte de faire un look avec !
I also get those pants from Zaful , can't wait to style them !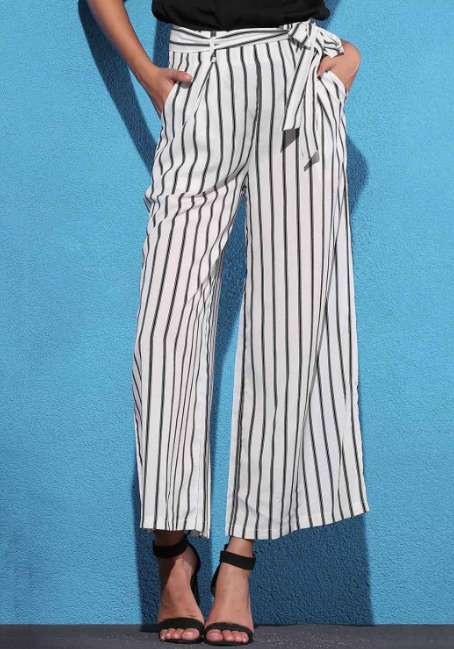 03 juin 2017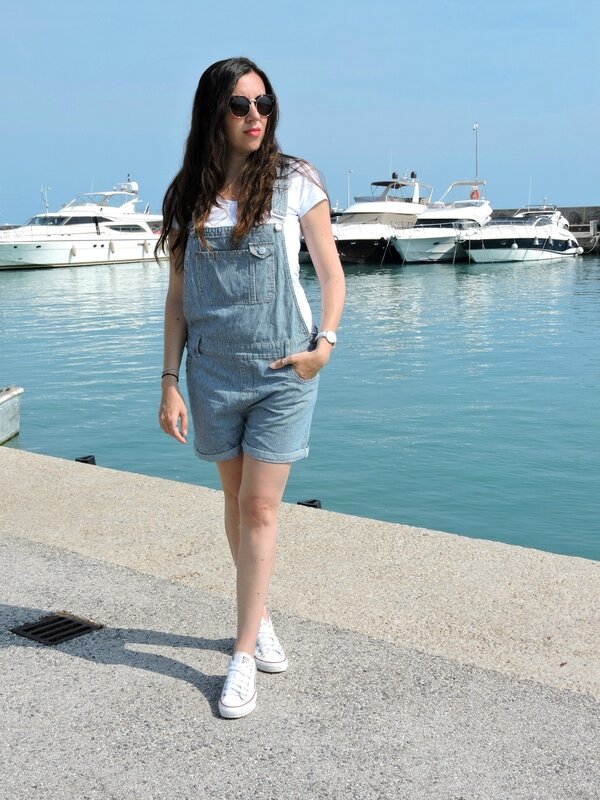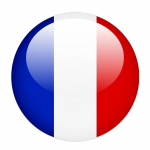 Bonjour vous !
Un nouvel article avec un nouveau look en ligne !
Qui est fan des salopettes ?
J'adore ce petit côté décontracté qu'elles peuvent avoir ! Bon, ça a tendance à rajeunir mais perso ça ne me dérange pas plus que ça ! ahah
J'aime beaucoup aussi les fines rayures. Le tout avec un petit tshirt basic blanc.
Un look frais pour la saison !
Oh! Et regardez moi ce bijoux à mon poignet ! :D
C'est la petite nouvelle de chez Daniel Wellington : la Bondi ! Toute belle toute blanche !
Profitez d'ailleurs de mon code BRIGHTNESS15 pour 15% de réduction sur le site DW !
J'espère que ce look vous plaira !!
Passez une bonne semaine
A bientôt ! La bise, V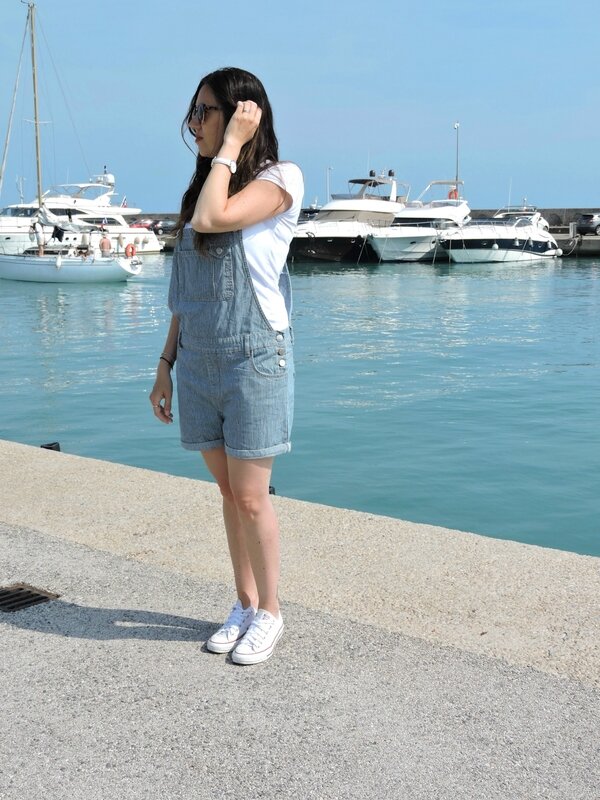 Hi beauties !
Do you like overalls ? I DO !! I love this little cool casual style !
I even feel younger when I wear some ! Noooot bad ! ahah
I also love the cute little stripes. Always a stripes fan ! :D
With a classic white tee it's the perfect combo for a fresh look !
Oh ! And what's there ? ! A white Daniel Wellington! Yes yes ! The new Bondi !
Get 15% off with code BRIGHTNESS !
Hope you will like this look and this post !
Happy week beauties !
Much love, thanks for reading
V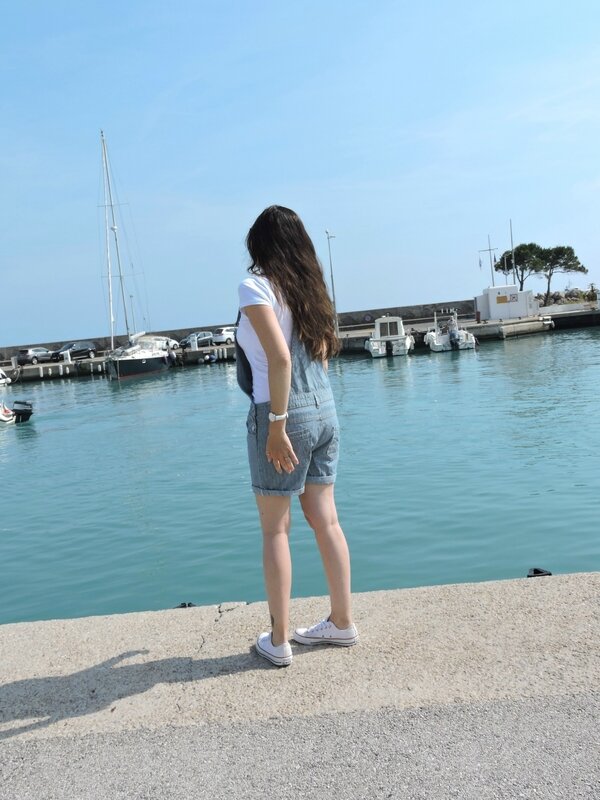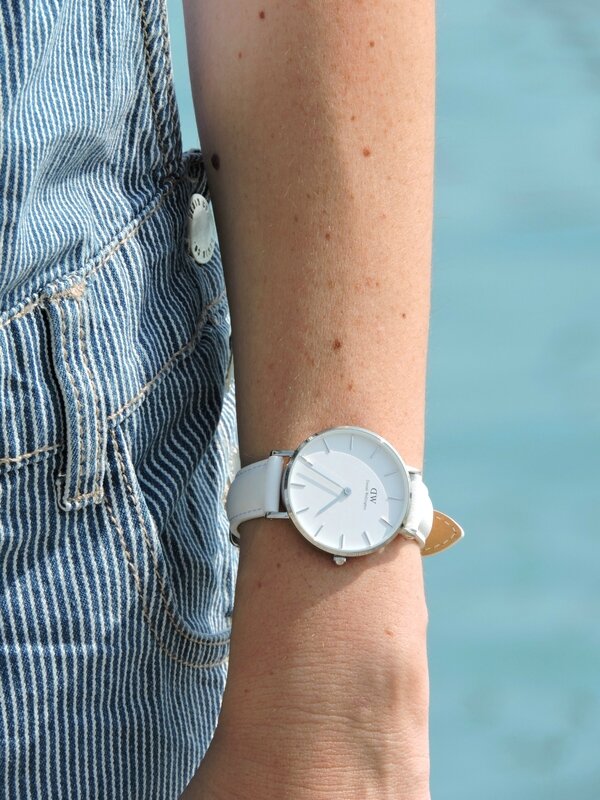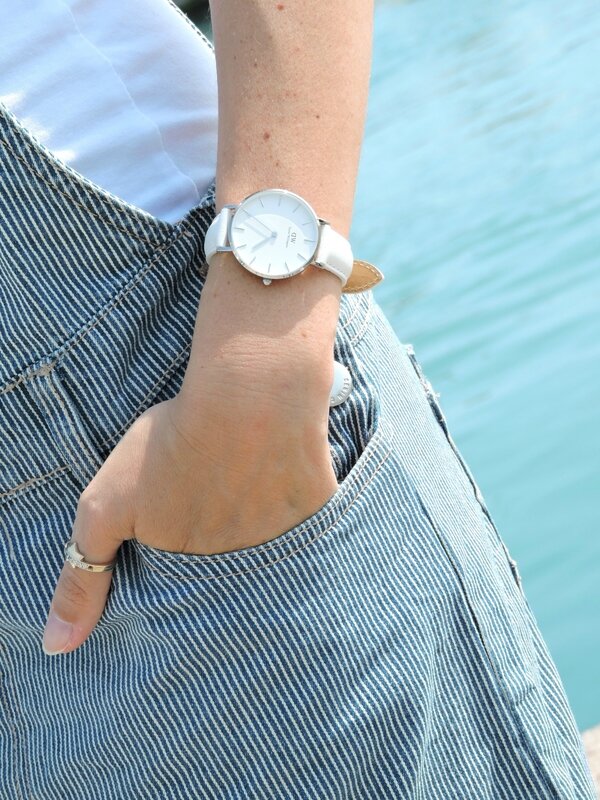 Salopette / Overall : Primark ( similar here ) - Montre / Watch : Daniel Wellington Bondi
Sneakers : Converse Classic Chuck
30 mai 2017

Bonjour vous !
Aujourd'hui sur le blog je partage avec vous 10 choses que vous ne savez probablement pas à propos de moi !
Sans tabou - Sans chichi , comme d'habitude !
1 - Je ne conduis pas !
J'ai mon permis de conduire depuis 2006, mais depuis que j'ai rencontré celui qui aujourd'hui est mon homme je ne conduis plus ou presque !
Je prends le volant que sur la route des vacances! ( ce qui est donc rare ahha )
Ce n'est pas que je n'aime pas conduire, c'est simplement que j'ai perdu l'habitude.
Transports et tout à proximité , 1 seule voiture , et se faire balader le weekend - tout ceci à fait que je n'ai pas DU TOUT poussé la pédale depuis 2 bonnes années au moins !
Conduire en ville me stresse, me garer me stresse.. ce qui m'ammène au point n°2 !
2- Je suis une stressée !
Je suis d'une personnalité plutôt calme et posée mais je suis une stressée.
Vous me direz, la majorité des gens est stressée de nos jours. C'est la vie qui veut ça.
Mais avant, c'était à un tout autre niveau. Angoisses et compagnies ..
Un calvaire !
D'ailleurs, je vous conseil de lire les livres au sujet de la "Méthode Couet" car ça m'a beaucoup aidé psychologiquement .
Aujourd'hui ça va beaucoup mieux ! Le travail sur soi, il y a rien de tel .
3- Je n'édite pas mes photos ! ( ou presque )
Beaucoup de blogueurs éditent leurs photos. Photoshop tout ça, tout ça ( ce n'est pas une critique ! )
C'est pas pour moi !
Déjà parce que je n'aurais pas le temps pour ça, puis parce que j'aime le naturel dans les clichés
Même si j'adore et admire les belles photos de mes copines !
La seule chose que je retouche sur mes photos c'est la lumière et les couleurs. Un peu + d'intensité par ci, un peu - d'ombre par là...
Mes photos sont donc authentiques. Tant pis pour la peau d'orange et les nombreux grains de beauté ! :D
4- J'ai perdu mon chat ( et je ne suis pas la mère Michelle ahah)
J'ai perdu mon chat il y a un mois maintenant.
La perte d'un animal de compagnie est toujours très difficile .
Ce sont des membres de notre famille à part entière.
Elle avait 15 ans, 15 ans qu'elle partageait ma vie.
Une belle vie de chat :)
5- Je portais lunettes et appareil dentaire !
Pendant une période de mon adolescence j'ai eu droit à la totale ! Je pense que j'avais 12/13 ans.
Lunettes bien épaisses et appareil dentaire ! Youpi !! ahah
L'appareil a été retiré : mes dents de devant se sont à nouveau séparées ! ahah Quand on a les dents du bonheur, on les garde je suppose :D
Par contre pour les yeux, après avoir porté des lentilles pendant un bon moment je me suis faite opérer !
Quel bonheur de se réveiller le matin et de voir clair. On se rend pas compte !
6- J'ai vécu en Italie !
Pendant environ 4 ans, je vivais près de Milan.
Une très belle expérience !! Milan est une ville géniale. J'essaye toujours d'y retourner quand on en a la possibilité.
7- J'ai trois tatouages !
Vous ne les voyez pas très souvent mais oui! Ils sont bien là !
Le premier je l'ai fait à mes 16 ans , oui oui ! Aujourd'hui on ne peut pas dire qu'il soit très classe :D mais il fait parti de moi ! ( on le voit un peu sur la photo où je tiens bébé )
Le deuxième pour mes 18 ans, une grosse fée dans mon dos ! Elle symbolisait la liberté, l'envol !
C'est le moment où j'ai habité seule ! Malgré une très bonne entente avec mes parents !
[Ce qui m'ammene au point suivant ! ]
Et le troisième des papillons au poignet! Bien plus tard mon homme a réalisé que dans les ombrages on distinguait nos initiales !
8 - Je suis fille unique !
Et oui! Ni frère ni soeur !
Et honnêtement je n'en ai pas du tout souffert. Mes parents m'ont dit que je n'ai jamais réclamé un petit frère ou une petite soeur.
Ma mère jouait beaucoup avec moi, je voyais très souvent mes cousines et mes copines venaient à la maison !
Je ne suis pas devenue pour autant fille à papa, égoïste etc, bref, tous les clichés que l'on peut entendre sur les enfants uniques.
Tout ça c'est dans l'éducation !
9- J'adore dessiner et peindre
J'aime les travaux manuels en général mais j'aime particulièrement dessiner et peindre.
Je pense que c'est la création qui m'attire. Destressant ( tiens tien on parle de stress ? ahha)
C'est pas pour rien que l'on trouve tous ces livres de coloriage thérapeutiques ! :D
10- Je n'aimais pas l'iphone !
Et oui! Dire qu'avant je n'aimais pas l'iphone. Je détestais ça même !
Je disais à mes amis que le tactile c'était pas pour moi. Que c'était chiant.
Que l'iphone c'était compliqué. Bref.
Tout ceci a bien changé le jour où j'en ai eu un. ahah
Aujourd'hui je ne peux plus m'en passer, littéralement ! :D
Voilà !
J'espère que ce post vous aura plu !
A bientôt, la bise
V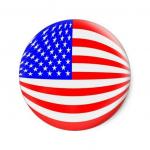 Hi beauties !
Today I'm sharing with you 10 things about me !
Are you ready to read ? ahah
1 - I don't drive !
I have my driving card since 2006 but I don't drive since I met my hubby. Badddddd !!
I only drive during the holidays road trip ! ( so it's really not often ahah )
I have everything near my home so I don't need a car. My hubby takes it to go to work and I take the bus !
And mister drives during the weekend!
I like to drive but I'm stressed to drive in town and to park in little spaces ... That drives us to the point n°2 !
2- I am a stressed girl !
I suffered of anxiety durong a long time.
Even when I was young, I had belly pain every morning before going to school ( and I was a good student ! )
Fortunately I feel better now, even if life always gives you reasons to stress, but I'm really less anxious than before.
To read some books about the "Methode Couet" helped me a lot.
There is nothing better than working on ourselves. I's all psychological .
3- I don't edit my pics ! ( or almost )
I do not edit my pics. I don't have amazing shots like a lot of bloggers ( and I love them ! ) I don't use photoshop ecc..
The only thing I do is on the lights or the colors !
So : Hi cellulite and many beauty spots !!
This is the way I am, even if I would love to cancel this in real life ahah
But I like the "natural" pics. Too much edition is like all the "too much" : not good ! :D
4- I've lost my cat
My little cat passed away about one month ago !
She had 15 years old. A beautiful life for a beautiful cat that brought me so much joy.
Love her a lot and will miss her, always !
Animals are family ! :)
5- I used to wear glasses and braces !
Uh oh! both at the same time ! ahah
And I'm not talking about cute little glasses but big ones ! :D
Then , they took my braces off : my teeth came back to their origins ! I guess they just have to be like that ! ahah Here we say " les dents du bonheur " :D
About the eyes ? after wearing lenses during years I had a surgery !! and wooow !! What a happiness to wake up the morning and see clear !! It's amazing !
6- I lived in Italy !
I ve in Italy during more than 4 years ! I was near Milan .
I just love this city, and not only for the fashion side !! It's a beautiful and amazing city and I love to go back there when I can !
7- I have 3 tattoos !
Yes 3 !
The first one I did I was about 16 years , today I can't say it's very pretty ahah But it's a part of me ! ( you can see it on the pic where I'm holding babygirl )
The other one is a fairy in my back ! I did it when I was about 18 and it was like a symbol of freedom! Like, the flying way ecc !
It's the period I had my first appartement ! Even if I have great relations with my parents !
[ which will drive me to point n°8 ahah ]
The last one are butterflies ! The funny thing is that really later hubby saw that in the shadows we can see our initials! Awesome right ?!
8- I'm a lonely child !
Yes! No bro, no sis ! And you know what ? I have never suffered about this !
I was super independant and my mom used to play a lot with me ! I had also y cousins and little girl friends who came home!
I am not selfish or extra daddy's girl . No cliché ! :D I just think everything is in the education ! :)
9- I love to draw and paint !
Even if I actually have no time for that I love to draw and paint!
I have several paintings at home . I guess I love to create! I love the "manual things" too !
It's also good against stress ! ( hu ho ! )
10- I hated the Iphone !
When my friend had his first Iphone I was like " I hate this, it's with a touch sensitive screen ! i will never use this !! "
" Oh it's apple ? it's complicated !!! "
And now... I literally can't stay 1 day without my phone ! ( like most of us right ? ahah )
Et voilà !
I hope you enjoyed this post !
You know more about me even if not super interesting maybe ! ahah
Have a great end of the week !
XoxO, much love, V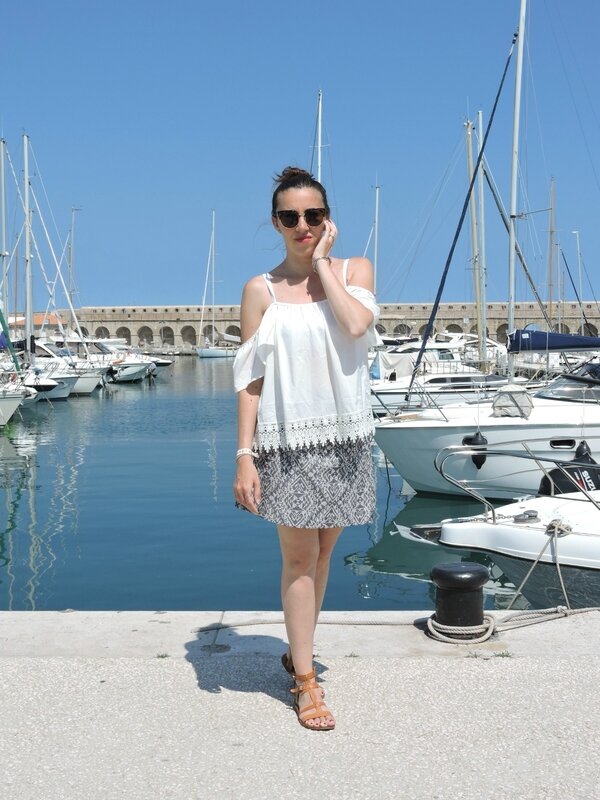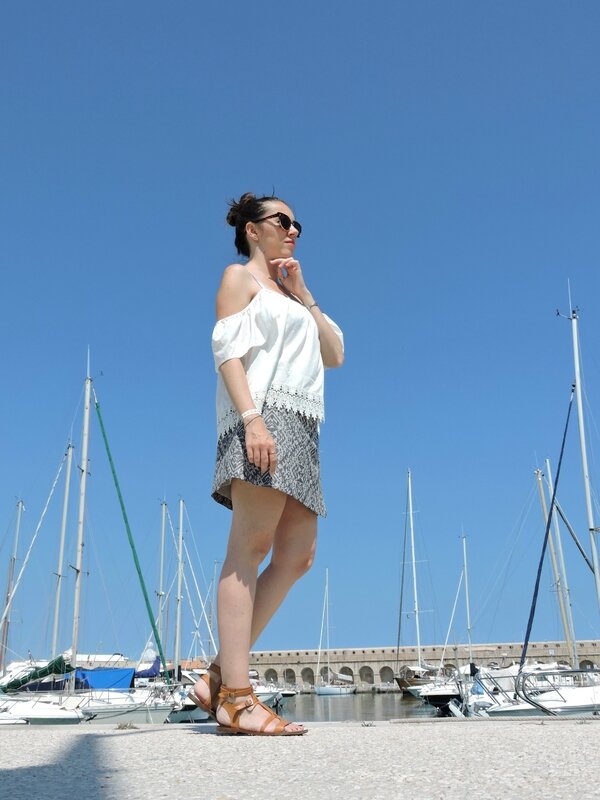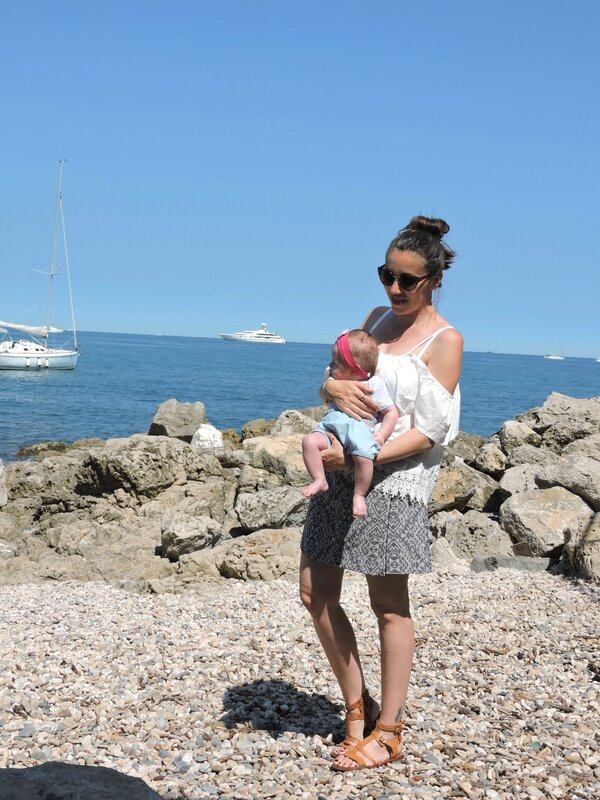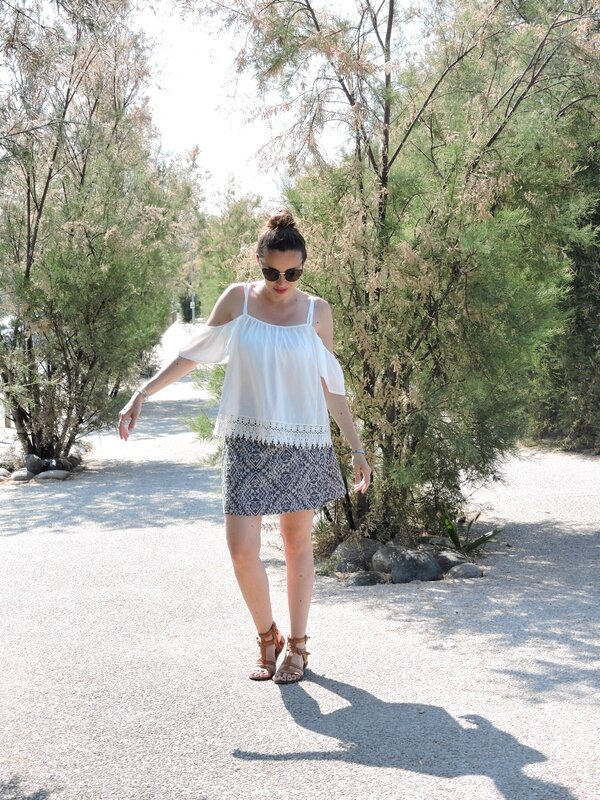 Get the look :
Top : SheIn ( old similar here ) - Jupe / Skirt : H&M (old )
Sandales : Zara kids (old similar here )
15 mai 2017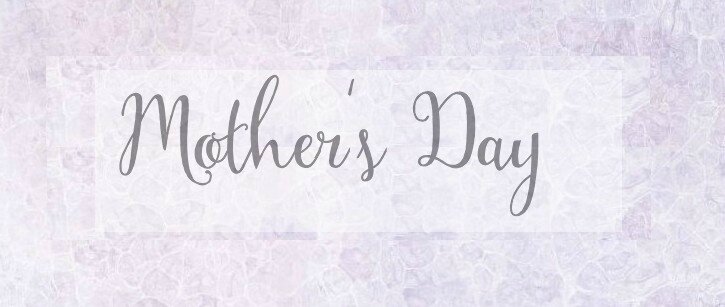 Bonjour vous!
La fête des mères approche et j'ai voulu partager avec vous mon ressenti !
( non, ce n'est pas un post sur des idées cadeaux cette fois ! :D)
Ma première, touuuuuute première Fête des Mères !
C'est précieux, tellement précieux!
Je sais que la plupart des nouvelles mamans vont se reconnaître dans ce post, même si chacune à son histoire et son parcours.
Le mien, si vous me suivez vous le savez déjà, a été un peu difficile. Je n'étais pas vraiment sûre de pouvoir fêter une Fête des mères un jour.
Et ce jour a d'autant plus d'importance pour moi car c'était le jour que j'avais choisi l'année dernière pour annoncer ma grossesse !
Il est difficile d'expliquer une émotion. Mais je peux expliquer combien j'ai changé.
Combien mon regard sur la vie et sur le monde a changé. Combien maintenant je comprends certaines phrases de mes parents.
Combien l'amour infini peut exister.
J'ai changé, j'ai grandi . Je grandis chaque jour en même temps qu'elle .
On ne peut pas imaginer tant qu'on ne le vit pas. Je peux dire aujourd'hui que devenir mère est la plus belle chose qui me soit jamais arrivée.
Que je serai là pour elle tout au long de ma vie, peu importe ses choix. J'essaierai toujours de la comprendre et de la soutenir.
Je ne suis et ne serai pas parfaite, loin de là. Et d'ailleurs je ne recherche pas la perfection.
Le plus important c'est l'amour.
Et ça peu importe de quel façon il est exprimé.
Aujourd'hui, rien n'est plus important qu'elle dans ma vie, que son bien être, que son bonheur.
Elle rythme mes jours (et encore de temps en temps, un peu mes nuits ahah)
Elle me fait relativiser ( encore plus) sur les soucis de la vie. Je n'ai qu'à la regarder, elle n'a qu'à me sourire pour que la peine, la colère ou autre sentiment négatif disparaisse comme par enchantement .
Elle est ma petite fée magique !
Iris, je t'aime
- à ma maman -
Je ne t'échangerais pour rien au monde
Ne doute pas de qui tu es
Car tu as contribué à ce que je suis aujourd'hui
Le respect, les valeurs , le "Vrai "
Tu me les as transmis
A mon tour maintenant
D'être une petite maman!
Bonne Fête mamounette !
J'espère que cet article vous aura plu !
Je souhaite une bonne Fête des Mères à toutes les mamans, les futures mamans, et à celles qui ne le sont pas encore mais qui rêvent de le devenir...
Merci de me lire !
A bientôt
La bise , V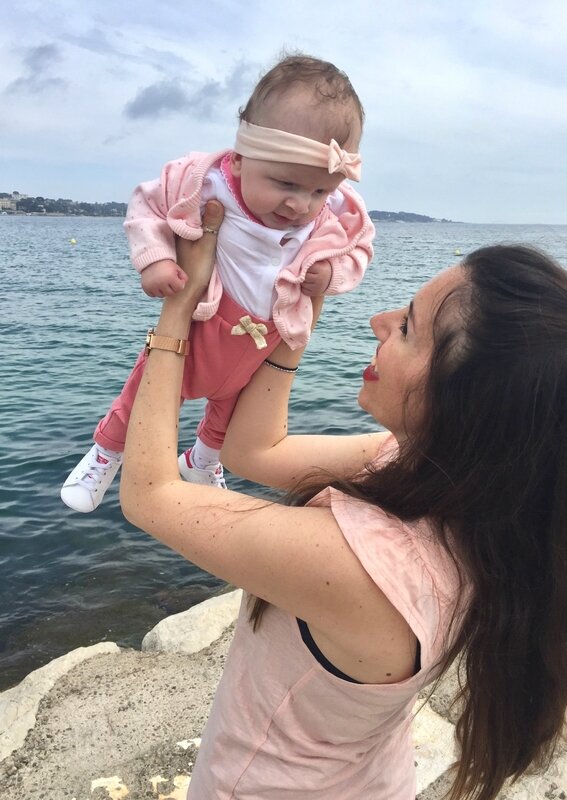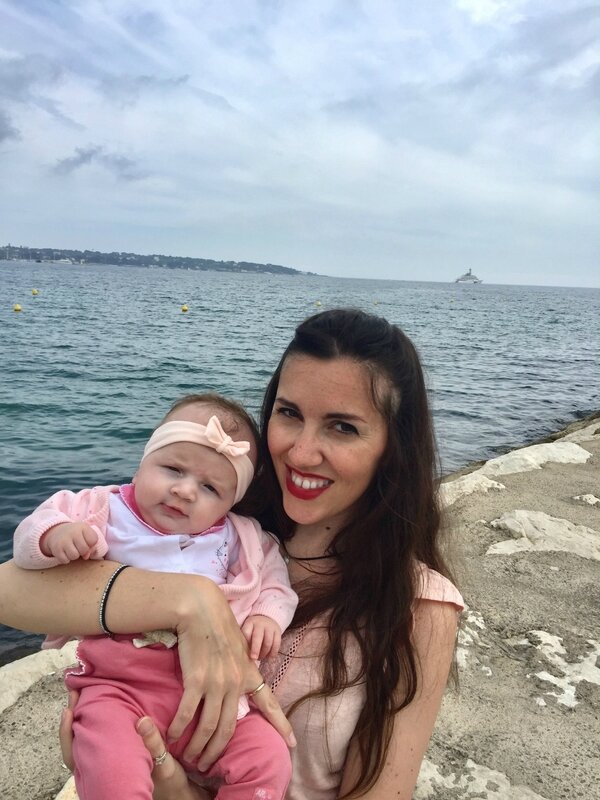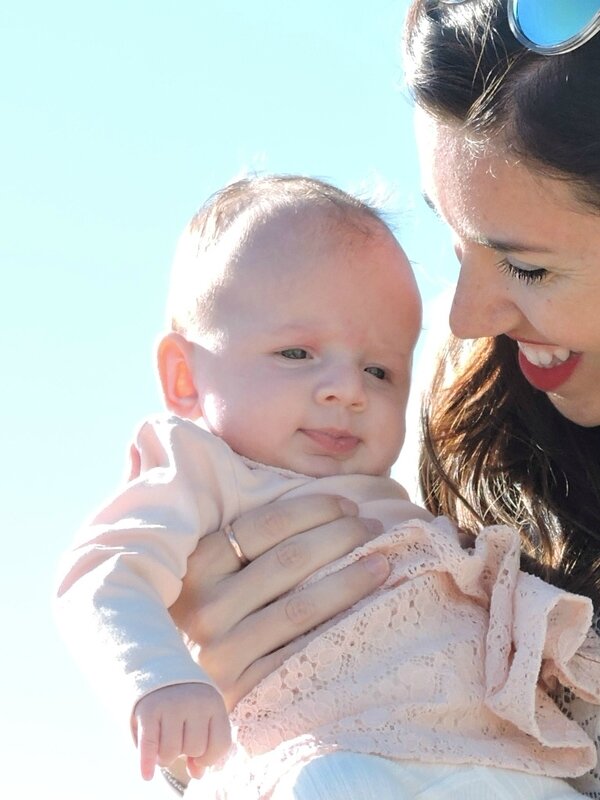 Hi beauties !
I know for you Mother's Day is already gone! but here in France it's on May 28 !
And you know what ? This is going to be my very first one ! I'm so happy, so excited !
This is so precious. I know that most of the new moms will find themselves in what I'm writting , even if we all have a different road - we are going in the same way. The Motherhood Land ! :D
If you know me and follow me you will know that it has been hard for me to be a mommy. I wasn't sure if one day I would be able to celebrate my own Mother's Day.
But here I am, happy and blessed, with my beautiful daughter.
It's hard to explain an emotion, but I can explain what motherhood did to me .
I have changed.
I have learned, I have grow up. I'm growing up every day just like her, with her .
I now know what is the infinite love. You can't imagine until it happens to you.
I can tell now that become a mommy is the best thing that ever happened to me . I can tell that I will be there for her, for ever. No matter her choices, no matter her thoughts. I will be just here, to always support her, empower her , listen to her.
I will not be perfect, we nerver are. I don't try to be perfect. We don't care about perfection.
The most important is Love. The love we give, the love we share. No matter how we show it. Just feel it.
She is now the most important "thing" in my life. Nothing, NOTHING is more important than her, her health, her happiness.
I obviously love my hubby, my family but they are all different kind of "love".
She is my everything. She drives my days ( and also sometimes my nights ahah )
She makes me see the world with different eyes, makes me put in perspective about life things. I feel sad? I feel mad ? I just have to look at her.
She just has to smile and everything is gone.
She is like my little fairy!
Iris, I love you
I hope you all had a beautiful Mother's Day!
I'm so grateful for having a wonderful mom and will change her for nothing in the world . ( my mommy doesn't understand english eheh)
Thank you for reading!
I hope you enjoyed this post
Xoxo, much Love!! V
09 mai 2017
Bonjour vous !!
Si vous vous intéressez à la mode vous aurez à coup sur remarqué que la tendance va vers les volants !
Sur les tops, les jeans et mêmes les vestes on en retrouve un peu partout !
Ce qui est aussi très tendance? C'est le rose poudré ! Le "blush" comme on dit !
C'est pour ça que quand j'ai vu cette petite veste chez Zara j'ai tout de suite craqué!
Une petite veste mi-saison parfait pour le petit vent du moment ! ( et qui dit vent dit volants qui volent ! CQFD... ahahah ! )
J'aime bien le combo rose et gris.
Est ce le fait d'avoir eu une petite fille qui me fait aimer le rose ? :D
Bon, le poudré reste très facile à porter !
J'espère que vous passez une bonne semaine et un bon mois de mai !
Avec tous ces ponts, le soleil et l'été qui guette on l'adore ce mois de mai ! :D
Que pensez vous de ce look ?
Merci de me lire !
La bise , V
Hi beauties !
When I saw this jacket from Zara I had a crush. Who doesn't like a 2 in1 trend when it's not too much !
Ruffle + Pink is surely a win !
This jacket is perfect for that season when the sun starts to get warmer but the wind is still a little chilly.
And who says wind says flying ruffles! Yay !! ahah
Pink blush is so trendy ! It's easy to wear and it's a cute color.
I have a thing with pink more than before, maybe since I have my girl ? :D
And ruffles! So cute !
Top, jackets and even on a pair of jeans !
Hope you will like this look!
And that you're having a great week !
May, may.. May the sun stays and the weather gets warm ! ahah
Thanks for reading !
Much love , always, V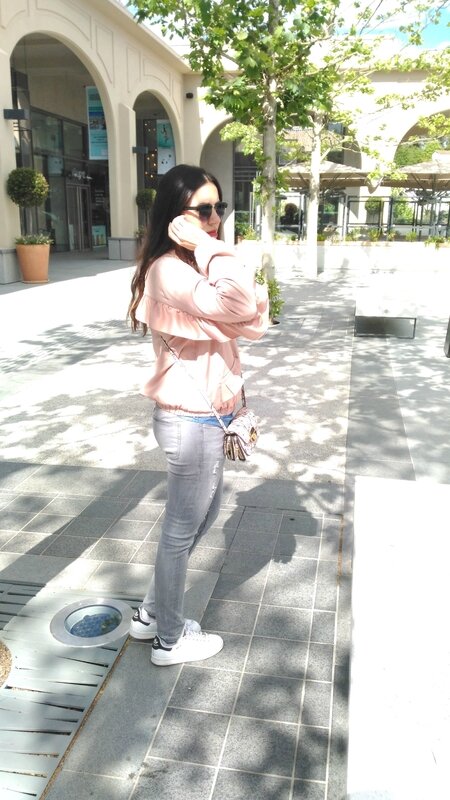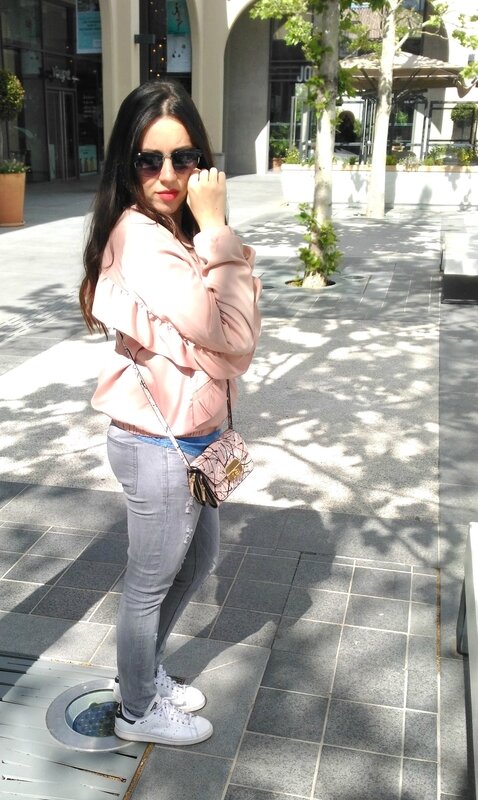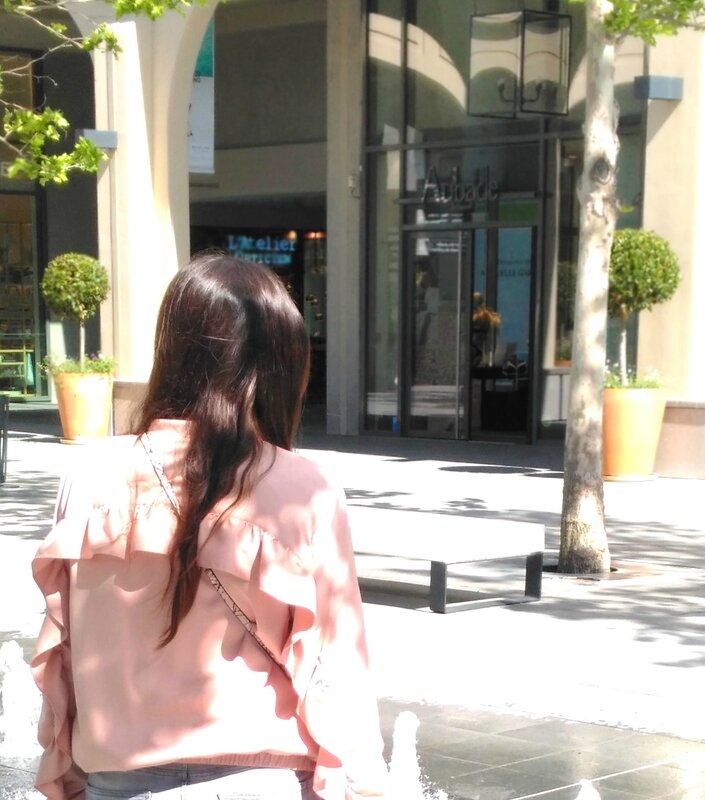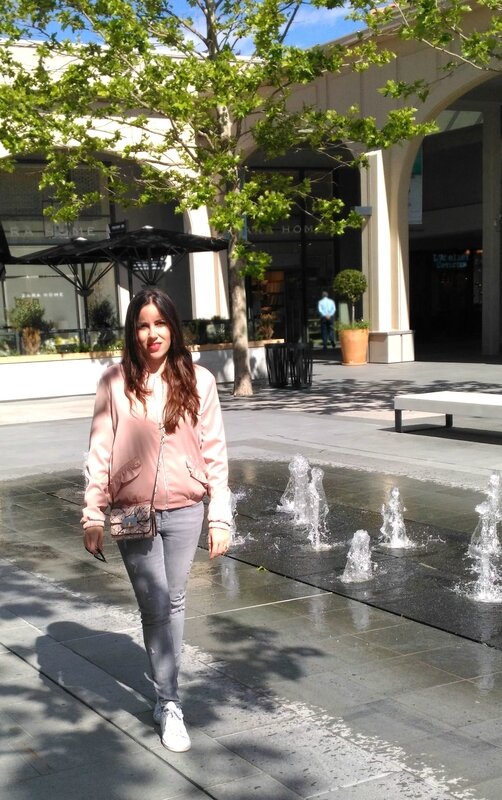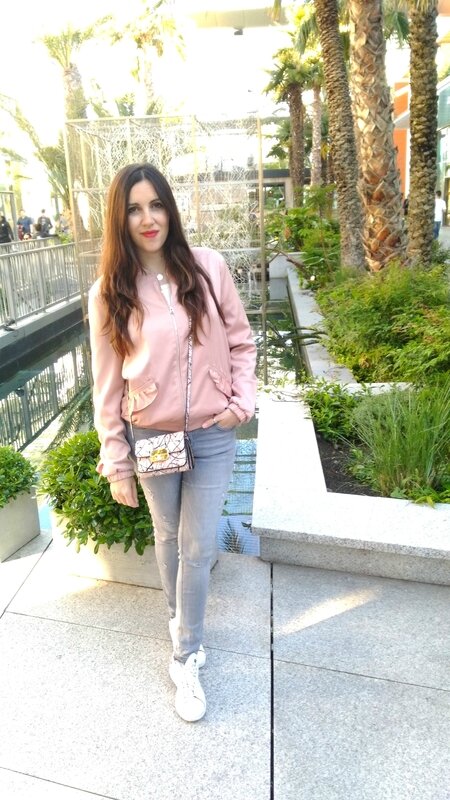 Get the look
Veste / Jacket : Zara - Jeans : Zara
Sneakers : Adidas Stan Smith - Sac / Mini bag : Galeries Lafayette ( ancienne collection similar here )
04 mai 2017

Bonjour vous !!
L'été c'est pour bientôt! Et personnellement je m'imagine déjà lézarder sur la plage !
Besoin de chaleur pour recharger les batteries !
Comme à chaque fois, la question du maillot de bain s'impose :
Ethnique ? uni ? bikini ? ou une pièce ?
Et pourquoi pas non plus oser le rouge ?
Il peut être rouge vif ou tirer vers le bordeaux .. ( oh tiens ma couleur préférée ! :D )
Je vous donne une sélection de maillots de bain rouge de chez Zaful !
Par ICI !
A motifs, sans motifs, à rayures ou même à franges !
On peut oser !
J'aime aussi la tendance haut et bas dépareillés !
Et en parlant de tendance : le harnais vous aimez ?
Le site Zaful en a aussi une sélection par ICI !
( personnellement je ne suis pas une grande fan, mais c'est une question de goût ! )
J'espère que ce post vous plaira!
Je vous met en bas une sélection de mes maillots de bain rouge/bordeaux préférés sur le site Zaful ! Pour le prix, pas de quoi s'en priver !
Cliquez juste sur l'image pour shopper !
Bonne fin de semaine! And yes, encore un long weekend !
A bientôt, la bise, V
Hi beauties !!
Summer is coming and just like every year we have a simple question :
Which bikini am I going to wear ?
Printed, Striped, fringed, colors ? (all ? ahah)
And so I'm answering : Why not a Red Bikini ? !
I also love burgundy ones ! ( oh really ? who knows you love burgundy ? ahah)
HERE is a selection of pretty bikinis from Zaful !
I also love the trend to wear one top different than the bottom !
And talking about trending : who likes the "harness bra" trend ? Just curious !
( selection from Zaful HERE )
I hope you will like this post !
I made a selection of my favorites red/burgundy bikini below !
For that price I say why not ?!
Just click to shop !
Have a great end of the week
XoXo, much Love
V