09 avril 2018
Bonjour vous !!
Lorsque je présente des produits sur Instagram on me demande souvent quelle est ma routine maquillage.
Du coup j'ai décidé aujourd'hui de vous faire un petit article à ce sujet !
Alors déjà il faut savoir que je ne me maquille pas énormément!
Mais mon indispensable c'est le rouge à lèvre ! J'ai les lèvres naturellement très blanches et du coup lorsque je n'en porte pas j'ai l'air malade et fatiguée ( bon ok, fatiguée il y a des chances ahah )
Autant les yeux pas maquillés c'est pas grave, tu peux mettre tes lunettes de soleil ! ahah
Mais les lèvres...aie aie aie !
Voici donc une petite liste des produits que j'utilise , et dans l'ordre! Il vous suffit de cliquer sur l'image pour shopper !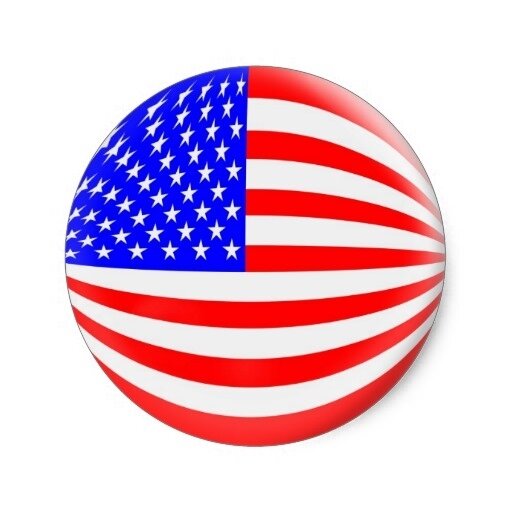 Hi beauties !
Sometimes when I present you some products on Instagram you also ask me what is my make up routine.
So I decided today to write you a post about it !
Firstly you should know that I do not use a lot of make up . But the thing that I can't go out without is my lipstick !
My lips are naturally super white and so it seems that I'm sick or tired ( ok, tired, it's possible ahah) so I really need a good lipstick !
For the eyes it's not the same, you can still go out with your sunnies! eheh
So here are a little list of the products I'm using and in the order I'm using them ! You just have to click the image to shop them !
1 - BB Cream
Je n'utilise pas de fond de teint , j'ai souvent cette sensation de masque et j'ai vu tellement de filles se balader avec des énormes traces car elles ne savent pas l'appliquer que je préfère largement une bonne BB cream !
Ma préférée c'est la BB Light de chez Garnier SkinActive ! Elle s'adapte à toutes les carnations de peau, super pratique car bien souvent je ne sais jamais quelle teinte choisir!
I do not use any foundation, I also feel like I'm wearing a mask and to tell you the truth, seeing a lot of girls wearing some and didn't know apprently how to apply it made me really think that the BB Cream is better !
My fav is the BB Light from Garnier . You just have to apply it like a cream and it fades alone with the color of your skinn which is perfect!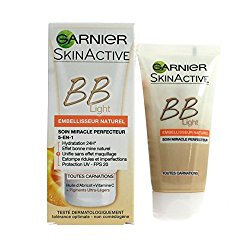 2- Les Sourcils / Brows
J'ai découvert depuis un certain temps la marque Wunder2 et je suis amoureuse de leur "gel à sourcils " WunderBrow!
Je le trouve tout simplement génial ! J'utilise la teinte Brunette
Bon le prix n'est pas peu cher ( oh peu chèèèèreuuuh) mais honnêtement il les vaut bien !
Je vous partage une vidéo que j'avais fait en story sur instagram où je parle du produit!
Excusez la qualité, c'est de l'instastory quoi !
I discovered a while ago the Wunder2 brand and I'm super in love with this product: the WunderBrow !
I think it's just awesome! It lasts even for 2/3 days ! I use the "brunette" one .
The price isn't low but I think it's really worth it !
I made a little video about it a few months ago in my stories so there it is ! ahah ( sorry for the quality, in advance! )
Routine Sourcils avec WunderBrow de chez Wunder2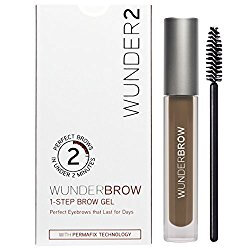 3- Le "contouring"
Alors "contouring" est un bien grand mot chez moi ahah
J'illumine certaines zones par ci et je fonce surtout au niveau du creux des joues!
Pour ça j'utilise ce duo de chez KIKO : La smart contouring palette en teinte 2 , produit que la marque m'avait offert ( c'est tout de meme une marque que j'utilise depuis des années) mais que je ne quitte plus car j'adore la partie poudre illuminatrice qui a cet effet un peu "pailletée" . Ne vous inquiétez pas, vous ne ressemblerez pas aux vampires de Twilight au soleil hein !
Juste des petits éclats et c'est super joli !
So " contouring" for me it's a biiig word!! I just highlight and darken a little near the cheek bones!
For this I use this Kiko palette . Honestly , the brand offered me a few weeks ago ! ( but it's still a brand that I use for years! ) I do not leave it because it's a greta product! The highlight powder is just fab ! It looks like there are some glitters in it . But do not worry, you will not sparkle like Twilight's vampires in the sun ahah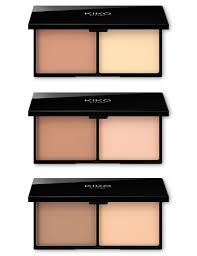 Je n'en mets pas tous les jours mais quand je sors j'aime me faire un léger trait au ras des cils qui remonte un peu vers les extérieurs!
J'utilise différents eye liner mais recemment c'est celui de chez Sephora collection ou alors le Kiko.
J'aime les pinceau "poils" et non les feutres. Les goûts et les couleurs quoi !
I do not use eye liner every day but when I go out I love to put do a little line just near my lashes and up from this outside corner of the eye ( is that clear? sorry, french me ahah )
I use several ones like from kiko and Sephora so there is the Sephora one!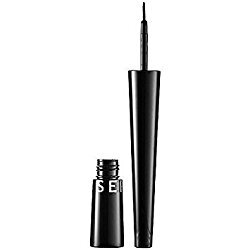 5- Le Mascara
Je suis en train de tester le Mascara Rimmel Volume Shake et franchement j'adore!
J'aime beaucoup la brosse et l'idée de le secouer c'est sympa ( même si je l'ai toujours fait, en soi ahah ) pour éviter que le produit sèche trop vite .
Il fait le job !!
I'm actually trying the mascara from Rimmel Volume Shake and I honestly love it!
I love the brush and it's great to shake it ! ( well, to be real I always shake them but still.. ahah) to avoid it to dry .
It does the job !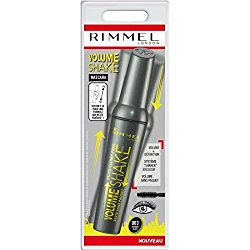 6- Le Rouge à lèvres / Lipstick
J'ai des dizaines de rouges à lèvres différents !
J'achète et j'utilise pas...bref, je pense que pas mal d'entre vous se reconnaitront là dedans ahah
Mon préféré de tous les temps?!
Le crayon Nars teinte Cruella !!
Je l'adore, il tient toute la journée et au pire un raccord c'est vite fait!
I have a loooot of lipsticks!!
I buy thel and then.. I don't use them. I'm sure you also do the same ahah
My favorite of all times ? The Cruella from Nars !! I loooove it! It lasts all day long !! And the color is just perfect!
Voilà !
J'espère que cet article vous plaira
Sachez qu'il n'est en aucun cas sponsorisé par les marques et que ce sont vraiment les produits que j'utilise tous les jours !
Et pour garder la transparence entre nous je vous informe que certains liens me permettront de gagner une petite commission si vous décidez d'acheter à travers mon blog !
Merci à vous et belle semaine!
There it is!
I hope you enjoyed this post
Know that it is not sponsored and I really use all those products (almost) every day !
And to be alll clear with you I want to inform you that some of the links I shared are affiliate and so could make me earn a little money with you shop via my blog !
Thank you so much for reading !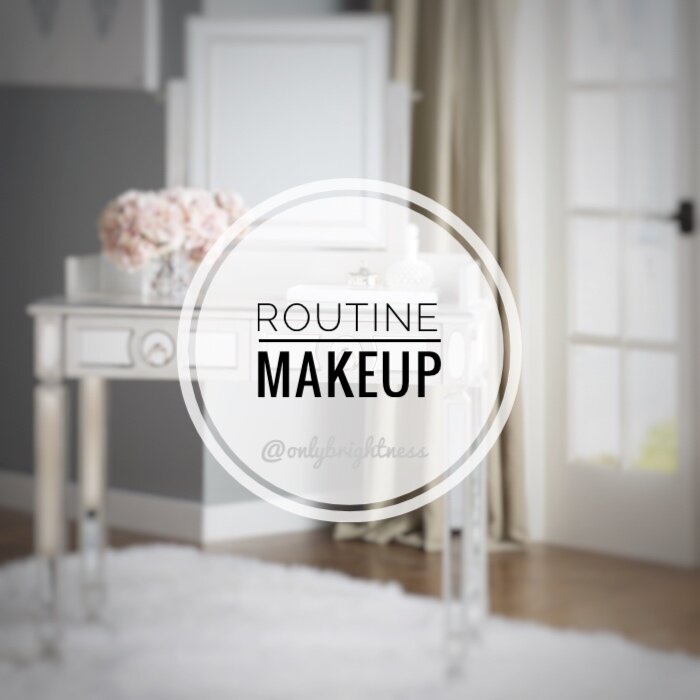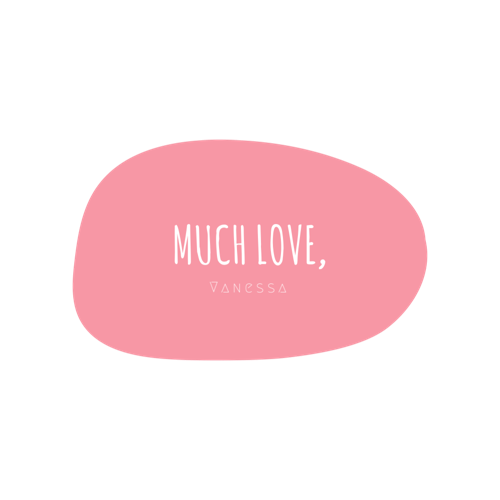 Images Source : Internet
03 avril 2018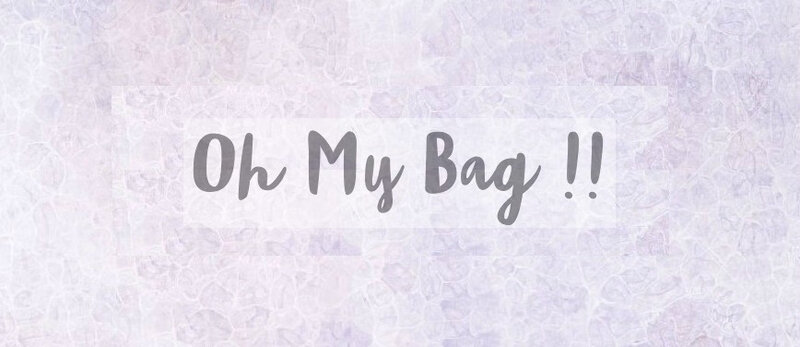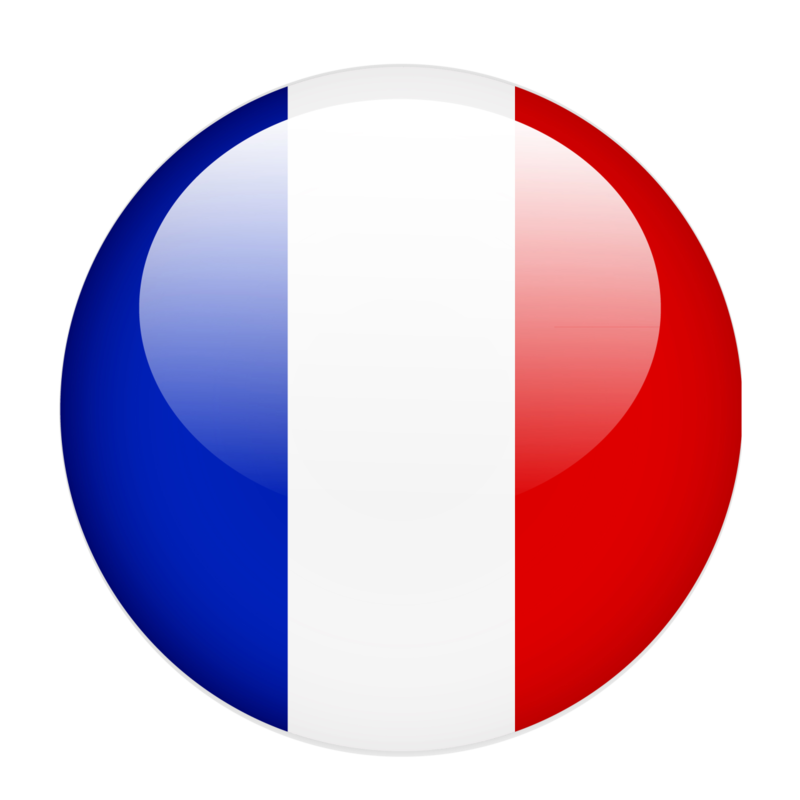 Bonjour vous !
J'espère que vous avez passé un super weekend de Pâques !
Ici on a bien profité avec un joli soleil!
Pas beaucoup de chocolat pour moi! Si vous me suivez sur Instagram (l'endroit où je raconte parfois ma vie en story ahah) vous savez que j'ai un souci avec une dent de sagesse!!
Souffrance ultime = pas de chocolat !
Bref bref ! On est pas là pour parler de mes dents si ?
Je viens vous présenter le petit nouveau !!
Cadeau d'anniversaire anticipé de mon homme, ne m'en déplaise !
Le sac à main est pour moi bien plus qu'un accessoire.
Mis à part que j'y mets "toute ma vie" dedans , il est la pièce maîtresse de mes tenues.
Si vous me suivez depuis un petit moment vous savez que j'ai un style assez casual, décontracté.
Beaucoup de jeans, de baskets etc...!
Mais un beau sac ( pas forcément de marque, qu'on s'entende bien) vient rehausser le tout .
Il apporte la touche d'originalité et de chic. La touche en plus qui rend le tout beaucoup plus stylé !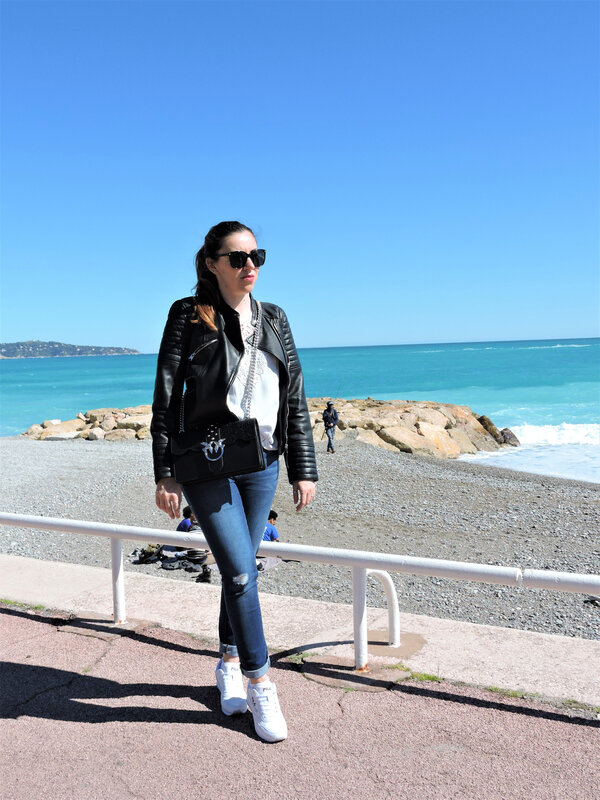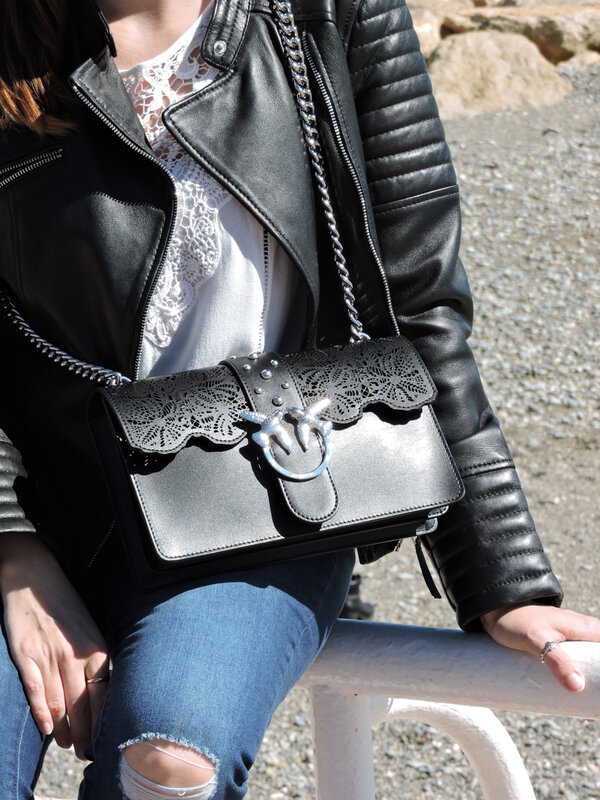 Alors? vous en pensez quoi ?
Dites le moi en commentaire !
Et si vous avez aimé cet article n'oubliez pas de cliquer sur le petit "pouce" !
Passez une belle semaine!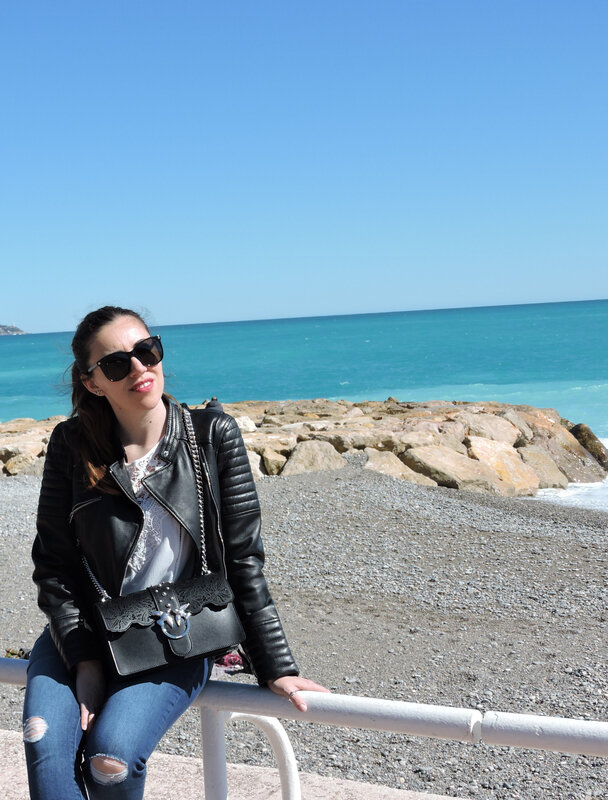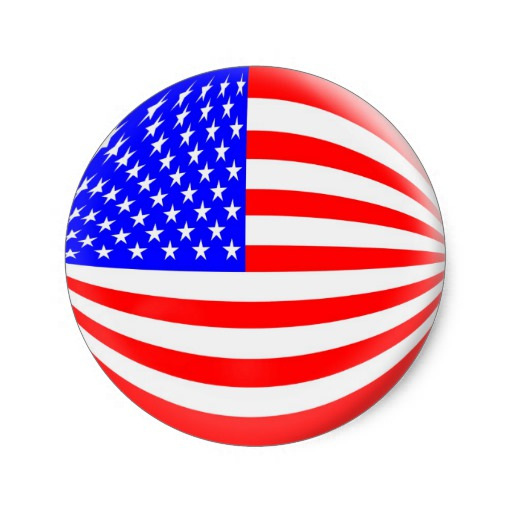 Hi beauties !!
I hope you had a fabulous Easter weekend !
Here it was so good, with a beautiful sun so we enjoyed some sunny walks !
And no, I didn't eat chocolate!! Do you know why ?
If you follow me on Instagram, yes you know ! ( in story ahha) I had a terrible tooth pain and now I have to wait that they take it off ( arrrghh)
So no chocolate for me !
Ok hummm, are we here to talk about my tooth ? I doooon't think so !
Let's talk about that pretty bag instead!! Much better right ?
New baby , early birthday 's gift from my hubby ! I will not complain !
The handbag is for me the key piece of an outfit.
If you follow me a little you will know that I'm really casual, simple and sometimes a little too basic.
Jeans, sneakers..a lot !!
But if you add a pretty and original bag ( it doesn't have to be a brand! ) this will be the master piece of your outfit !!
It will make the whole thing really more chic and stylish !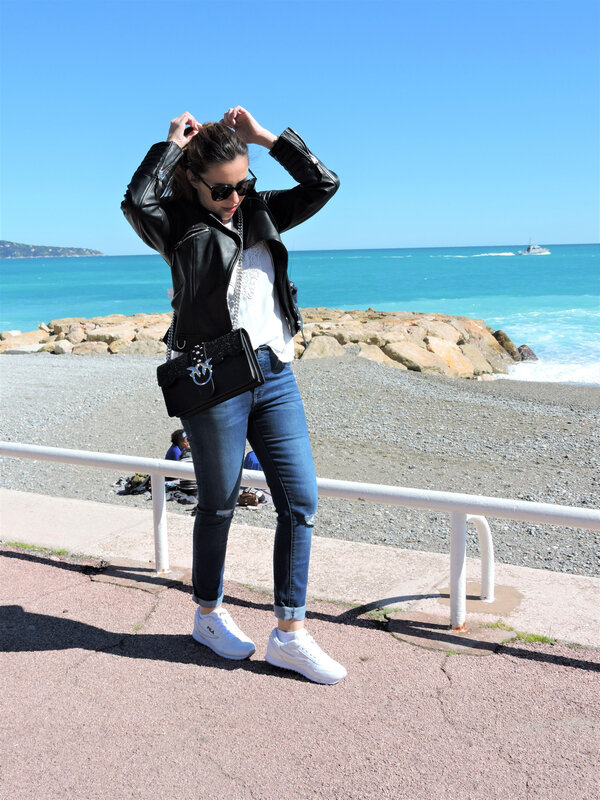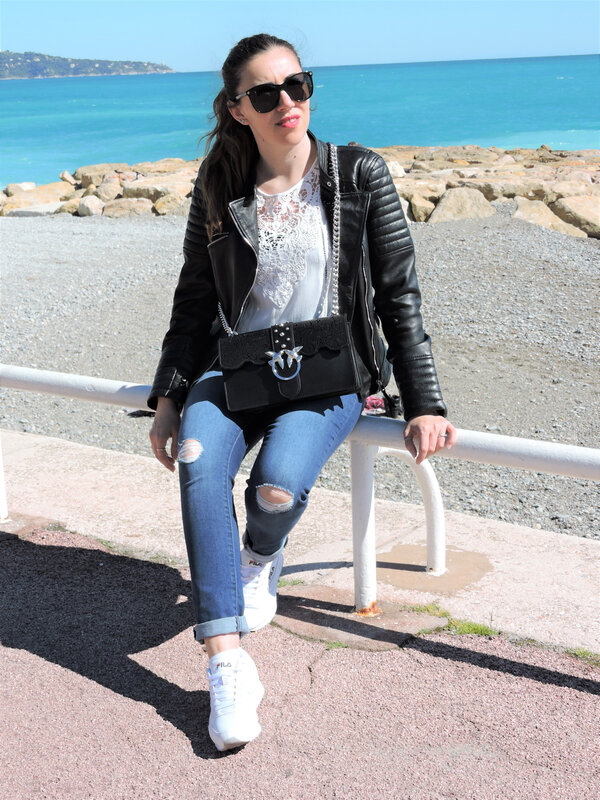 So, what did you think ?
Tell me in comments !
And if you enjoyed this post please hit the "like" button below !
Thank you so much for reading !
Get the look :
Solaire / sunnies : Gucci
Veste/ Jacket : Zara
Jeans : Cache-Cache
Sneakers : Fila Orbit Low
Sac / Bag : Pinko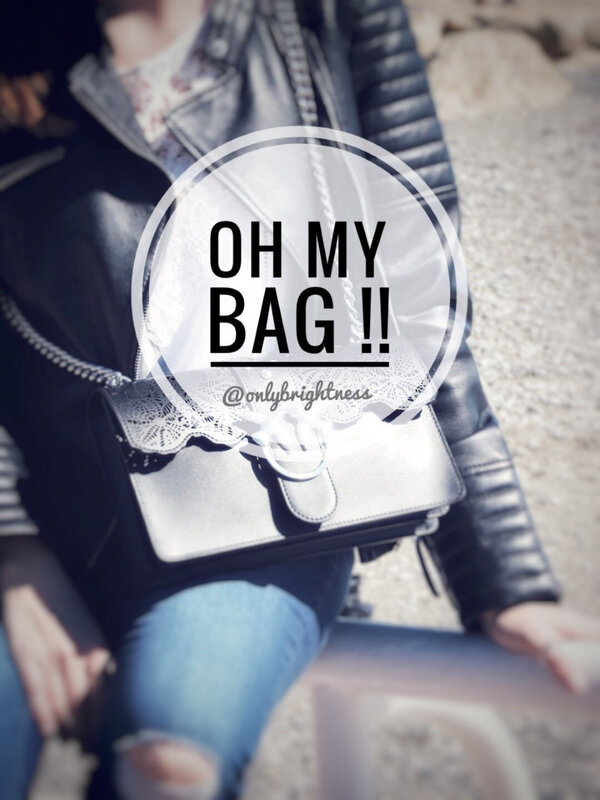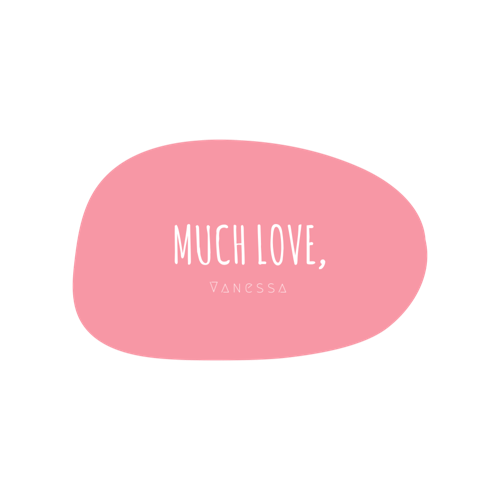 29 mars 2018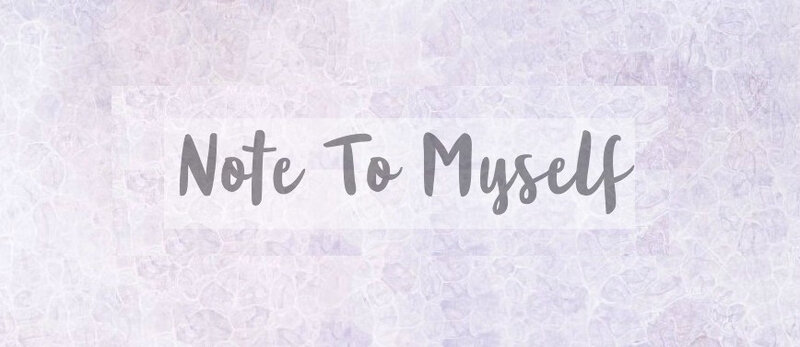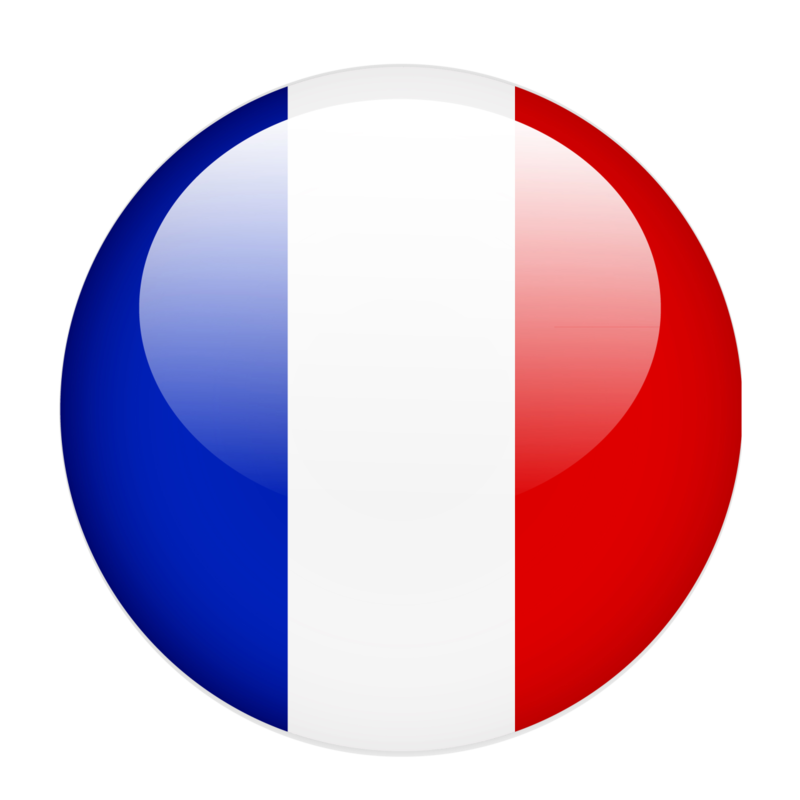 Bonjour vous !
Est-ce que ça vous arrive de vous poser tranquillement et de vous écouter ?
Se mettre devant un miroir, se regarder dans les yeux et se parler en face à face .
Note à moi même :
" Bonjour toi,
Désolée de ne pas prendre le temps de t'écouter. Je t'entends, mais je ne t'écoute pas.
Alors écoute ce que j'ai à te dire, aujourd'hui.
Pourquoi je précise "aujourd'hui" ? Parce que demain est un autre jour, et tout peut changer.
Aujourd'hui, je te regarde et je vois une femme. Une femme devenue maman.
Je suis tellement fière de toi. Tu as réussi à accomplir la plus importante des choses de ta vie. Et pourtant c'était pas gagné. Tu n'as pas lâché.
Je ne peux pas te définir sur ton rôle de maman, car je sais que tu le fais au mieux de toi même. Que tu donnes tout . Et c'est ce qui compte le plus !
Je vois aussi une femme qui devrait se détendre. Prendre plus le temps, le temps pour elle et le temps pour les autres.
Ta vie en ce moment est en plein mouvement, alors je sais que ce n'est pas le moment de te le demander. Mais au moment venu, souffle, respire et apprécie.
Qu'est ce que j'aime chez toi ? Question très très difficile. Peut être ta façon d'être entière et vraie.
Ce que je n'aime pas : tes angoisses, ton stress, ton manque de confiance en toi même si tu t'es beaucoup améliorée sur ce point !
Ta susceptibilité , ton besoin d'être aimé de tous. Non, tout le monde ne peut pas t'aimer et il faut bien faire avec.
Tu ne te donnes pas droit à l'erreur non plus. Et pourtant si, tu es humaine et tu as le droit de te tromper.
Ne soit pas trop sévère envers toi même.
Donne toi les moyens d'accomplir les choses qui te tiennent à coeur.
Et fait toi plaisir! "
Cet exercice n'est pas facile. Mais je le trouve bénéfique.
Faire le point sur soit même .
Et vous ? Seriez vous prêt à le faire aussi ?
Dites le moi en commentaire !!
Et si c'est le cas, partagez le avec moi j'aimerais énormément vous lire !
J'espère que cet article vous a plu! Oui? Alors le petit "j'aime" en bas de la page vous attend ! ahah
Merci de me lire!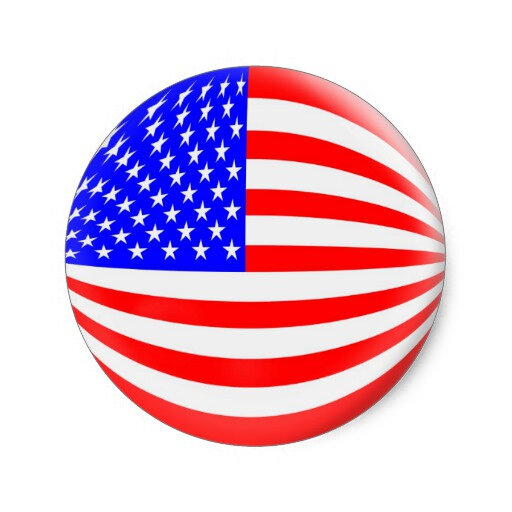 Hi beauties!
Today a post a little different!
Did you already relax and listen to yourself ? I mean, to "listen", not only to "hear" .
To stay in front of a mirror, face to face with yourself, and to talk to you.
Note to Myself :
" Hi,
Sorry for not taking the time to listen to you. I hear you, but I don't listen.
So listen to what I have to tell you today.
Why I'm saying "today" ? Because tomorrow everything can possibily change.
Today I'm looking at you and I see a woman. A woman who became a mom.
I'm so proud of you. You realised what you was dreaming of . It wasn't easy to do. But you didn't gave up.
I can't define you about your mommy role. I know that you're always doing your best. That you give everything you're able to .And that's what matters!
I also see a woman that should take some time to relax. To take more time. Time for herself but also for the others.
Your life is in a big change right now so I know this is not the goog time to ask you for this. But when the time will come, breathe and enjoy .
What do I love about you ? Now this is a very hard question. I would say that I'm a real person. Honest and real in everything she does in her life.
What I don't like ? Your anxiety, your stress, your lack in selftrust. But you 're doing a good job about that point so it's already a good thing!
Still working on it! ahah
Your sensitivity, your need to be "loved" that everybody. You must learn that not everybody can like you, or like what you do. And it's just fine.
You also don't give you the right to be wrong. But hey, you're a human! And you have this right just like everyone else !
Don't be too rude with yourself.
Take every chances you have to accomplish what you're dreaming for.
And enjoy !! "
Ok, so this exercize is really not easy. But I think it 's positive.
And you?
Would you be ready to do it too?
Tell me in comments! And if yes, share with me ! I would love to read your experiences !
I hope you enjoyed this post!
If yes please hit the "like" button just below !
Thank you for reading !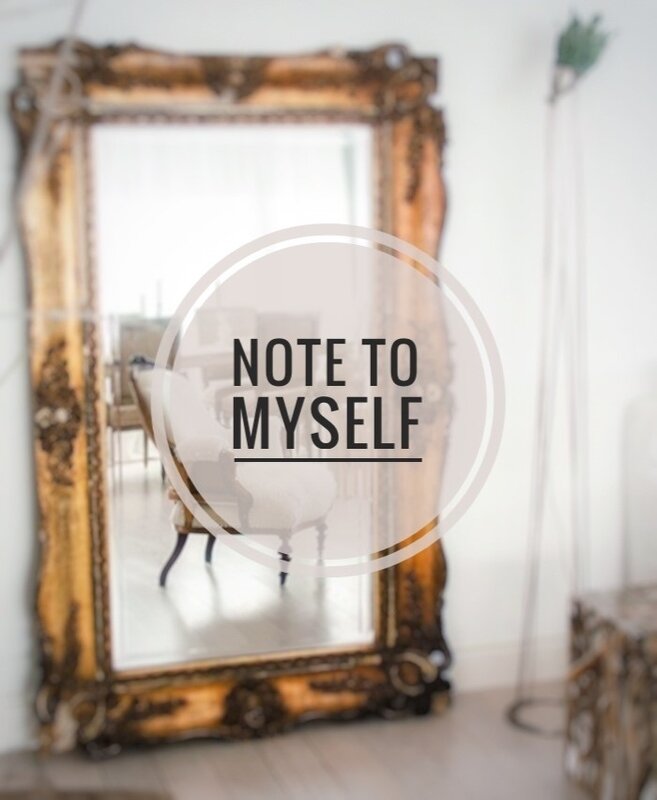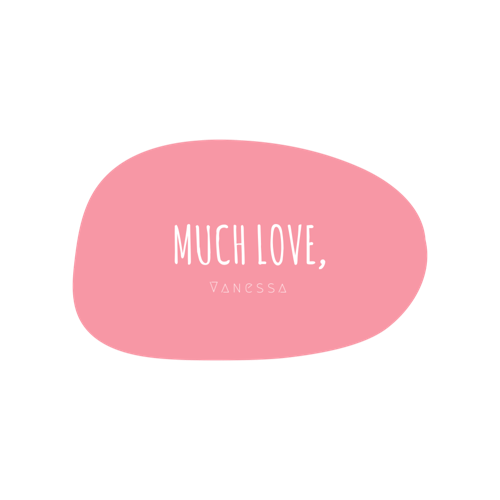 26 mars 2018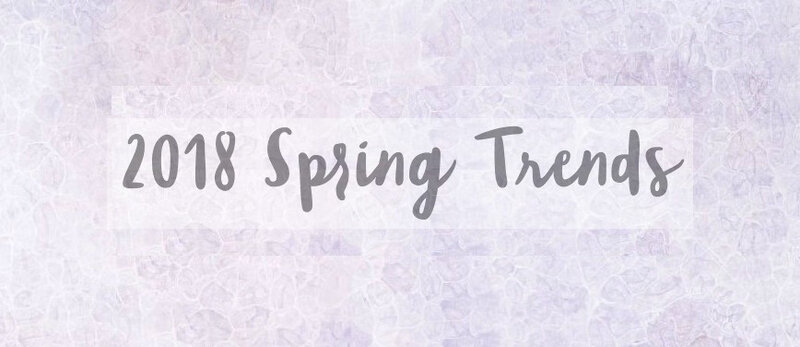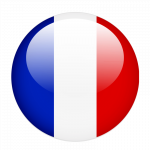 Bonjour vous !!
J'espère que vous allez bien et que vous n'êtes pas trop perturbés par le changement d'heure!
Comme je le disais sur mes story Instagram, le plus dur c'est quand tu as un bébé et qu'il faut du coup s'adapter pour finalement tout réajuster ! ( on en parle du moment du coucher ?! ahah )
Bref! On est pas ici pour parler de ça ! ( "Je suis pas venue ici pour souffrir, ok?!" )
Mais bien pour parler des tendances mode de cette saison !
Je vous ai donc fait une petite sélection de pièces que je suis allée picorer sur différents sites !
Il vous suffira de cliquer sur l'image pour être directement rédirigés vers le site en question.
Simple! Basic ! ahah
Merci de me lire! Vous êtes de plus en plus nombreux!
Bonne semaine!
V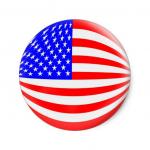 Hi beauties !
It's officially spring time !! And so goes with it all the new spring trends!
Aren't we just sooo happy and excited for the beautiful days to come ?!
I made a little selection of several items that I found online !
We will just have to click on the picture and you will be redirected to the website.
Easy ! Eheh
Thank you for reading! Always !
And have a great new week!
Jupes / Skirts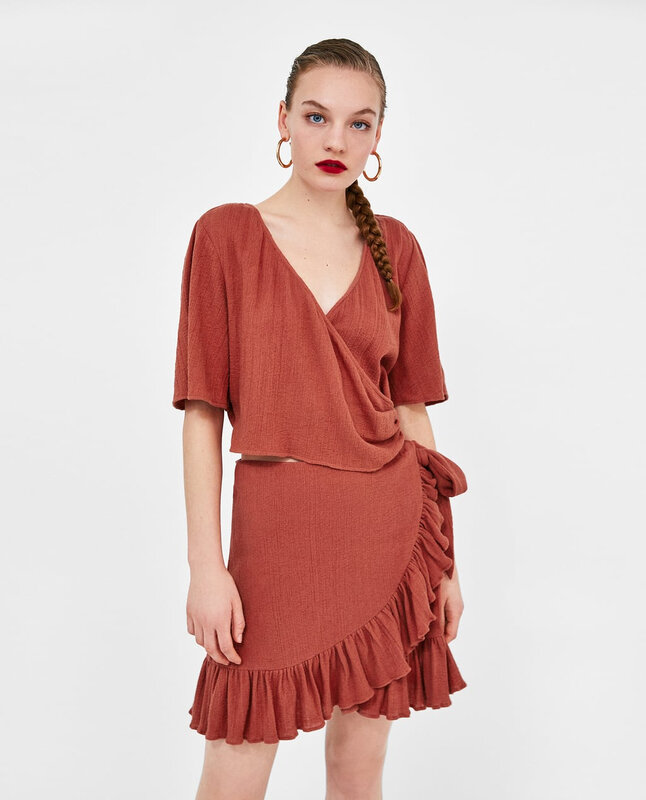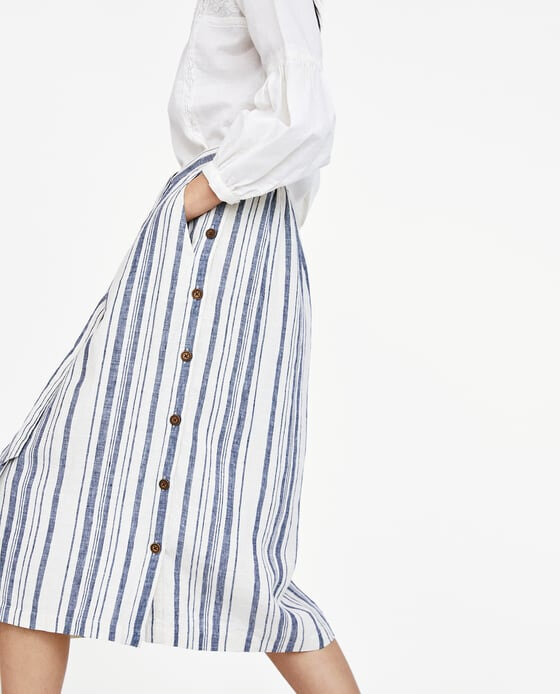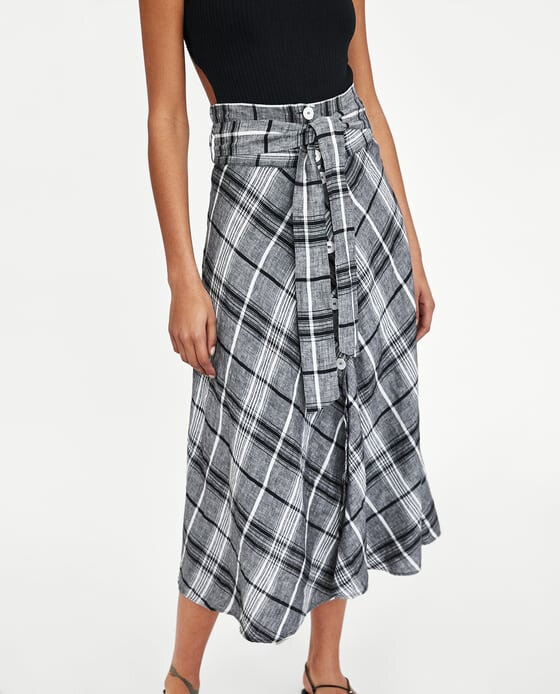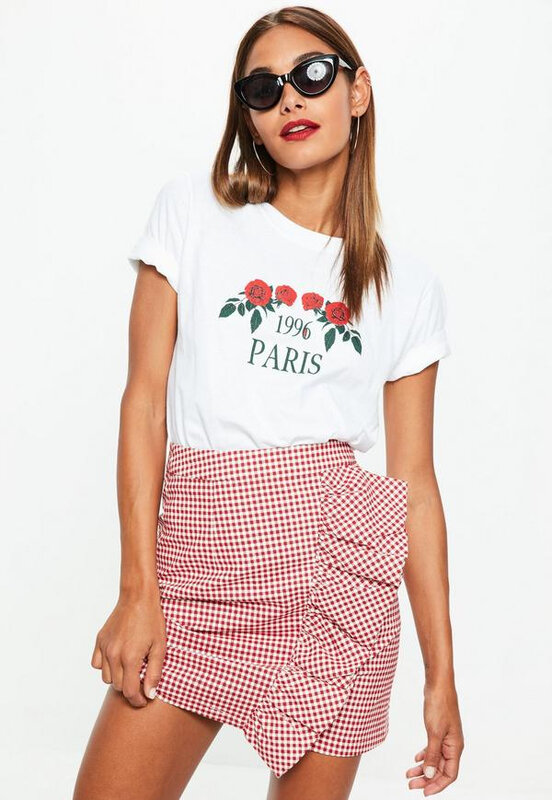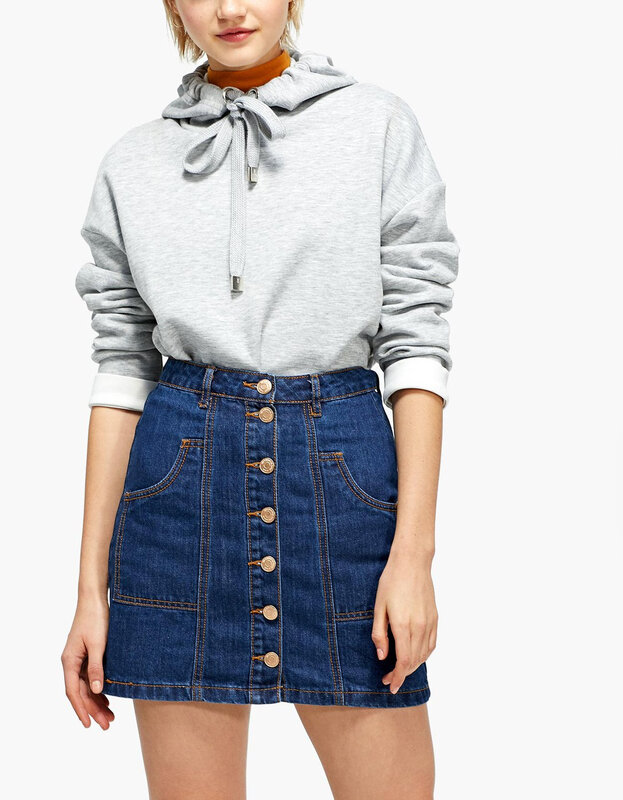 Robes/ Dresses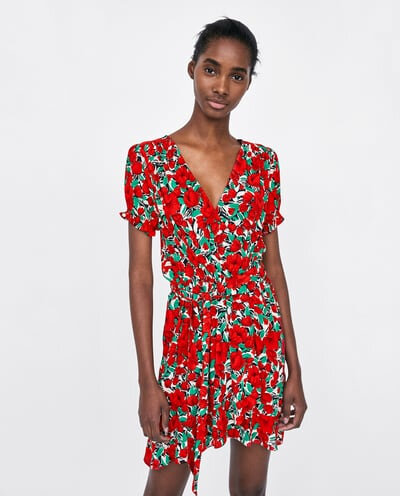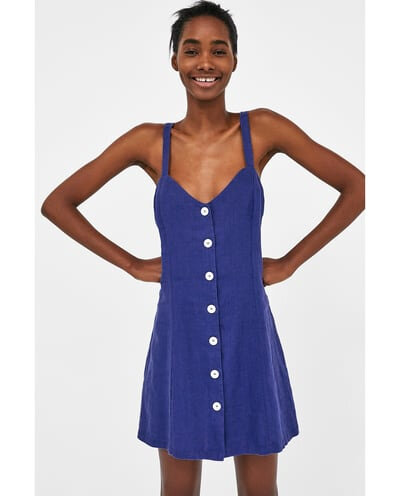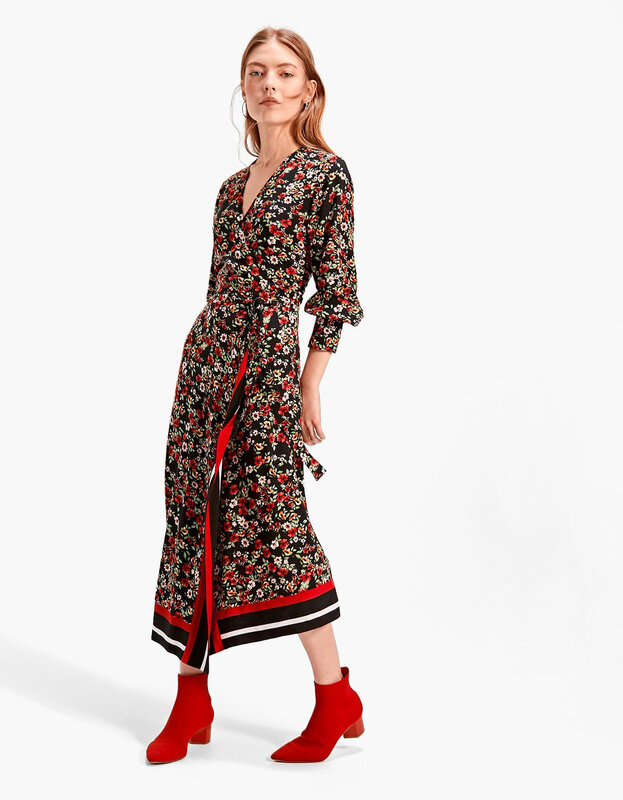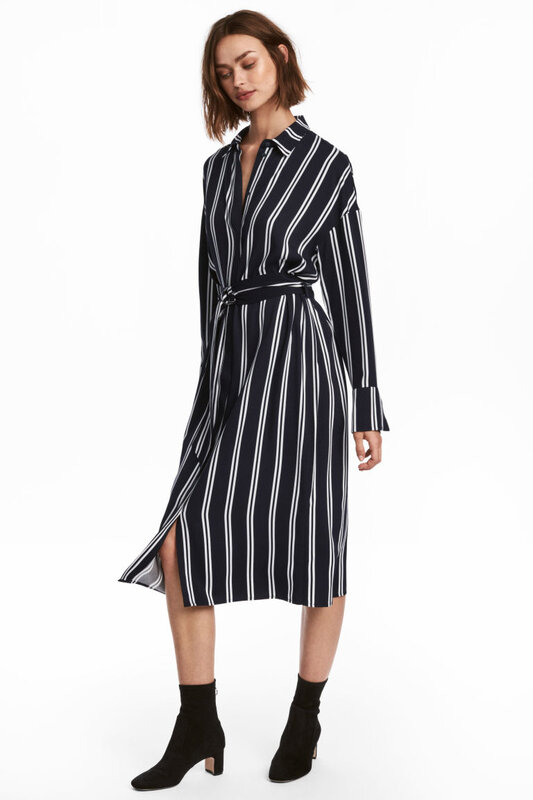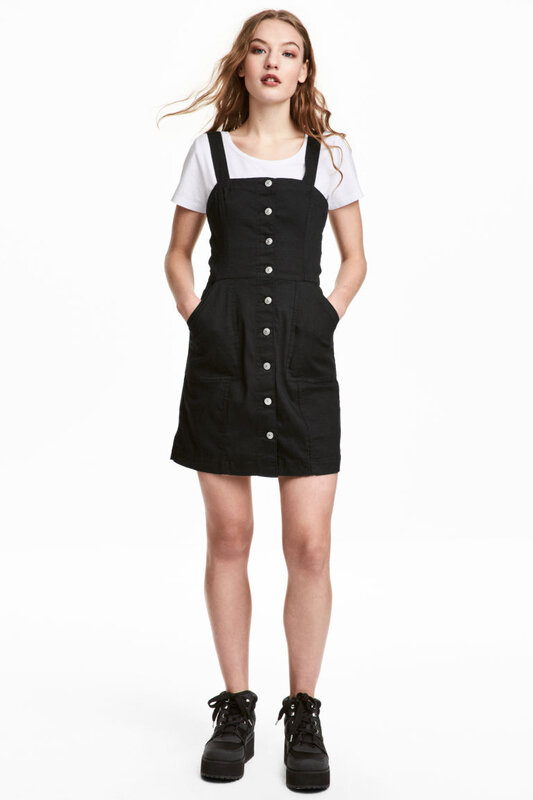 Combinaisons-Combishorts/ Jumpsuits- Romper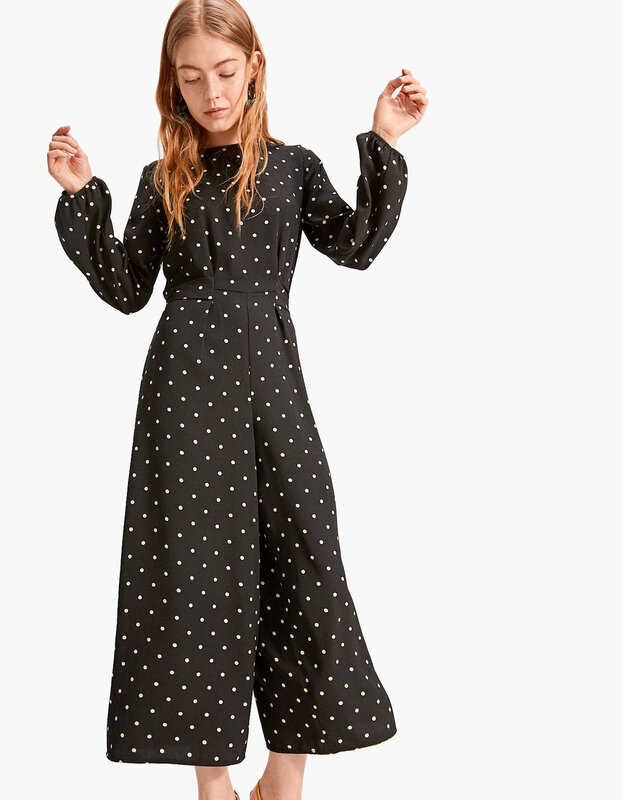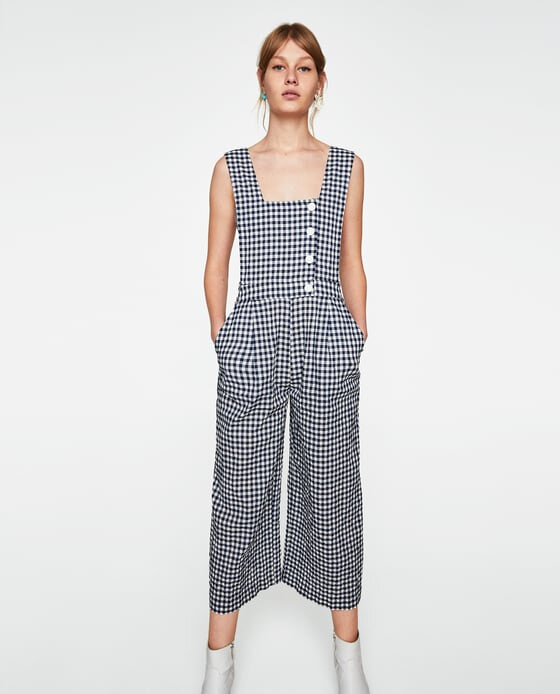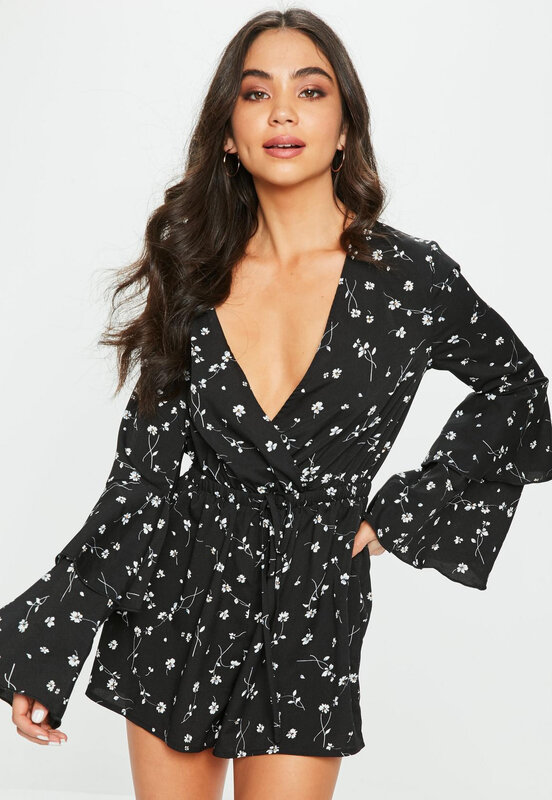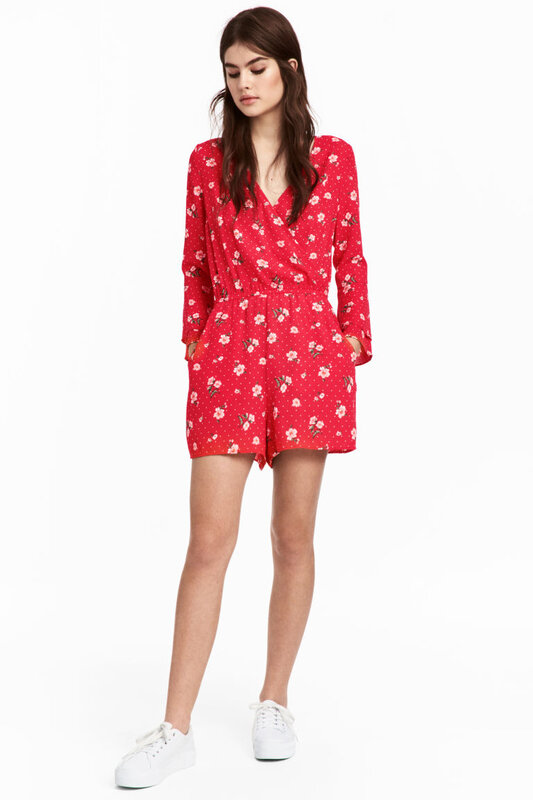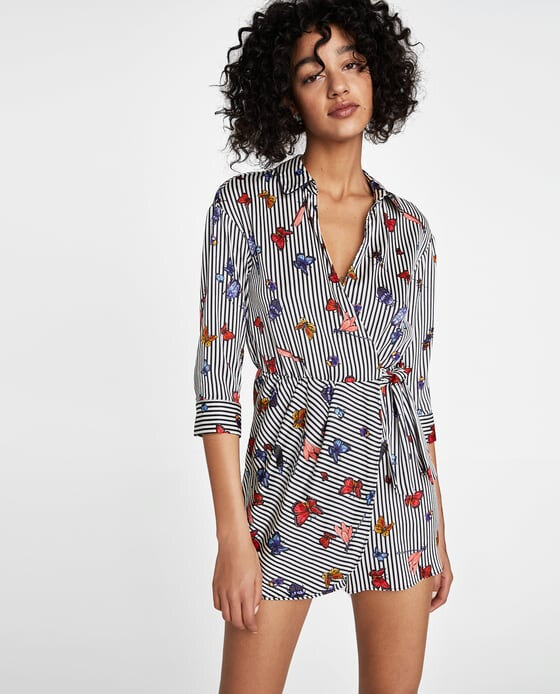 Pantalons / Pants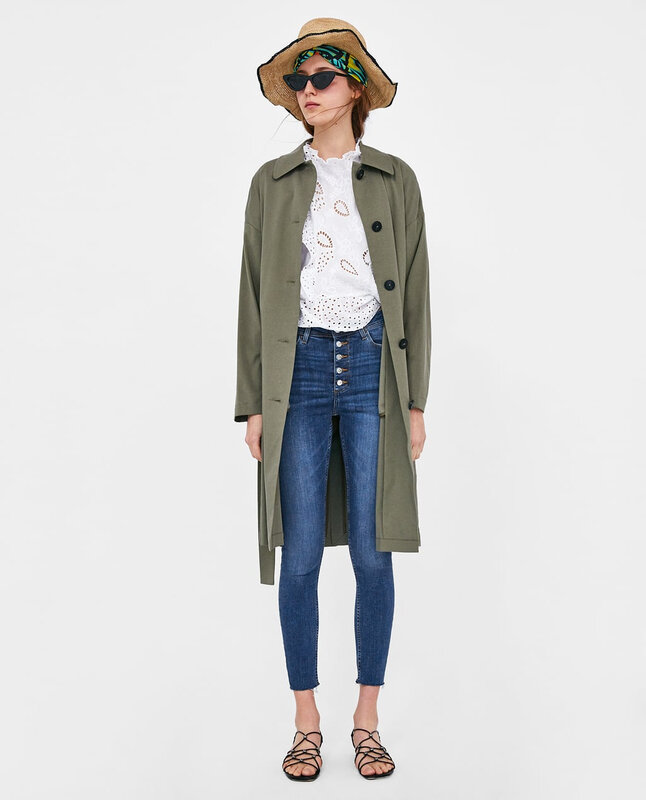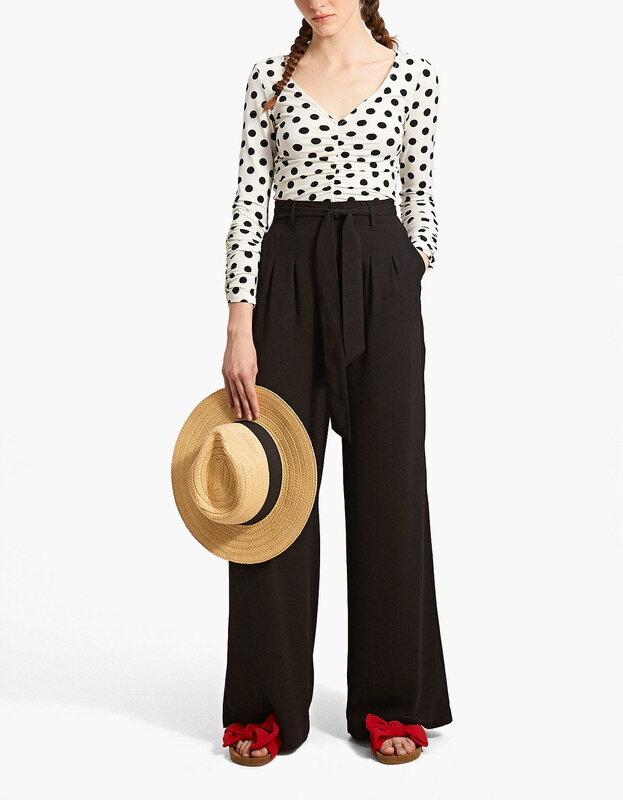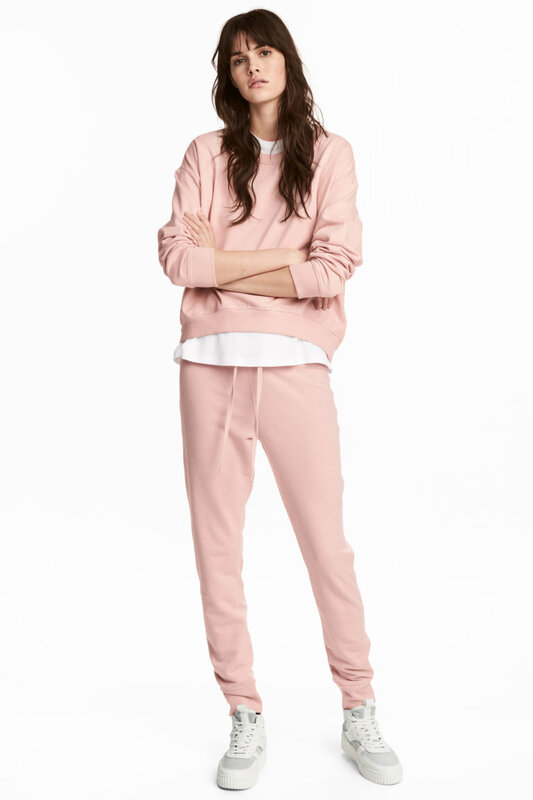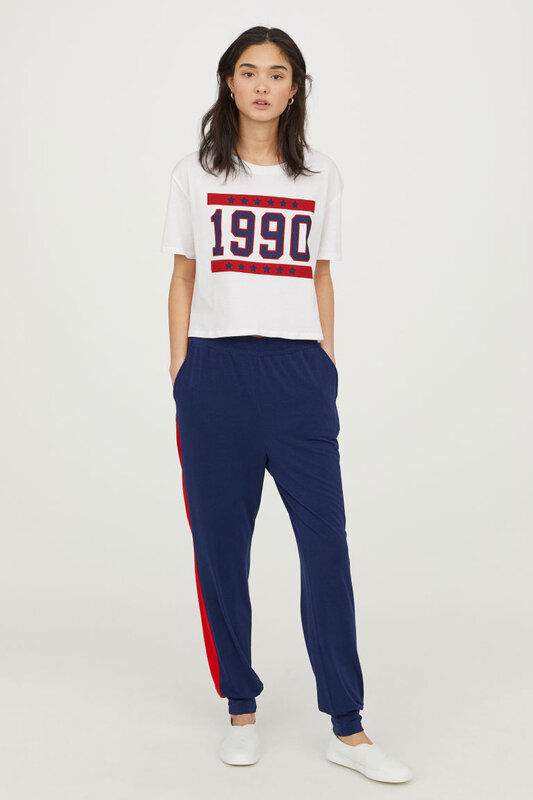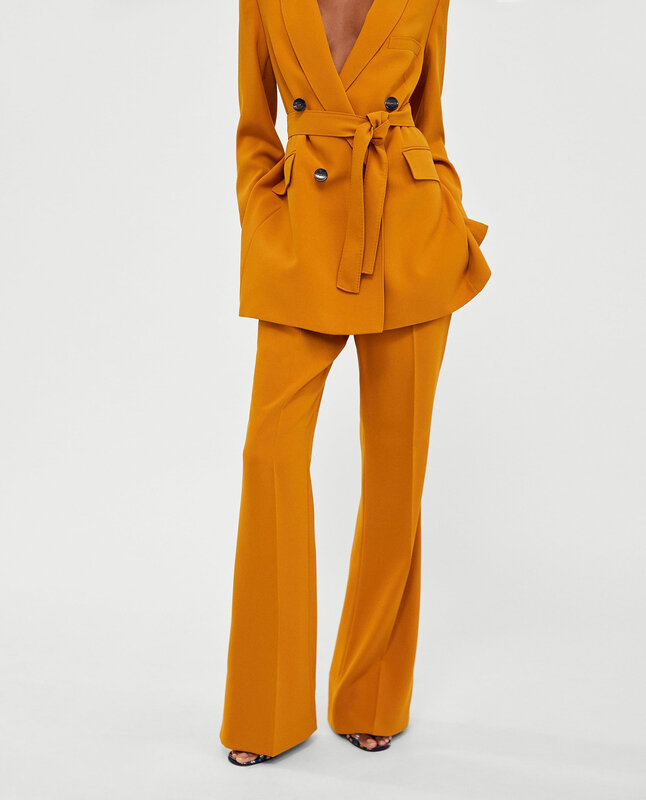 La tendance "sac" qui ressort / Trendy bags :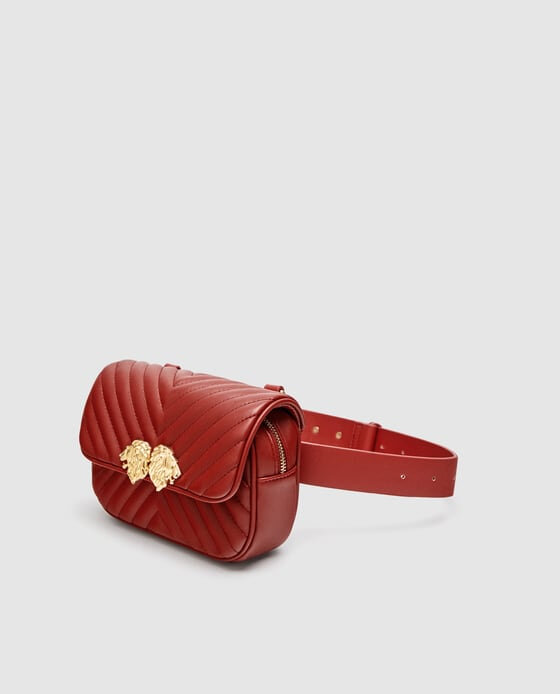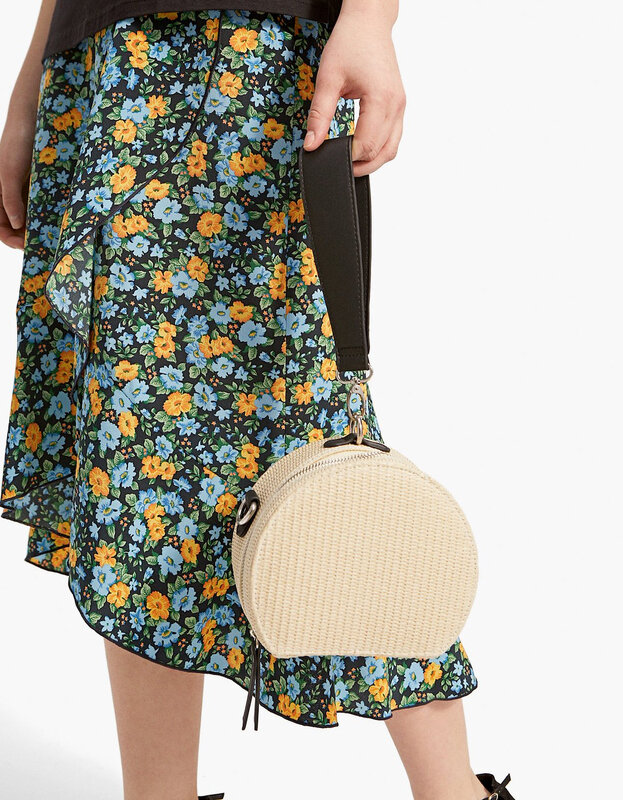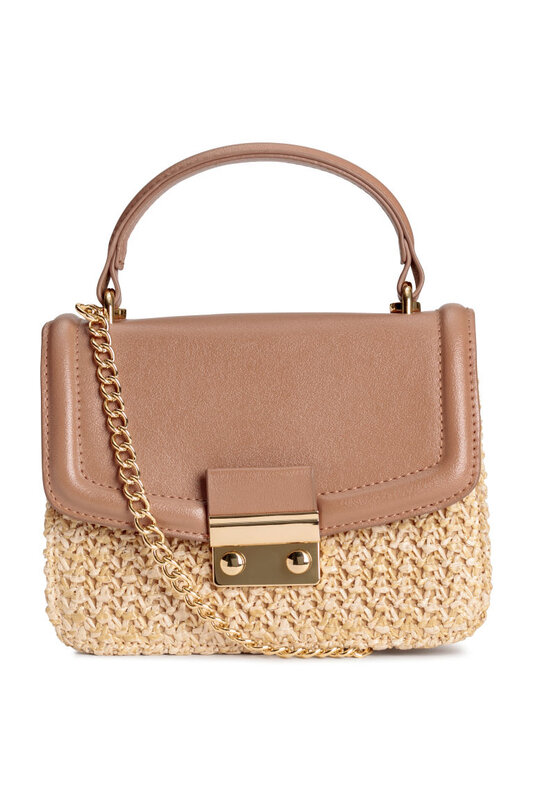 La tendance "chaussures" qui ressort / Trendy Shoes :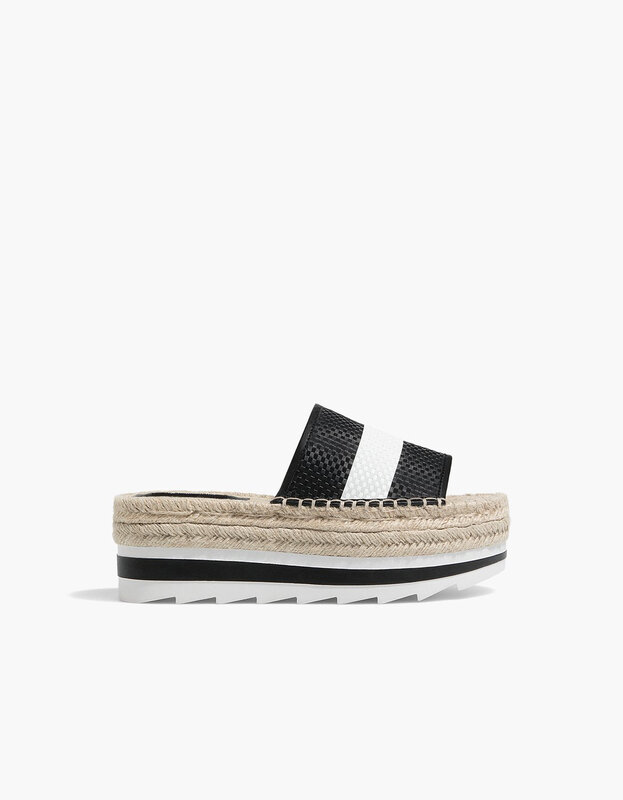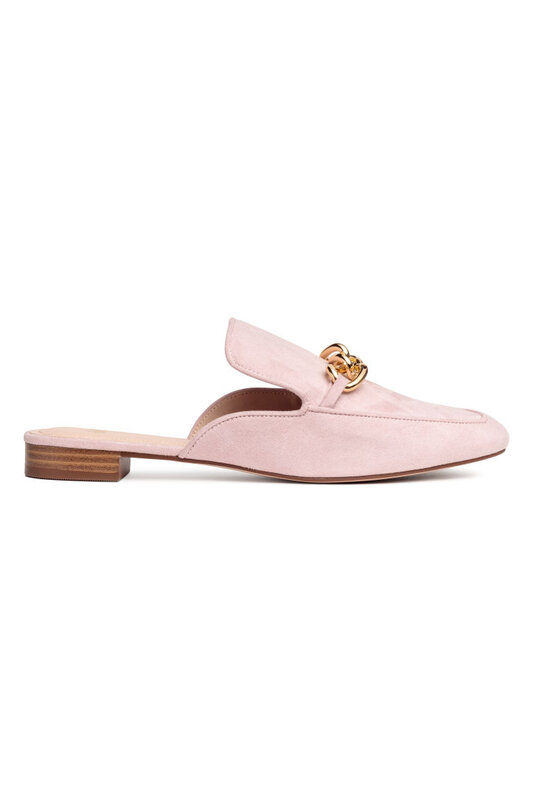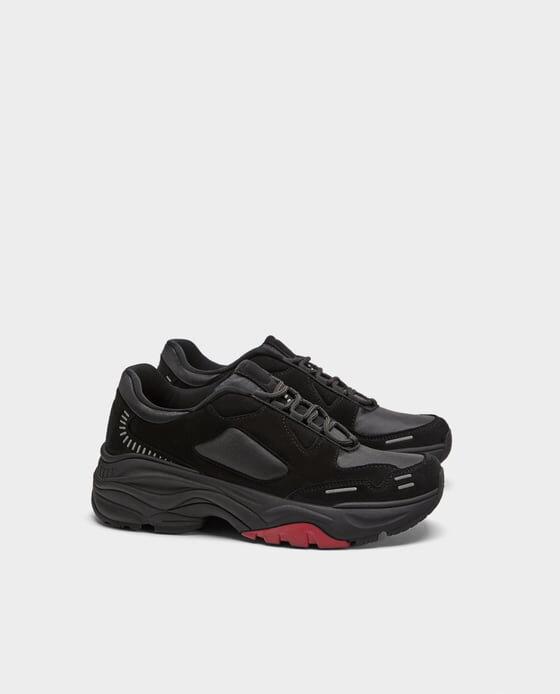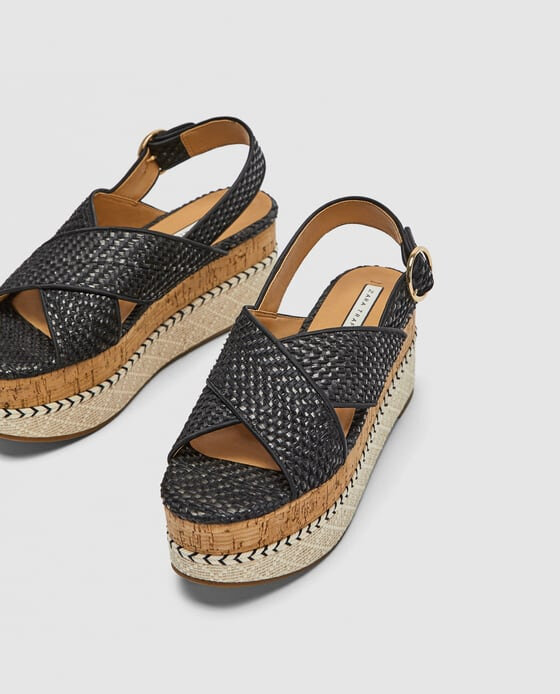 Je précise que cet article n'est en aucun cas sponsorisé par les marques !
Ce sont juste des coups de coeur que je pourrais personellement porter.
D'ailleurs, si vous le remarquer, niveau "robes" ce sont presque toutes des robes portefeuilles ahah ! un style que j'adore !
J'ai également fait le choix de sélectionner des articles à prix abordables !
Si cet article vous a plu n'hésitez pas à cliquer sur le bouton "j'aime" juste en bas ! Merci !
Just to be clear : this post is not sponsored by the brands I'm sharing!
They are just some crushes that I could wear myself!
I don't know if you note it but almost all the dresses are "wrap dresses" ahah , a style that I love !
I also decided to pick some items with only affordable prices !
If you enjoyed this post please hit the "like" button ! Thank you !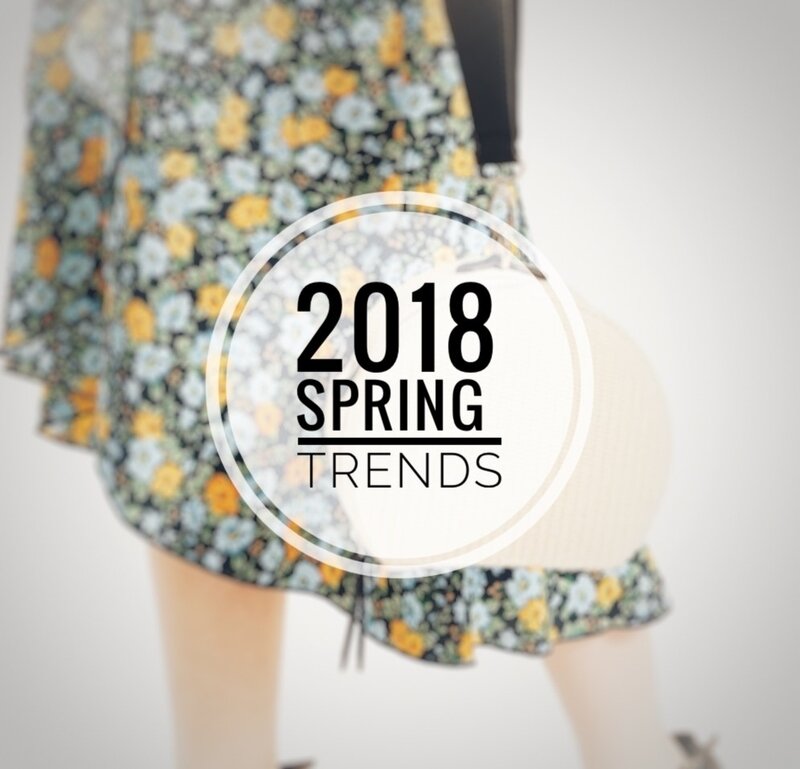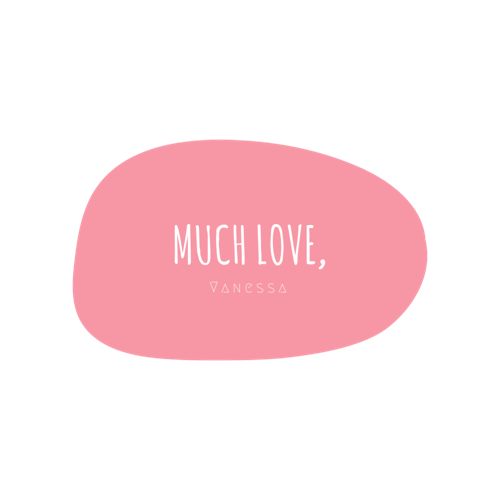 19 mars 2018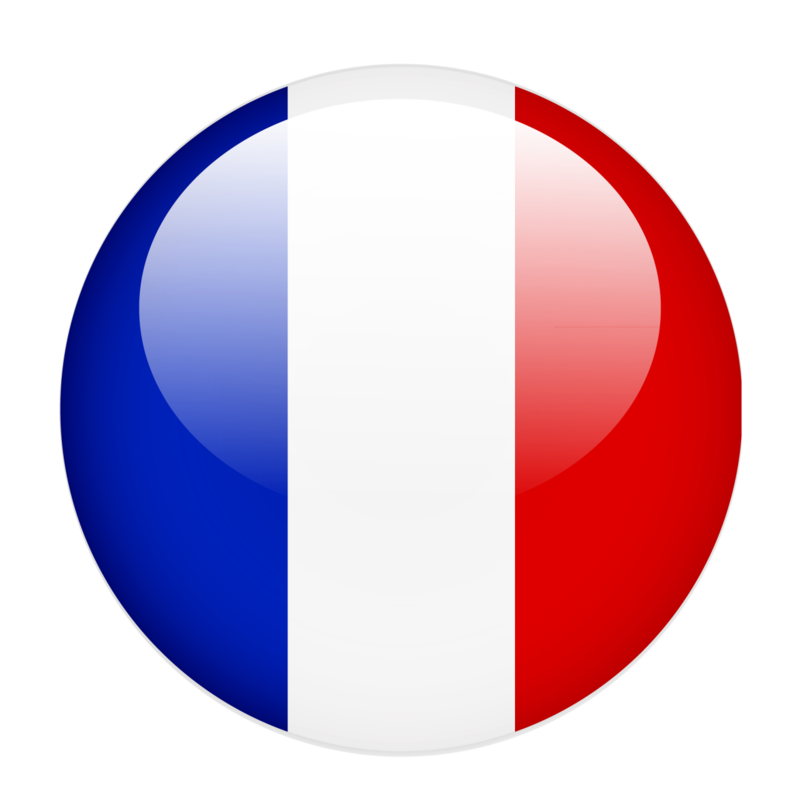 Bonjour vous !!
Un nouvel article aujourd'hui qui sort un peu de l'ordinaire!
Je me suis demandée " Qu'est ce que pense ma mère du blogging "?
Quoi de mieux que de lui poser directement la question ! ahah
C'est parti !
Moi : " Pour toi c'est quoi le blogging ? "
Maman : " Pour présenter ce que l'on aime. Aussi bien pour les looks que pour, par exemple, les paysages.
Pour partager et mettre en image ses passions et ce qui est beau .
C'est dire ce que l'on pense aussi de certaines choses de la vie. Par exemple la vie de maman ou alors partager un endroit ou une activité qui t'a plu.
Le but est de parler de ce que tu aimes.
C'est un métier ! "
Moi : " Aimes tu lire les blogs en général ?"
Maman : " Moi je ne lis que le tien, les autres franchement je ne les lis pas ! J'aime tes mises en pages , tes photos et ce que tu écris .
Avant que tu tiennes un blog je ne connaissais pas du tout cet univers. Mais maintenant cela me plaît !
Moi : " Quels sujets te plaisent le plus dans les blogs ? "
Maman : " J'aime quand tu parles de ta vie. Tu partages le bonheur et le positif et j'adore te lire.
J'aime aussi quand tu parles de tes nouveaux achats et des nouvelles tendances mode.
J'aime bien également quand tu partages tes tests de produits en tout genres et que tu nous donnes des conseils.
Moi : " Que penses-tu du fait que je tienne un blog ? "
Maman : " Je pense que c'est très intéressant et que ça te prend beaucoup de temps!
Les gens ne se rendent pas compte mais moi je vois bien que c'est beaucoup de travail !
Tes articles sont variés et j'apprends souvent des choses en te lisant
Tu as beaucoup de créativité et je sais que tu aimes que ce soit bien fait.
Je suis fière aussi quand tu représentes des marques lorsque tu fais des partenariats!
Et voilà !
Vous avez aimé cet article ? Montrez le en cliquant sur le bouton "j'aime " !
Si cela vous plaît j'en ferai d'autres dans le genre !
Passez une belle semaine!
Merci énormément de me lire
et merci maman, ma fan numéro 1 !! ahah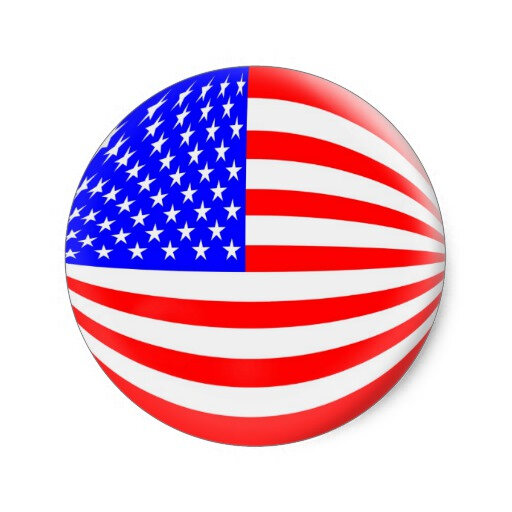 Hi beauties !!
Today I wanted to try something new !
I was wondering " what does my mom think about blogging?"
So I decided that there is nothing better than ask herself ! ahah
You ready ?
Let's do it !
Me : " For you , what is the blogging ? "
Mom : " To show what you like . Your looks or maybe also for exemple some beautiful places you visit !
To share and put some images on your passions
It's also to say what you think about some life subjects, like your momlife or to share good places to be !
The goal is to talk about what you like !
It's a real job ! "
Me : " Do you like to read some blogs ? "
Mom : " I honestly only read yours ! I love how you put your pictures and explain everything together !
Before you start your blog I didn't know about this at all ! And now I like it !
Me : " Which themes do you like the most in the blogs ?"
Mom : " I like when you talk about your life. You share happiness and positive things and I love to read you.
I also love when you talk about the new things you buy and the new fashion trends .
Then, I like when you share your reviews about some products you tried and give us some tips ! "
Me : "What do you think about me as a blogger ? "
Mom :" I think that it's really interesting et that it takes you a lot of time !
People doesn't imagine it but I see by myself that it is a lot of work !
Your posts are various and I often learn something new when I read you
You have a lot of creativity and I know you like when it's "well done" .
I'm also proud of you when you reprensent a brand for your collaborations !
Et voilà !!
I hope you enjoyed this post ! And maybe I will do another one in this kind !
Thank you for reading !
If you liked this post please hit the "like" button
Have a great week !
And thank you mommy ! My fan number one ahah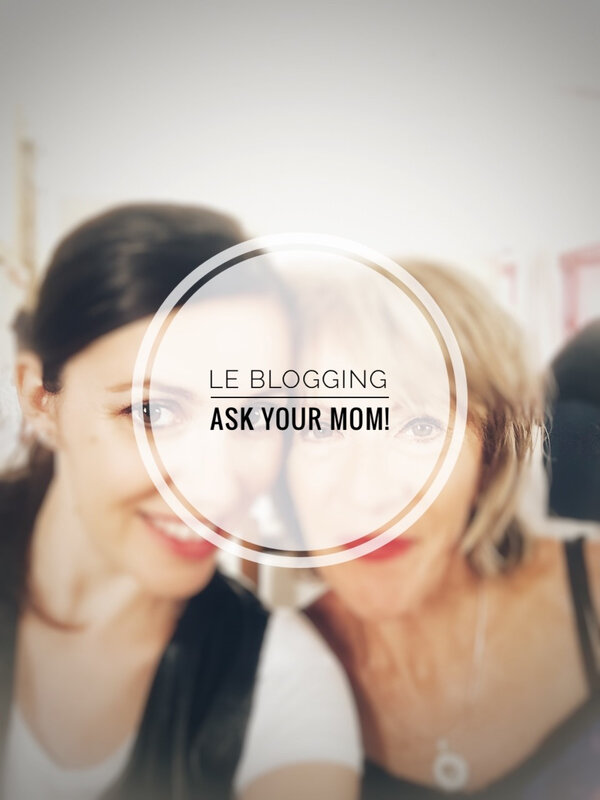 12 mars 2018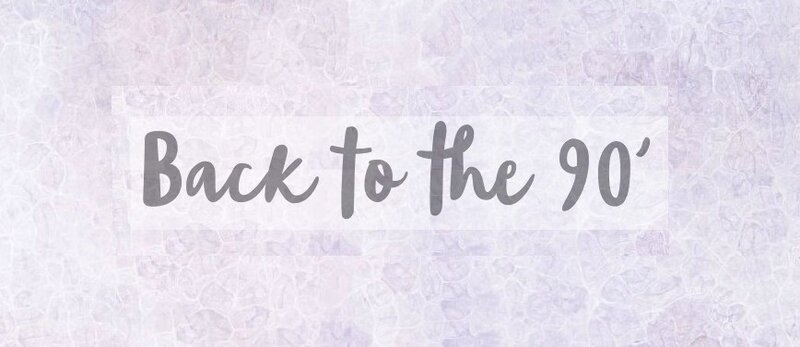 Un peu de musique pour vous mettre dans l'ambiance de l'article ahah
Un bit of music just for the best vibes of the post !
Bruno Mars - Finesse (Remix) [Feat. Cardi B] [Official Video]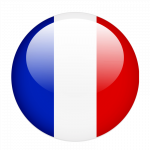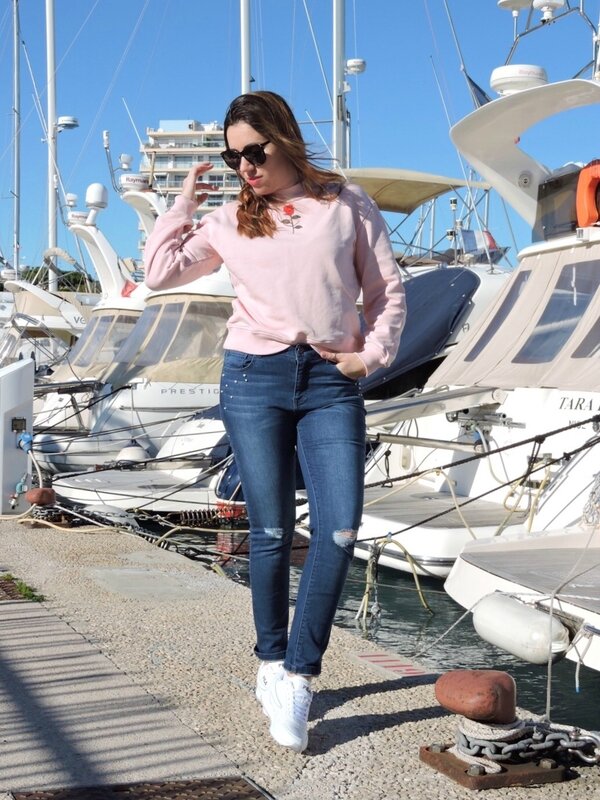 Bonjour vous !!
Vous l'aurez sûrement remarqué mais la tendance du moment est de recycler ces anciennes pièces des années 90 !
Quoi ? vous n'avez rien gardé ?!
Bah c'est pas grave! Vous retrouverez tout en boutique !!
Des grosses Fila, au sweat big logo en passant par l'incontournable jogging adidas à pressions !
Et les Bufaflo on en parle ? Vous pourriez en (re)porter ? Pas moi ! ahah
Si j'avais pu je vous aurais ressorti des photos dossier où je porte mes grosses Fila, un jean taille basse extra large, un crop top et , et, eeeeet je suis coiffée avec plein de mini chignons !!
Mais avec le déménagement qui se prépare tout est dans les cartons ! ( non, ce n'est pas une excuse ahah)
Bref, revenons à 2018 avec un petit look où je porte mes nouvelles Fila (oui encore), les même que celles que je portais en 95 !
Je les ai shoppées sur vente privée pour même pas 30€ !
( toutes les photos de ce look plus bas dans l'article ! )
J'espère que cela vous plaira
Je vous souhaite une super semaine!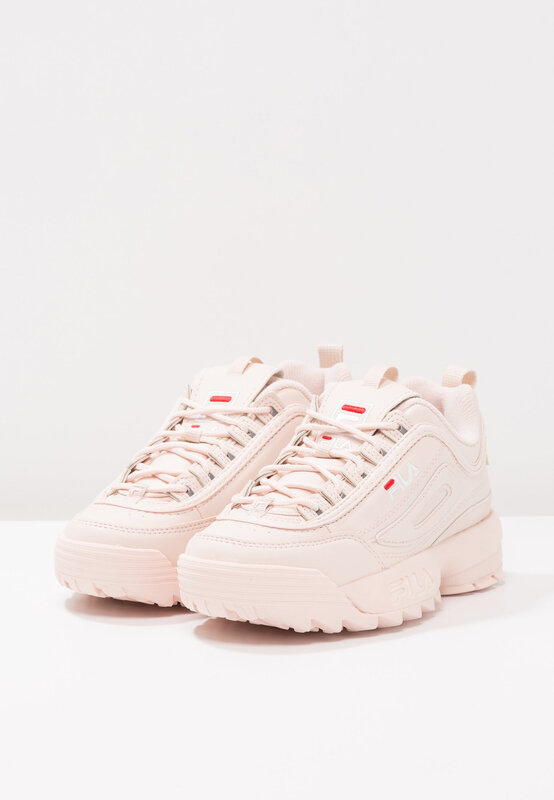 Cliquez sur l'image pour shopper en plusieurs couleurs / Click to shop in several colors !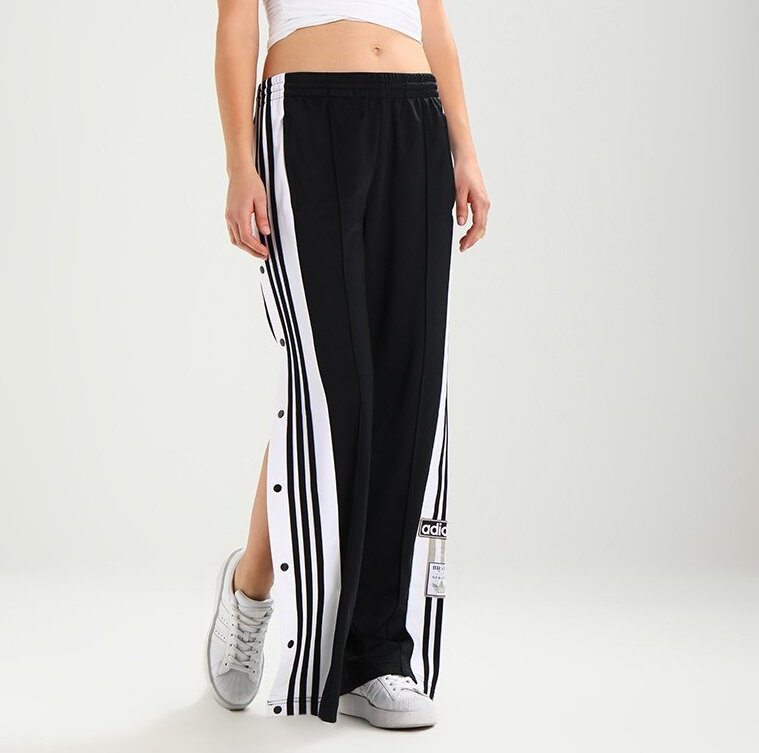 Cliquez pour shopper ! / click to shop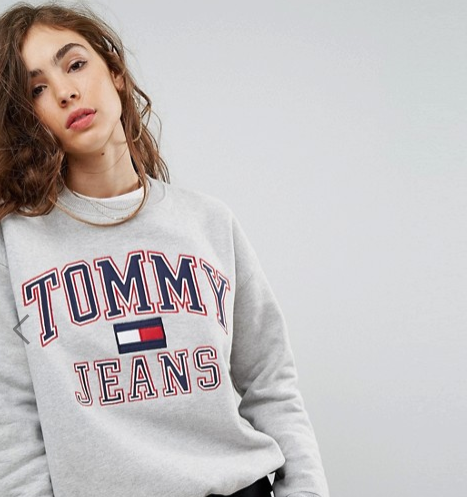 Cliquez pour shopper ce sweat et plein d'autres ! / Click to shop this sweat and many others !!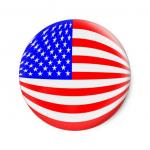 Hi beauties !!
The trend is definitely back to the 90' !
So what ? you kept nothing from those years ?
It's ok !! Because you will find everyyything again !!
Big Fila , Big logo Sweatshirt ( what, everything's big ? aha) and annnnd the unforgetable adidas buttons jogging pants !!
Can we talk about the Buffalo for the moment ? would you (still) wear them ?! Because I definiely wouldn't ! ahah
If I could I would show you an old pic where I'm wearing my big Fila, an oversized pair of jeans, a crop top and my hairstyle.... a lot of tiny buns !! ahahah
But as we are moving it's already packed so...I will, one day ! ( no, no it's not an excuse ahah)
Let's go back to 2018 and this new look I'm sharing with you !
I'm wearing my new Fila ( again! ) , the same that I had in 1995 !
Thay are so comfy, the most comfy sneaks ever!
I hope you will enjoy this post !
Have a great new week!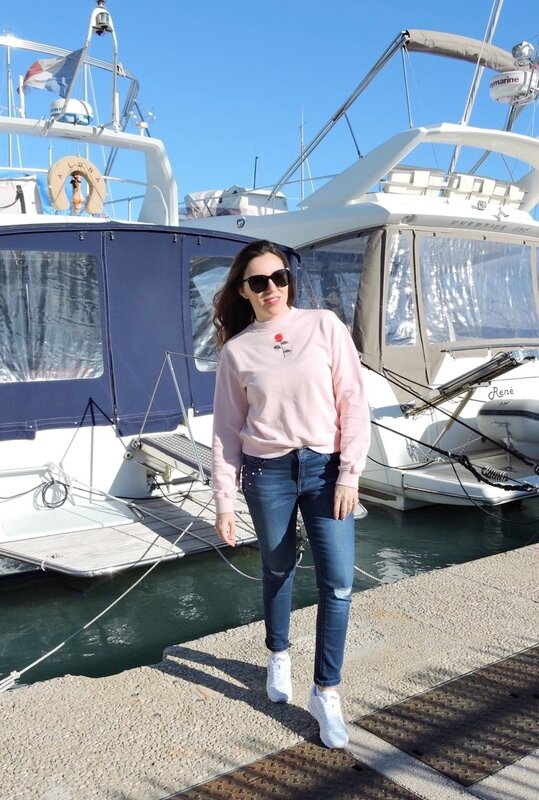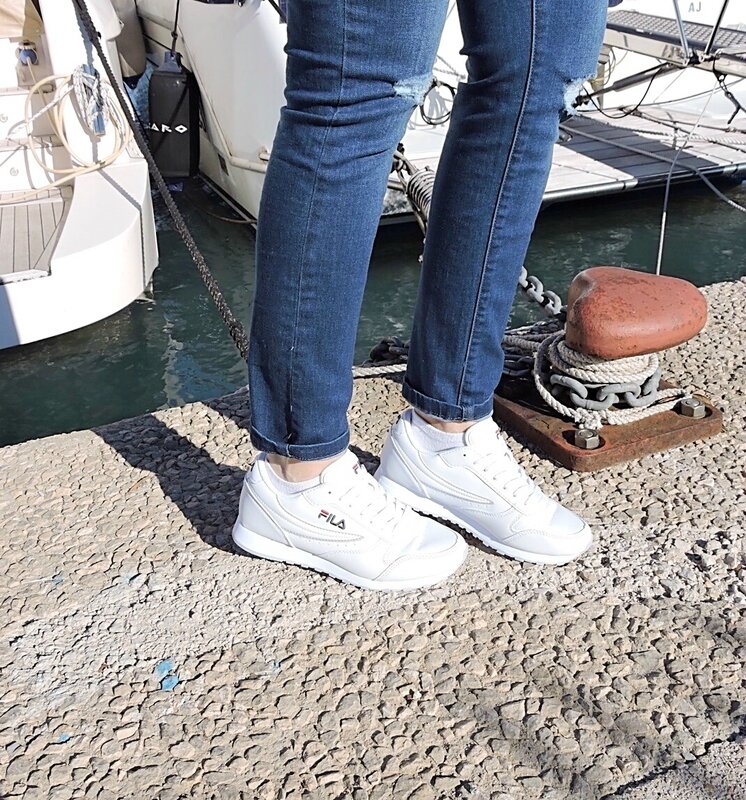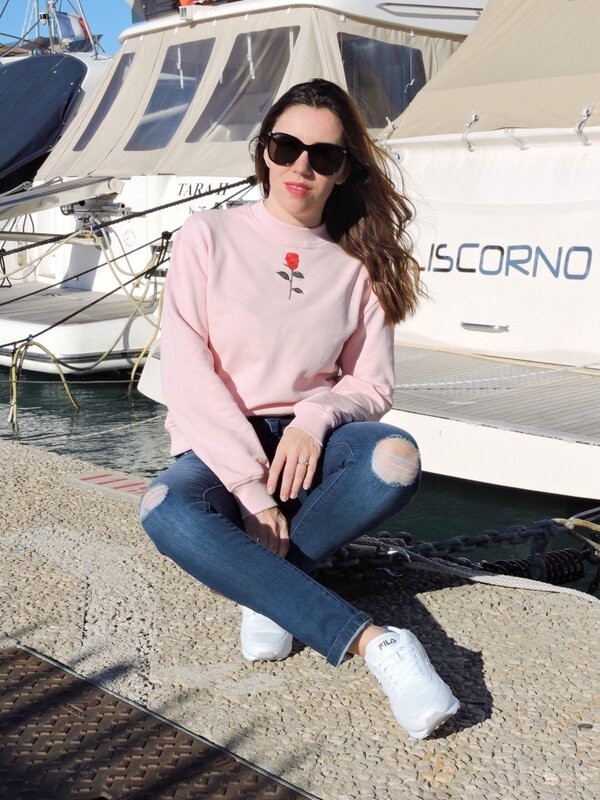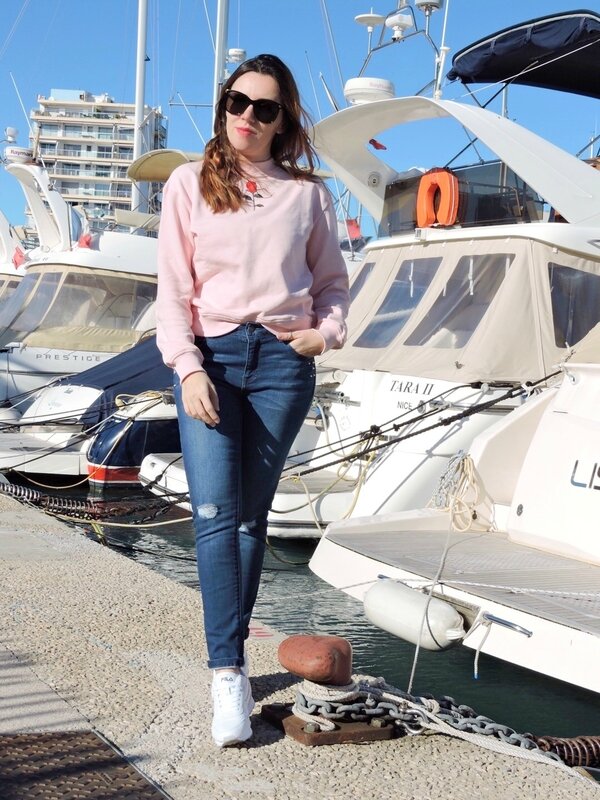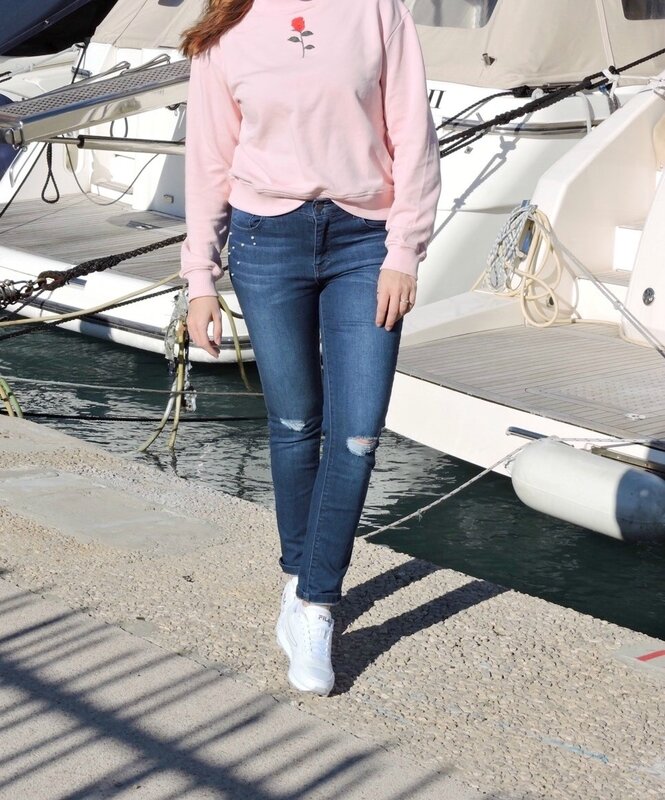 Get the look :
Sunnies / Solaires : Gucci
Sweat : NAKD fashion
Jeans : Cache - Cache
Sneakers : Fila Orbit low
28 février 2018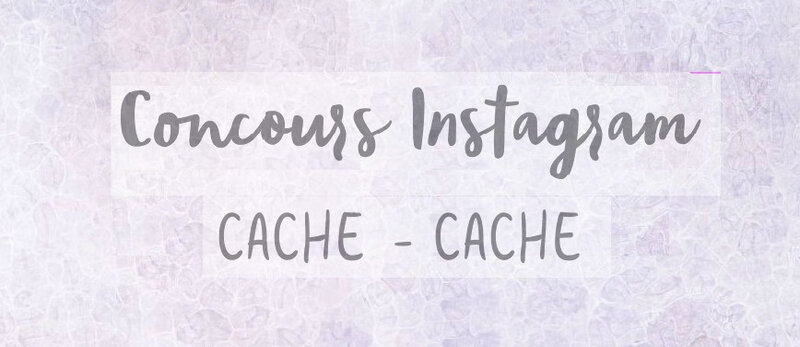 Bonjour vous !!
Aujourd'hui un post spécial uniquement en français car c'est un concours ouvert à la France seulement que je vous propose !!
Vous avez envie de gagner le jean de votre choix ?!
Qui dit non ? ahah
Pour participer c'est super simple !
Vous devez aller sur mon compte Instagram ICI !
Tous les détails seront précisés en légende de la photo !
En attendant je vous propose ce joli look composé d'un T-shirt et d'un Jean que la marque Cache-Cache m'ont gentillement offerts !
J'espère que cela vous plaira!
Passez une bonne fin de semaine les jolies !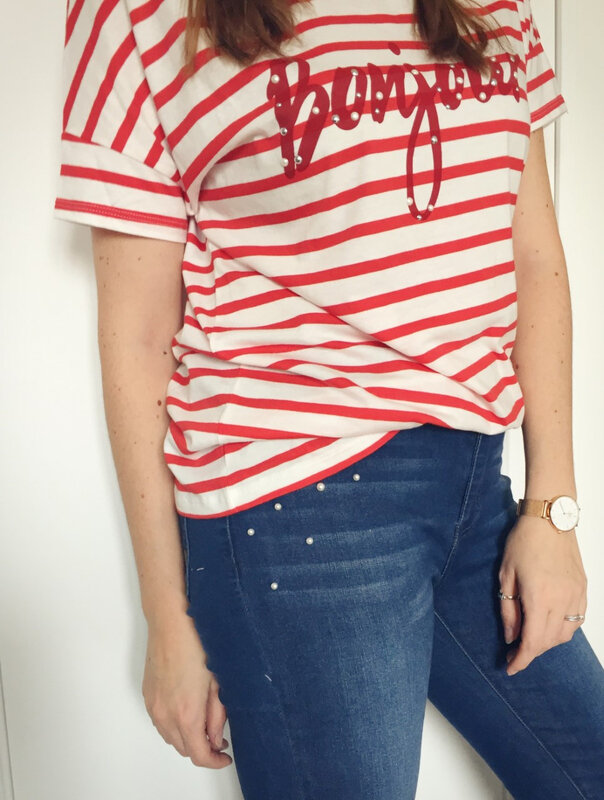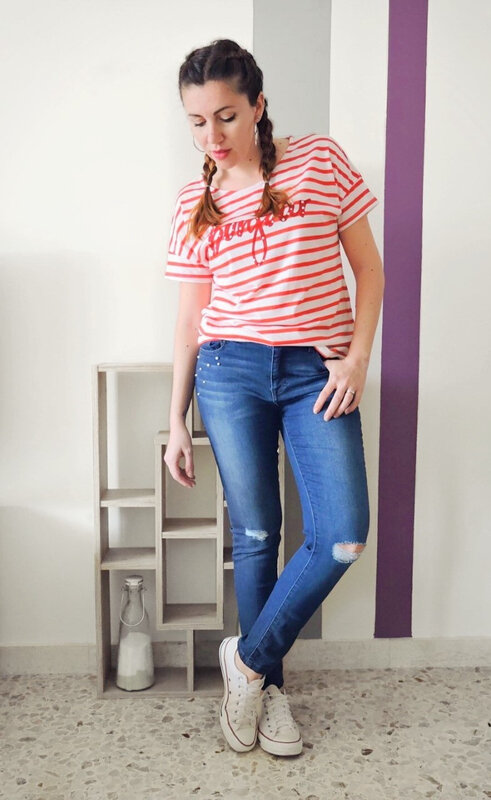 Get the look :
T-shirt marinière Bonjour : Cache-Cache
Jeans skinny avec détails perles : Cache-Cache
Converses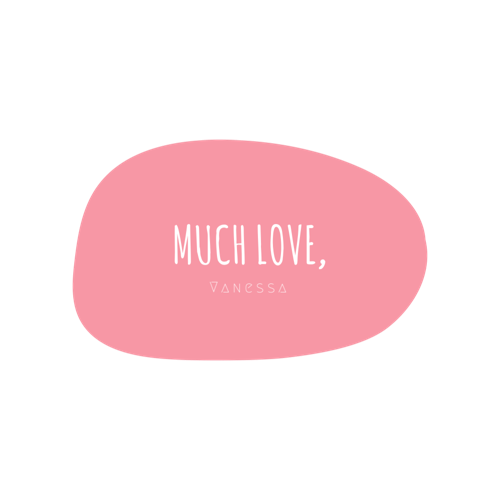 20 février 2018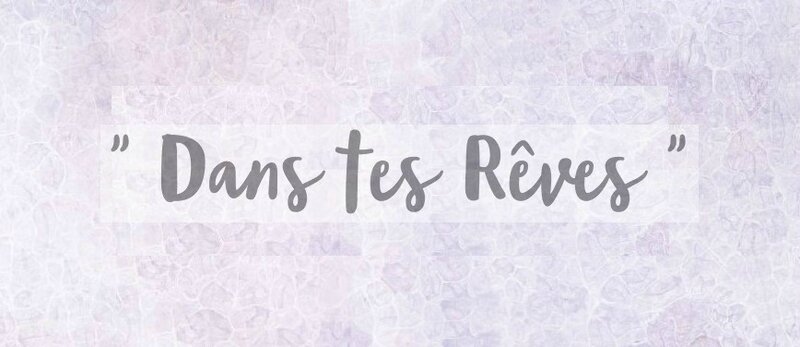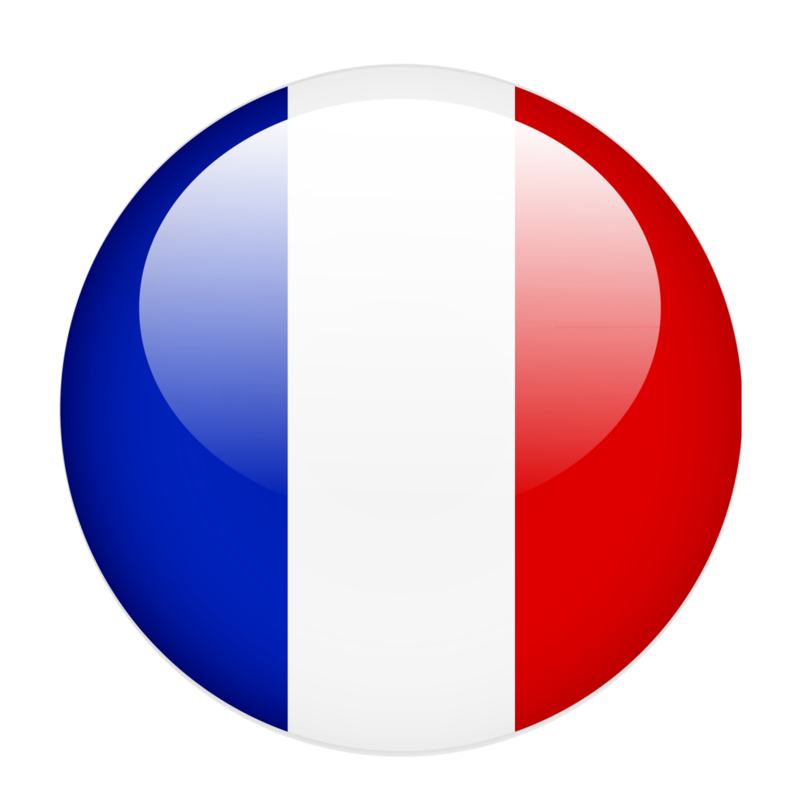 Bonjour vous !!
Aujourd'hui je vous partage un nouveau look avec mon pull chéri " Dans tes rêves " de chez Wooop !
J'adore cette petite inscription discrète et brodée! Puis elle apporte la petite touche girly avec son joli rose .
"Dans tes Rêves" , voilà une phrase que l'on pourrait souvent répéter...
A ceux qui vous en demande toujours plus
A ceux qui pensent que tout leur ai du !
Pour chaque instant de ta vie où tu sens que là, c'est trop !
J'ai souvent l'impression que les gens sont insatisfaits. Que tu donnes ta main et qu'on te demande finalement le bras.
C'est une sensation qui est de plus en plus désagréable
Est ce que vous le ressentez aussi ?
Alors voilà, je dis "Dans tes Rêves " ! Parce que au bout d'un moment on arrive à saturation.
Mais joliment dit ! En rose et en broderie ! ahah
J'espère que ce look vous plaira !
Passez une très bonne semaine les beautés !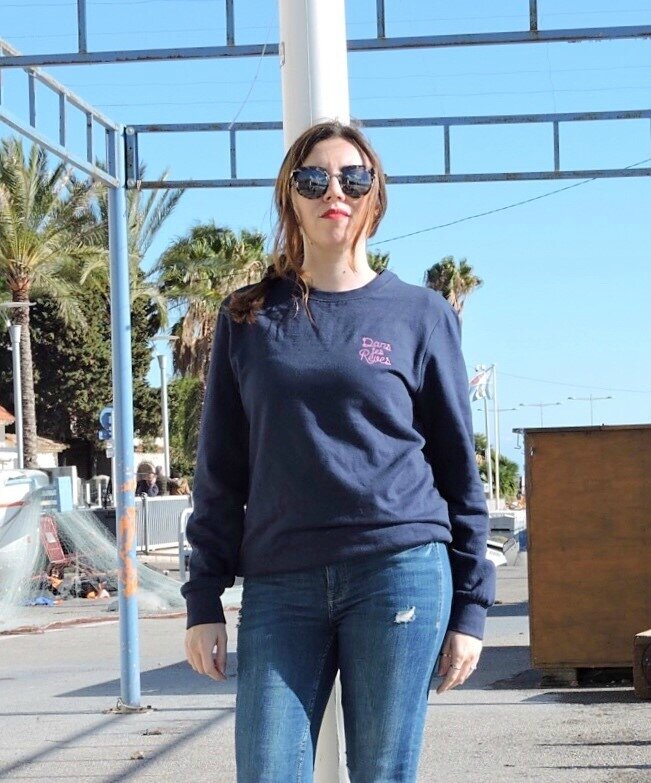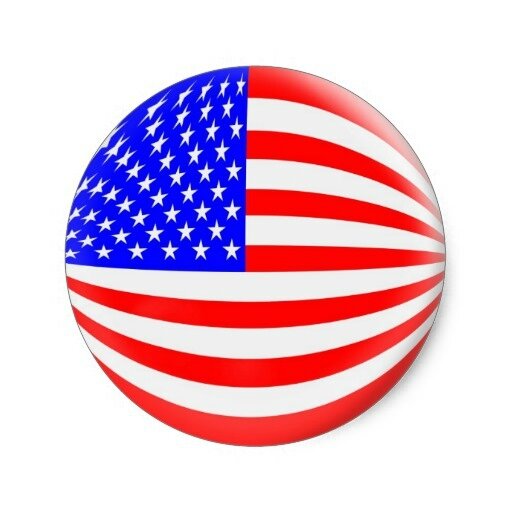 Hi Beauties !!
Today I'm sharing with you this cute sweat "Dans tes Rêves" from the french brand Wooop !
I love it because it's so comfy and I love the embroided writting !
" Dans tes Rêves" which would literally means " In your dreams" or "You wish!!" is an expression that we could use very often..
To who always wants more than you can give, for exemple !
I often feel that people are unsatisfied, they always ask more and more and mooooore.
Like, you already talked about the "deal" but after.. there is always something to add.
And I'm kind of tired about this.
I will give everything I want and I'm able to !! Not MORE !
Do you feel the same ?
In this case I' m telling "Dans tes Rêves " !! and in a cute pink embroidered way ! ahah
I hope you will enjoy this post !!
Thank you for passing by
I wish you a beautiful week and I hope you will enjoy this post !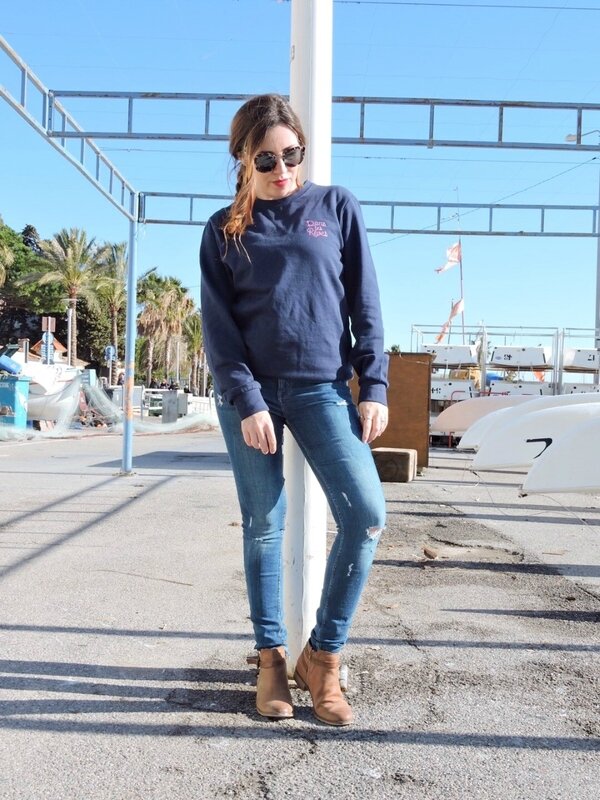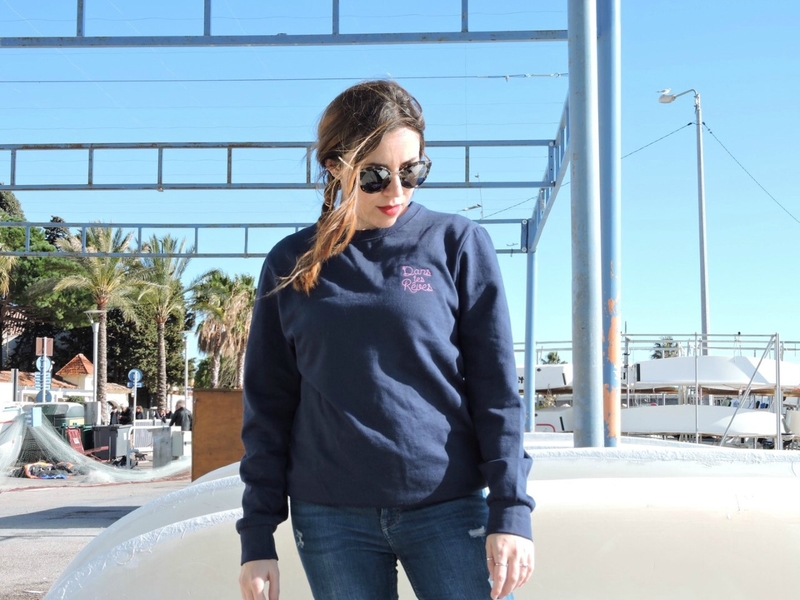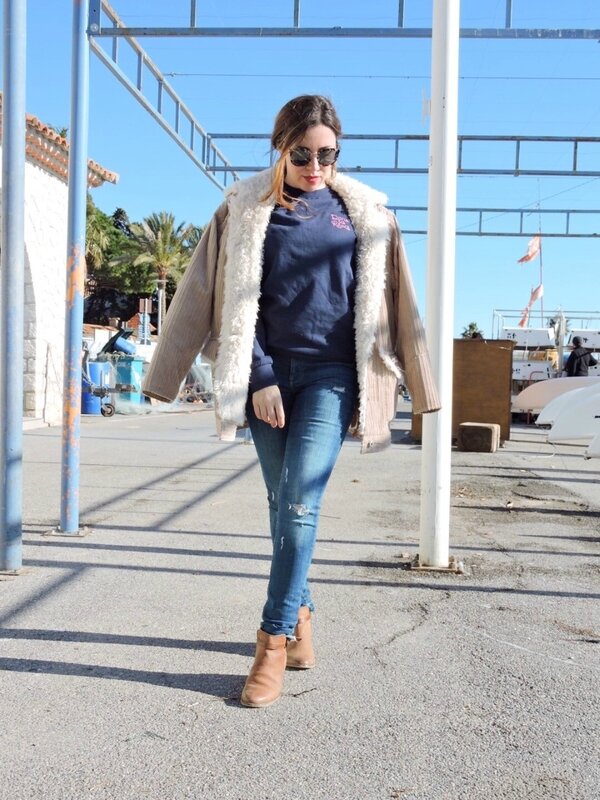 Get the look :
Solaire / Sunnies : Dolce & Gabbana
Sweat : Wooop
Jeans : Zara
Booties : from Portugal
Veste large / Oversized jacket : H&M ( achetée pendant les soldes - bought on sale! )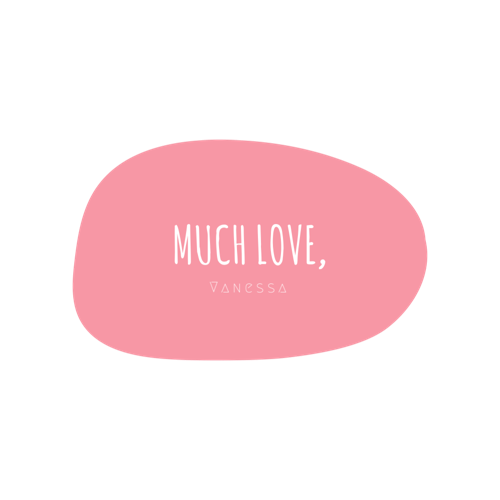 08 février 2018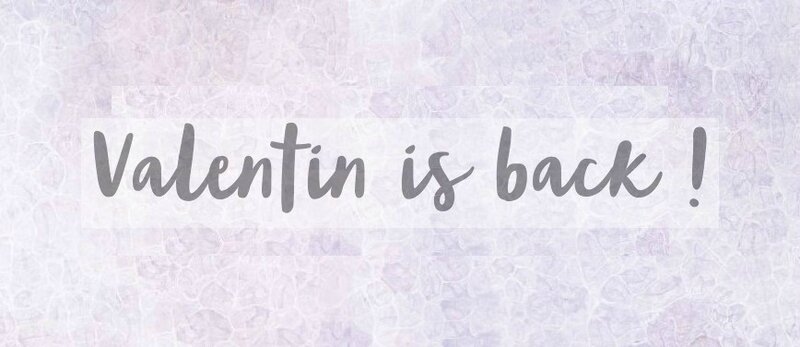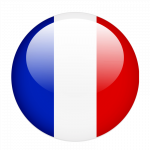 Bonjour vous !!
J'ai pensé vous concocter rapidement un petit article sur des idées cadeau pour ELLE et pour LUI !
J'espère que cela vous donnera un petit coup de pouce !
Est ce que vous fêter la Saint Valentin ? Comment allez vous la fêter cette année ?
Pour ma part cette année peut être une petite sortie en amoureux! Depuis que l'on a eu notre fille nous ne sommes pas sortis que tous les deux alors pourquoi profiter de l'occasion !
ah! Et j'aimerais des fleurs, chéri.. si tu me lis !! ahah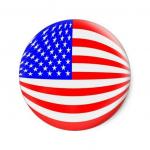 Hi beauties !
I thought that I would share a little gift list for this Valentine's day !
I hope it can help !
Do you celebrate V-Day ? How are you going to celebrate this year ?
This year we will maybe go out just the two of us ! Since babygirl is here it will be the first time and maybe it's the occasion to do it !
Oh and flowers ! Hubby, if you read me... I want flowers ! ahah
Pour ELLE / For HER :
1 - Bague Paul Hewitt / Paul Hewitt ring
2- Parfum Miss Dior, un de mes parfums préférés! / Miss Dior, one of my favorite fragrance !
3 - Lingerie Adore Me
4- Le pull à message / Messages Sweat : Wooop !
Pour LUI / For HIM
1- Montre Daniel Wellington / DW watch
3- Smartbox
Pour les 2 / For both !
Abonnement/ Box Produits de Beautés!
En lien plusieurs sites qui le proposent / Links from several websites :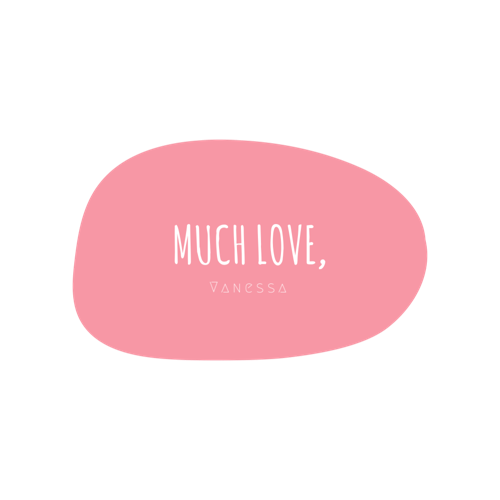 05 février 2018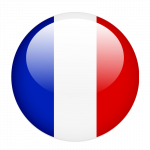 Bonjour vous !
Alors je ne sais pas ce qui se passe mais en ce moment je suis à fond dans le rouge et même le rose !
Est ce le fait d'avoir eu une petite fille ? ahah
Bon c'est pas plus mal vu que le rouge est super tendance en ce moment !
J'espère que vous avez passé un bon week-end!
Ici nous avons fêter les 1 an de ma fille chérie !
Voici un nouveau look avec le même sweat que dans le look précèdent !
Je le porte en boucle... Ooops!
J'espère que ce look vous plaira !
Toutes les pièces sont en soldes! ( mis à part le sac )
Je vous souhaite une très bonne semaine !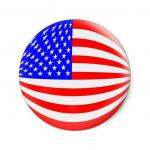 Hi beauties !!
So I don't know why but I'm loving red and pink those days !
Is it because I had a babygirl ?
I've never worn that color so much !
The good thing is that red is trendy so it's a YAY !
Hope you had a great week-end !
Here we celebrated my babygirl's first birthday !
This is a new look with the same sweat than my last post.
I'm wearing it on repeat...Ooops !!!
PS: it's all on sale ! ( not the bag, for sure ahah )
Hope you will like it !
Have a great week !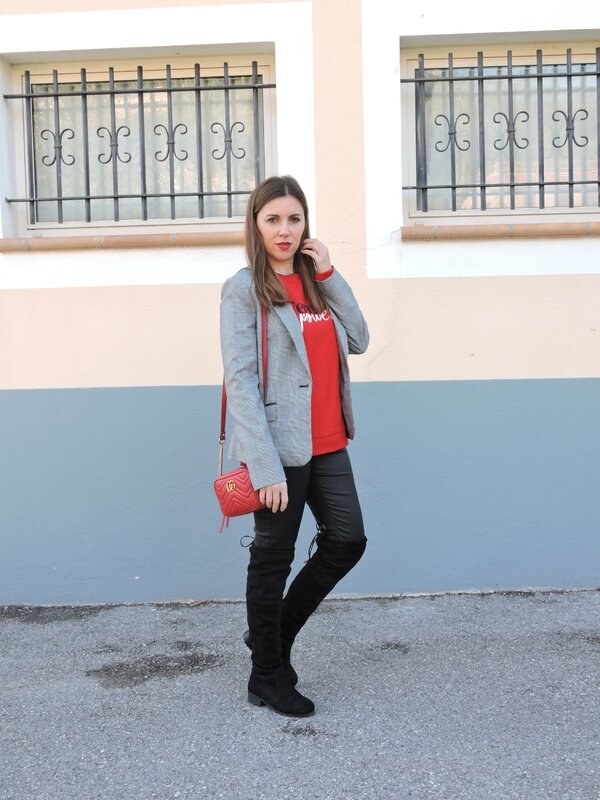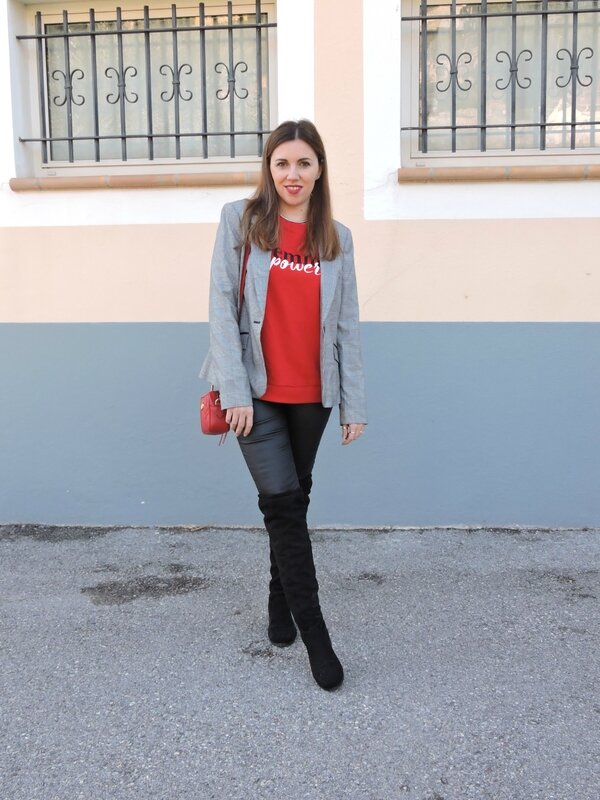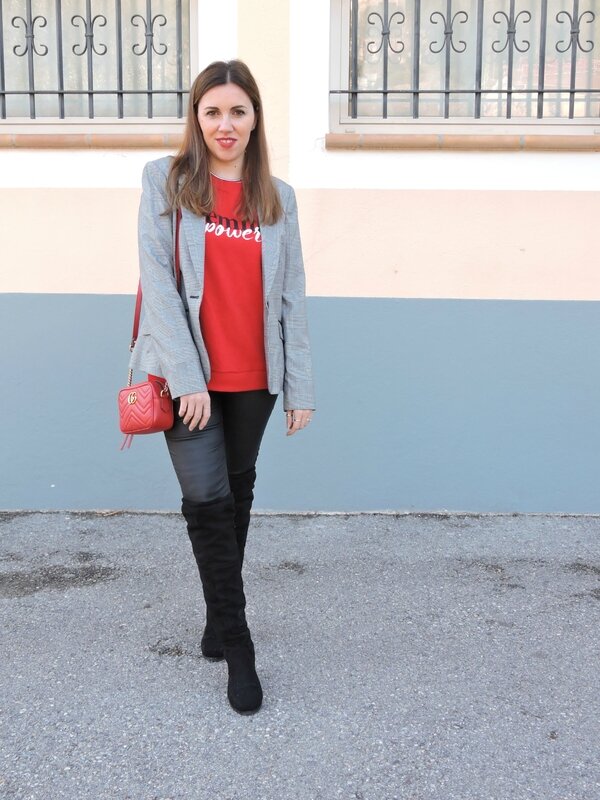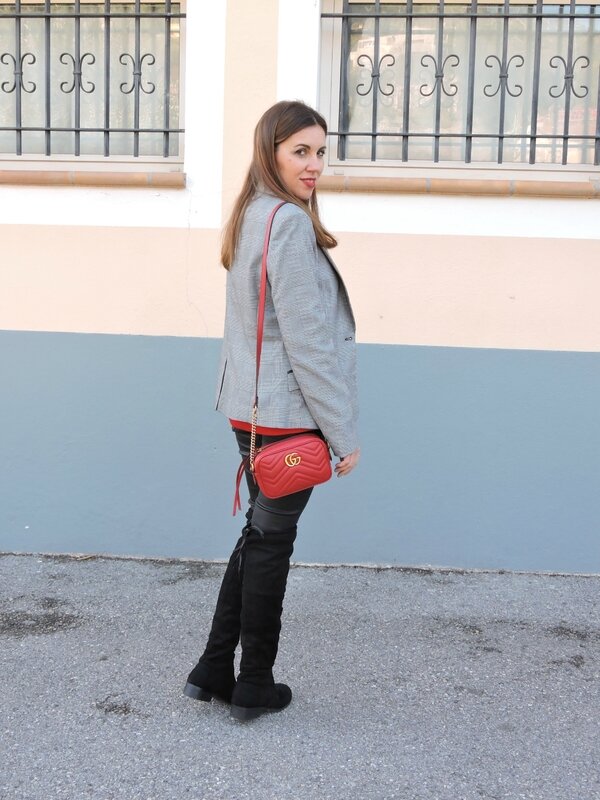 Get the look :
Blazer : Mango similar to this one ! ON SALE
Sweat : Stradivarius ON SALE
Pants/ pantalon : Stradivarius ON SALE
OTK boots / cuissardes : Asos similar here ON SALE
Bag/sac : Gucci