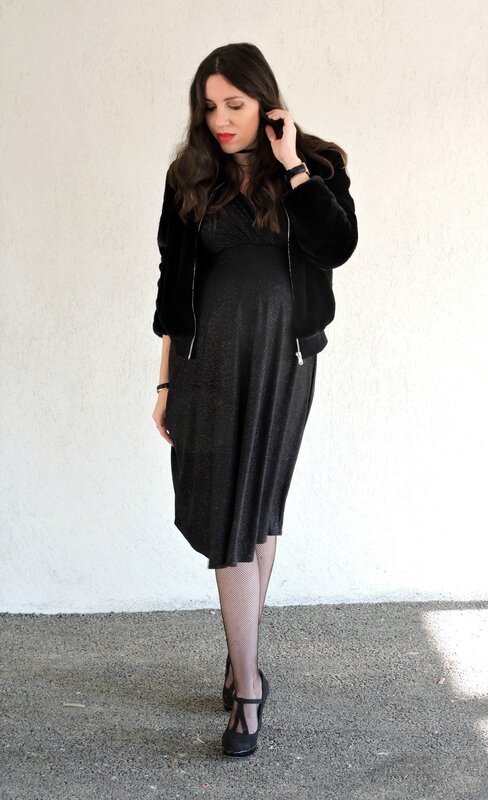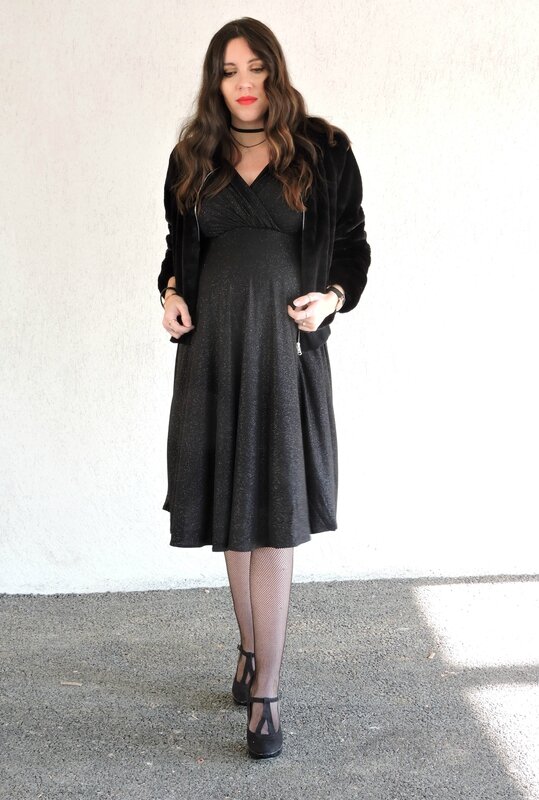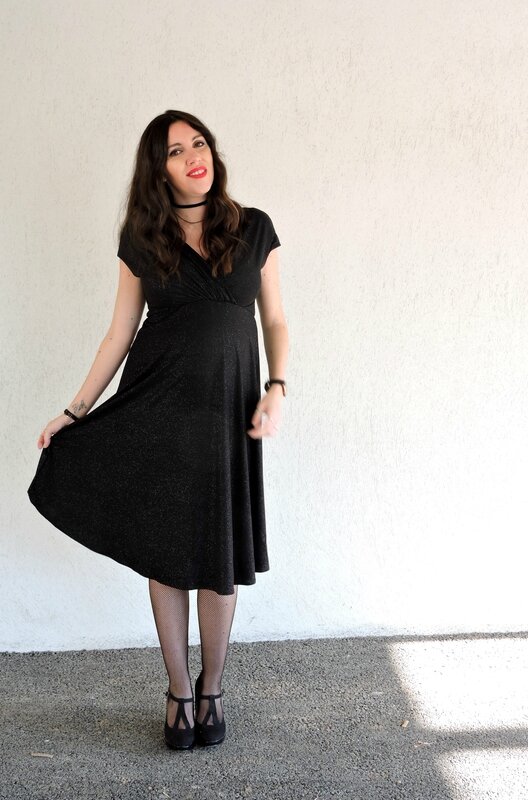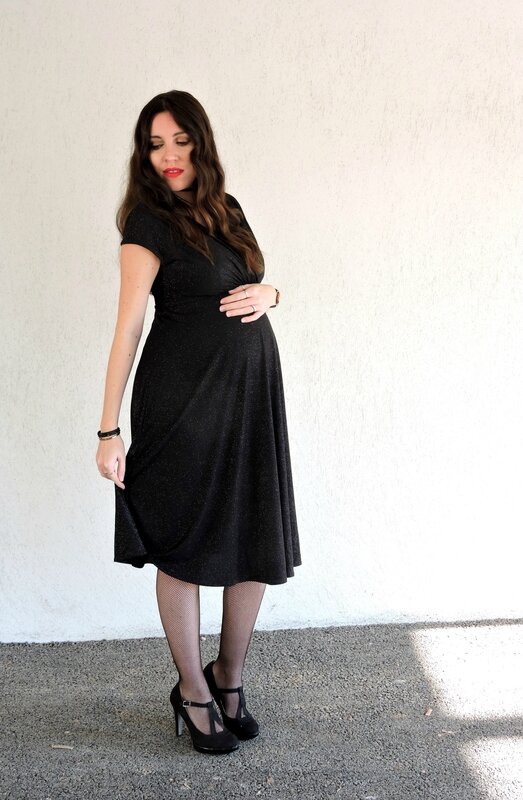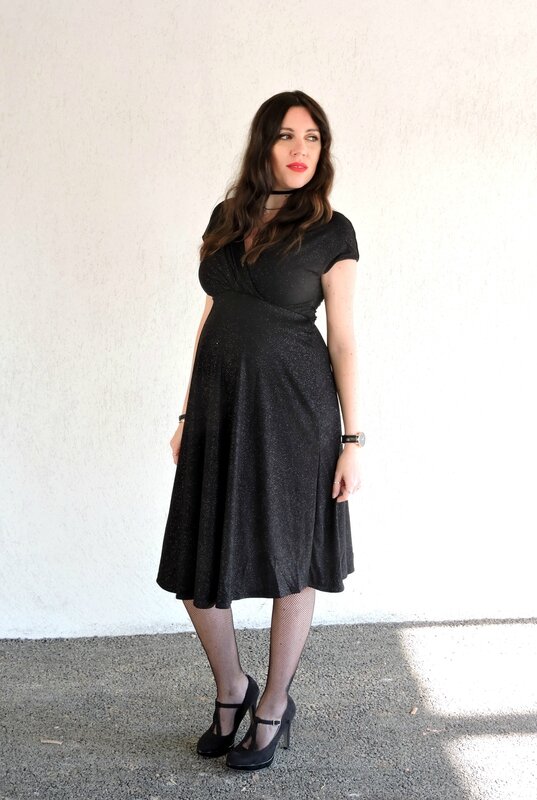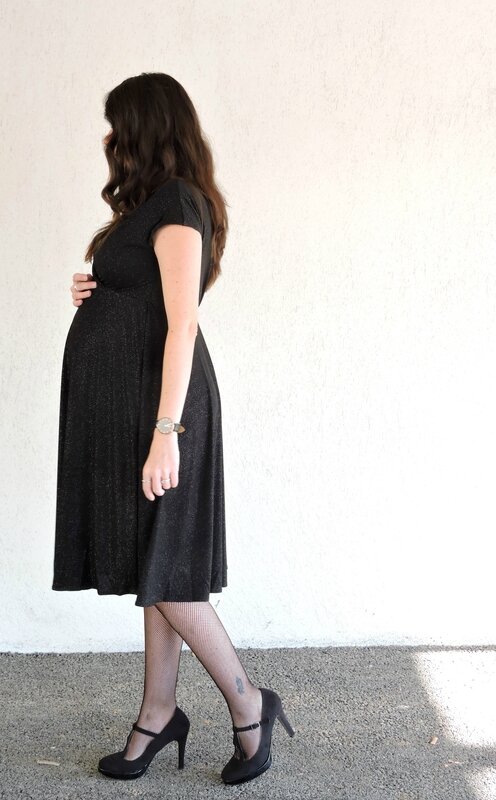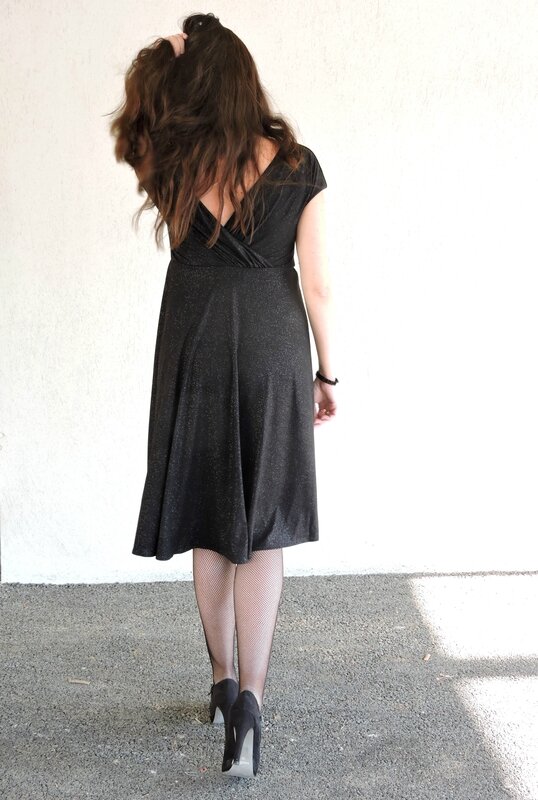 Get the look :
Veste / Jacket : Forever21 - Robe de maternité / Maternity dress : Tiffany Rose
Collant résille / Fishnet Tights : Calzedonia - Chaussures/Shoes : from Italy
Montre/Watch : Daniel Wellington
Bonjour vous !
Choisir sa tenue pour les fêtes de fin d'année n'est pas toujours facile . Et encore moins croyez moi quand vous êtes enceinte !
Alors certes, j'adore mon bidou tout rond mais trouver quelque chose de joli, de festif et qui ne me fasse pas ressembler à une boule à facettes a été un petit défi ! :D
Avec cette robe de chez Tiffany Rose, finie la recherche. Je la trouve parfaite ! Elle brille, juste comme il faut !
Leurs robes de maternité sont toutes aussi jolies les une que les autres. Et surtout d'une qualité SUPERBE !
Le tissus est tellement agréable, avec une doublure en "fond de robe".
Elle peut être utilisée pendant la grossesse mais aussi pour l'allaitement !
Je vous conseille vivement d'aller jeter un coup d'oeil à leur site! Beaucoup de formes et de tissus différents vous sont proposés
Il y a même une catégorie " look de star" où vous trouverez quelle personnalité à porté quelle robe ainsi que des robes de mariée !
Tiffany Rose est une marque anglaise où toutes les robes sont exclusivement fabriquées en Grande Bretagne.
Et ce qui est bon à savoir c'est que pour celles qui sont tombées amoureuse de la marque pendant leur grossesse, il y a une ligne de vêtements appelée Allie Street de la même créatrice ( Tiffany London ) pour TOUTES les femmes (même pas enceinte du coup ! )
- CONCOURS ( spécial pour mes lectrices ! ) -
Tentez de remporter la robe de votre choix !
Pour participer c'est simple :
* Rendez vous sur mon compte Instagram @onlybrightness
* Suivez mon compte ainsi que celui de la marque @tiffanyrosefr
* Allez sur la photo correspondant à cet article et nommez 2 de vos amies
* Précisez quelle robe vous souhaitez dans votre commentaire ( hors robe de mariée ) !
* Fin du concours et tirage au sort le 24 Décembre
Et voilà ! Bonne chance !
J'espère que cet article vous plaira !
Bientôt Noël ! Youhou !
Passez une bonne semaine
Merci de me lire, toujours !
La bise, V
Hi beauties !
To find a great outfit for the holidays festivities isn't always super easy. But believe me that when you're pregnant it's even harder !
Yes, I love my babybump buuuut I just don't want to look like a discoball ! ahah
With that dress from Tiffany Rose I just found the perfect one ! It's sparkling, but not too much !
Their maternity dresses are all perfect and the quality is just optimum !!
the plus is that it can be used during your pregnancy but also after during the breast feeding. And that's also awesome !
I hightly recommend you to go and check their website! They have beautiful dresses with different style, shape and colors .
You will also see that there is a "look de star" category ! Which will drive you to a portofolio showing which personality wore which dress eheh
And even a choice of wedding dresses !!
Tiffany Rose is a british brand and all their dresses are exclusively made in Britain

And if you love this brand during your pregnancy I have a good news ! The creator,Tiffany London, also made a brand " Allie Street " for all the women this time ! No need to be pregnant ! ahah
Hope you will like this post !
Christmas is at the door !! YaY !
Thank you for passing by and have a great week !
XoXo, much love, V