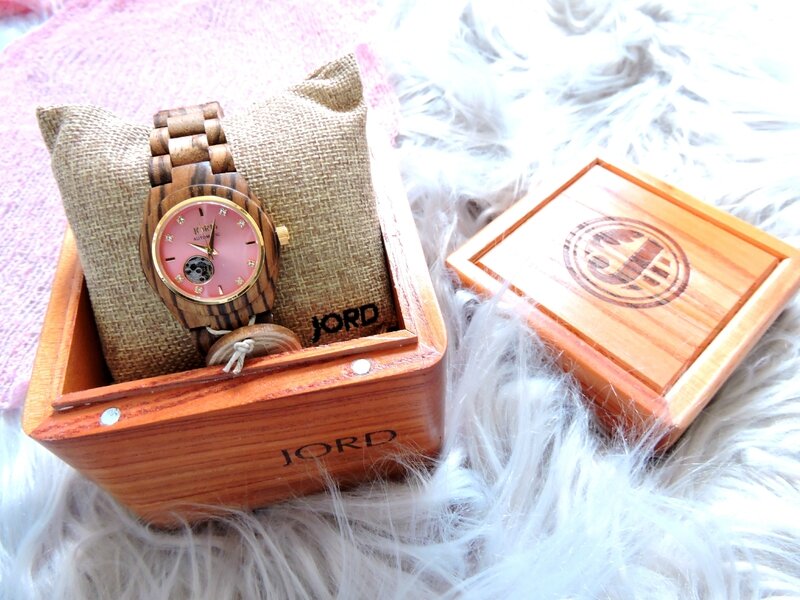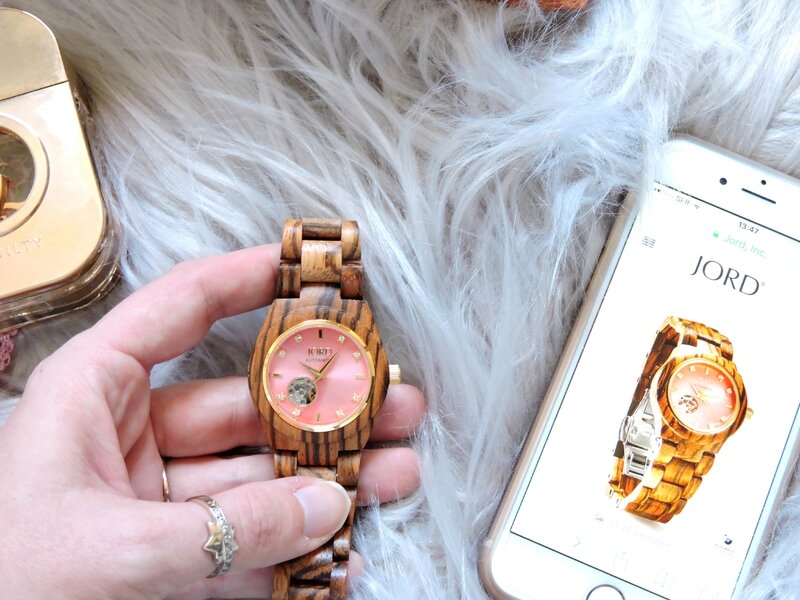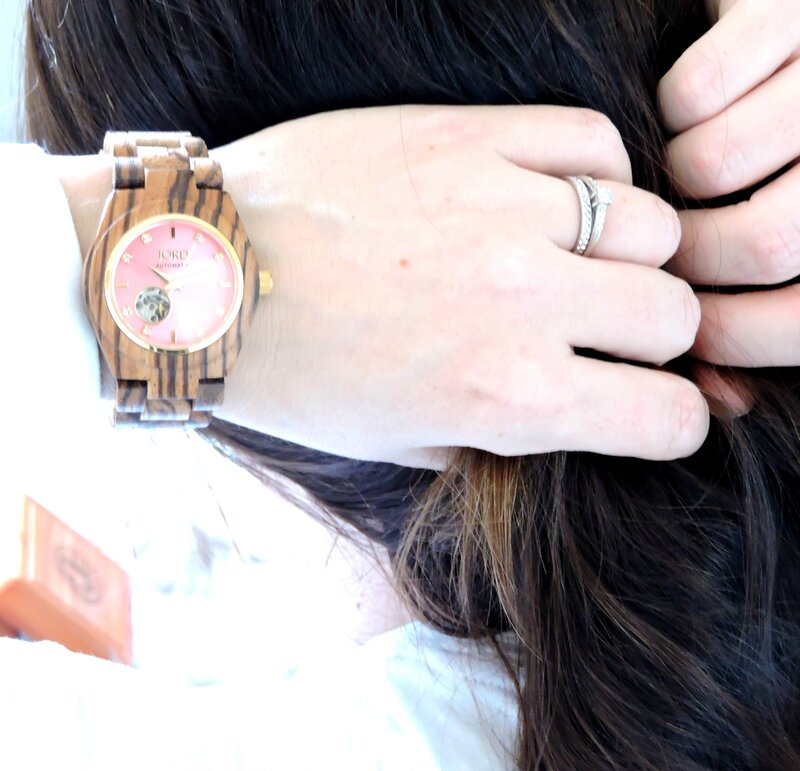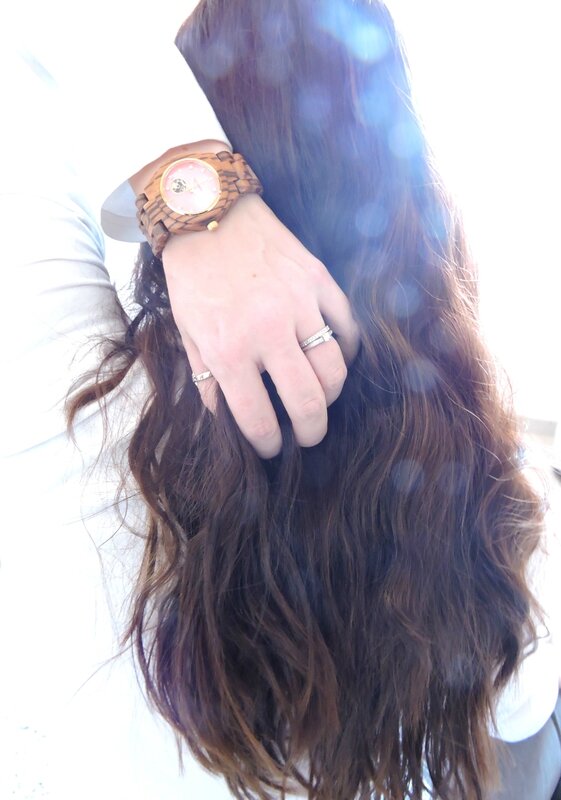 Cora Zebrawood & Rose Jord Woodwatch
Bonjour vous !
Aujourd'hui je vous parle de cette sublime montre de chez JORD !
Jord est une marque spécialisée dans les montres en bois.
Rien que de dire "montre en bois" vous comprenez déjà son originalité !!
Parmi un large choix de modèle j'ai choisi celui ci : la Cora Rose !
Je la trouve simplement magnifique. Elle est automatique et donc n'a pas besoin de piles !
La marque adapte directement le bracelet à votre poignet en vous demandant combien il mesure en cm . Super pratique quand on a des poignets de 15cm de circonférence et que tout est toujours trop grand! ahah
A la réception de votre colis vous allez découvrir ce superbe packaging, tout en bois bien sur ! Rien que l'odeur qui s'en dégage vous transporte !
Une très jolie boîte qui renferme même un petit tiroir "secret" ( qui ne l'est plus à présent ahah )
La montre est garantie 1 an . Livraison gratuite également en France
Même si waterproof il vaut je pense quand même mieux éviter de la submerger !
Pour l'entretien il vous ait fourni un petit tube d'huile pour nourrir le bois !
JORD vous propose également un JEU CONCOURS !
Tentez de remporter une carte cadeau de 100$ ( environ 95€ ) simplement en remplissant le formulaire ICI !
Et même si vous ne gagnez pas ?! Vous remporterez un code qui vous donnera droit à 25$ ( environ 24€ ) de réduction sur vos achats simplement en le remplissant ! Génial non ?
Le concours se termine le 12 Février 2017 à 23H59 et vos codes promo seront valides jusqu'au 31 Mars 2017 .
Alors si vous êtes des amoureux des montres comme moi, visez l'originalité, la matière pure et noble !
Un très joli cadeau à faire ! Saint Valentin bientôt ( j'dis ça , j'dis rien eheh ) !
J'espère que cet article vous plaira !
Merci de me lire
Passez une très bonne semaine !
La bise, V
Hi beauties !!
Today I'm going to talk about this beautiful watch from JORD !
JORD is a brand specialized in the wood watches. And only saying this you already find all the originality !
Among a large choice of beautiful timepieces I choose the Cora Rose !
I just adore it, it's sublime ! This contrast between the wood and the rose is so beautiful ! And it's automatic !
The brand adjusts the bracelet at your waist , you just have to give them your mesure!
And let me tell you that it's great when you have a tiny tiny waist and most of the bracelets don't fit you ! ahah
When you receive your package you will discover this beautiful wood box. What a packaging !!
So pretty and if I could I would share with you also the smell of the wood ! Fantastic !
The watch is waterproof, but I would say that it's better not to submerge it . Not great for the wood !
It's 1 year warranty and they give you a little oil bottle to take care of your wood bracelet !
Free Shipping
JORD also organises a GIVEAWAY !
Win a 100$ Gift card ! Fill out the simple form HERE to enter !
And if you don't win ?! You will always receive a 25$ discount code available on your order until March,31 2017
The contest close on February 12 ,2017 at 11.59 pm
How awesome is that ?!
So if you are a watch lover like me or if you have a gift to make ( hey hey soon Valentines'day ! ahah ) do not hesitate !
I hope you will like this post !
Have a great fresh start of the week !
And thanks for reading!
Much love, V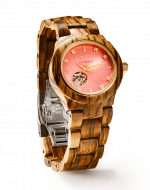 Click to Shop