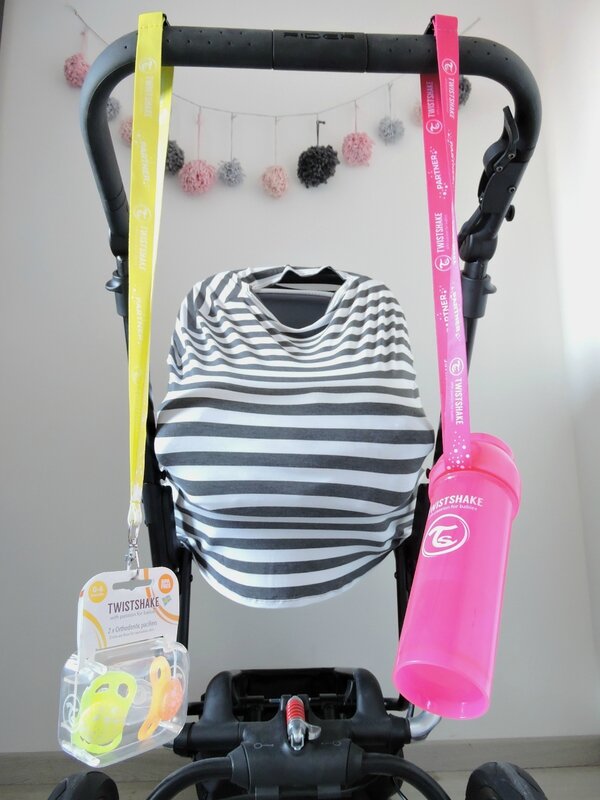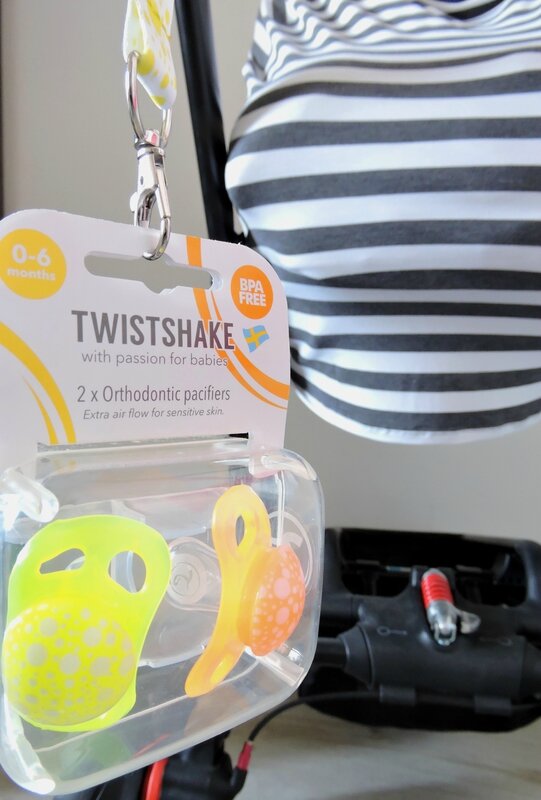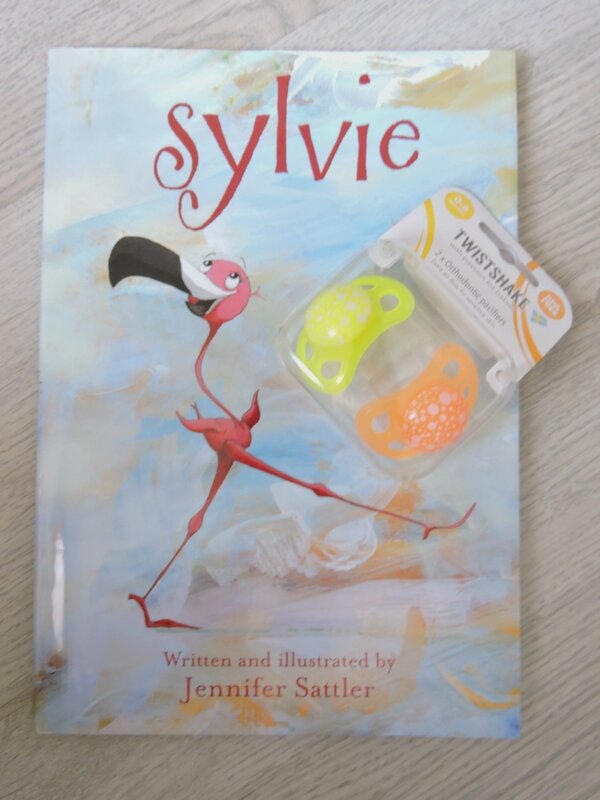 Twistshake biberon/baby bottle - Twistshake tétines / pacifers
( Livre Sylvie de Jennifer Sattler : Thanks Tatie Michelle ! :D )
Bonjour vous !
Un nouveau post qui parle de moi et de bébé !
Et oui car c'est un peu LE sujet de ma vie en ce moment : l'arrivée de ma petite fille dans 19 jours exactement maintenant ! ( ou moins qui sait ! )
Je vous propose d'entrer dans ma tête, celle d'une femme en fin de grossesse ..
C'est fou comme on passe par des milliers d'émotions...
Les 2 principales ?
- Je suis tellement pressée de la rencontrer !
- J'ai aussi envie de retrouver moi "moi-même" .
Car oui, ces derniers jours je ne suis plus que l'ombre de moi même. L'envie de faire plein de choses et le corps qui ne suit plus, le besoin permanent de repos, l'energie qui s'évapore au fil de la journée, les mouvements qui doivent être pensés, calculés.
Eviter de faire tomber les objets par terre ( et bien sur, je fais tout tomber! ahah ) car c'est une corvée de se baisser pour les ramasser.
Etre essouflée simplement après s'être levée du canapé car c'est un effort, être épuisée après une douche.
Toutes les petites choses du quotidien changent et deviennent un effort !
Oui, c'est tout ça en même temps. Et je ne rentre pas dans les détails des douleurs et autres maux de femme enceinte!
Et puis d'un autre côté l'appréhension!
Tellement apprécier qu'elle est là, dans votre ventre, rien qu'à vous, que vous ne faites qu'une.. que vous appréhendez le "après".
Le manque ? Le manque de sentir ce petit être bouger en vous.
Mais ce sera tellement merveilleux. Ce sont plein de nouveaux liens qui vont se créer!
Les hormones on en parle ?
Je pleure pour RIEN ! Et je n'ai pas été comme ça au long de ma grossesse ! Je précise ahah
Je pleure en pensant à elle, je pleure quand je vois son petit lit installé dans notre chambre. Je le fixe, je l'imagine là, dans une poignée de jours elle sera là.
Je pleure aussi des fois en regardant mon homme, en constatant sa bienveillance, son aide et son amour
Quel chamboulement, quel beau changement. Hâte !!
Voilà ce qui se passe dans ma tête et aussi dans, je suppose , la tête d'un grand nombre de femmes en fin de grossesse !
Soyons patiente, ne soyons pas exigeantes avec nous même. Ni maintenant ni après !
Nous somme en train de vivre la plus belle expérience de notre vie.
Alors vivons là, à notre façon !
Maintenant parlons de Twistshake !
C'est une marque suédoise que je connaissais bien avant de tomber enceinte grâce à tous les bons échos que j'en ai eu !
Ils sont connus pour leurs biberons anti-coliques , le modèle que vous voyez en photo est pour un bébé à partir de 6 mois
Alors quand on m'a contactée pour tester leurs produits j'ai été ravie !
Je vous laisse découvrir leur site ICI pour en savoir plus sur la marque et sur leur façon de créer en fonction de bébé.
Et bénéficiez de 20% sur vos achats avec le code " onlybrightness20 " !
Ils livrent dans le monde entier
J'espère que ce post vous plaira
Pour l'instant pas de post "fashion" à moins que vous souhaitiez me voir en pyjama ! ahah
Passez une bonne semaine!
La bise, V
Hi beauties !!
A new post talking about me and babygirl !
Yes because everything in my life right now is turning around THIS !
So I propose you to enter in my mind in a real talk, in the mind of a girl which is at the end of her pregnancy journey!
It's crazy all the emotions I'm feeling right now ..
And here are the 2 most pertinents :
- I can't wait to meet her !!!
- I also want to find back the "real me "
Because yes, those last days I don't really feel like myself . I want to do lots of things that my body just doesn't accept !
Always need to rest, the energy who leaves me during the day . To be always careful of what you do and most of all of how you do it
Being out of breathe just to wake up, being super tired after a shower.
All the little things of a basic day are becoming a challenge. And i'm not even talking about the pain and the little problems a pregnant woman can have !
And in another side there is also the anxiety !
I adore so much to feel her in my body. Her moves (okay, sometimes it hurts a loooot ! ahah )
But we are one. For now she is like all mine. And so I'm enjoying those last days . Last 19 days ! ( if she doesn't come earlier ! :D )
The "after" is so unknown ! And who isn't anxious or afraid of the unknown ?
But there is something I know. It's going to be amazing, crazy and amazing!
A big change in our lives, only for the good !
Then, can we talk hormones ? ahah
I cry ! And let's be clear, I do not cry a lot in the "normal me " !
But right now ? I cry when I think of her , when i look at her tiny bed and imagine that in a few days she will be inside !
I cry when I hear something nice, I cry when I look at my hubby and see how patient, dedicate he is. How he takes care of me and all the love he has.
And yes, I just can't wait !!
Here, this is what's going on in my mind right now !
Let's be patient with ourselves, we are creating life, we are doing something beautiful.
Let's acccept the way we became, the way it's changing who we are.
Do not ask too much to you, and your body . Not now and not after !
We are living the most amazing experience, the most amazing journey of our lives !
So let's live it the way we want to !
Now let's talk about Twistshake !
It's a swedish brand which I knew about even before I was pregnant. All the girls who tried told me that it was awesome !
So when they contacted me to try their products I was super happy and curious !
Here, in my pics, you'll see the anti-colic baby bottle for 6 months babies ( and up ) and also the orthodontic pacifers
You can discover their website HERE to know more !
And I give you a promo code "onlybrightness20" to have 20% off on your orders !
They ship worldwide !
I hope you liked this post
For now no fashion post, except if you want to see me in pajamas ! ahah
Thank you for reading !
Have a great week
Much love , V