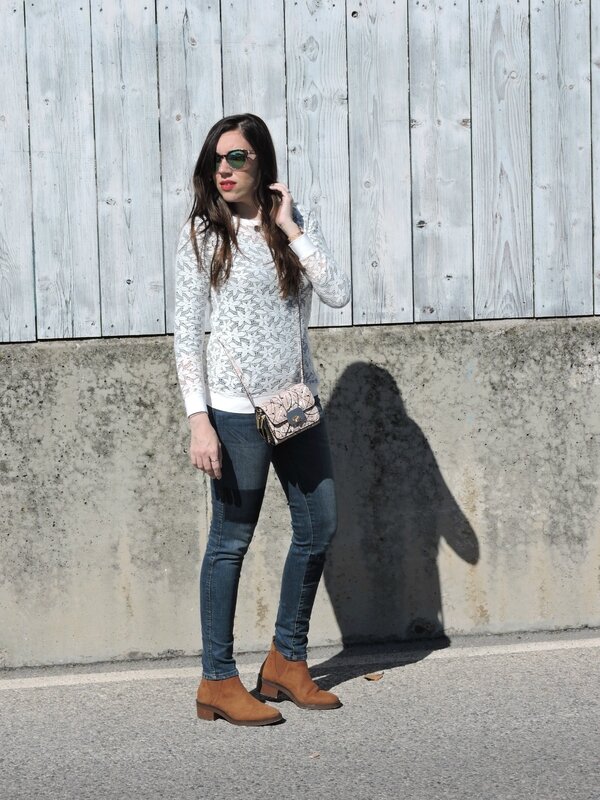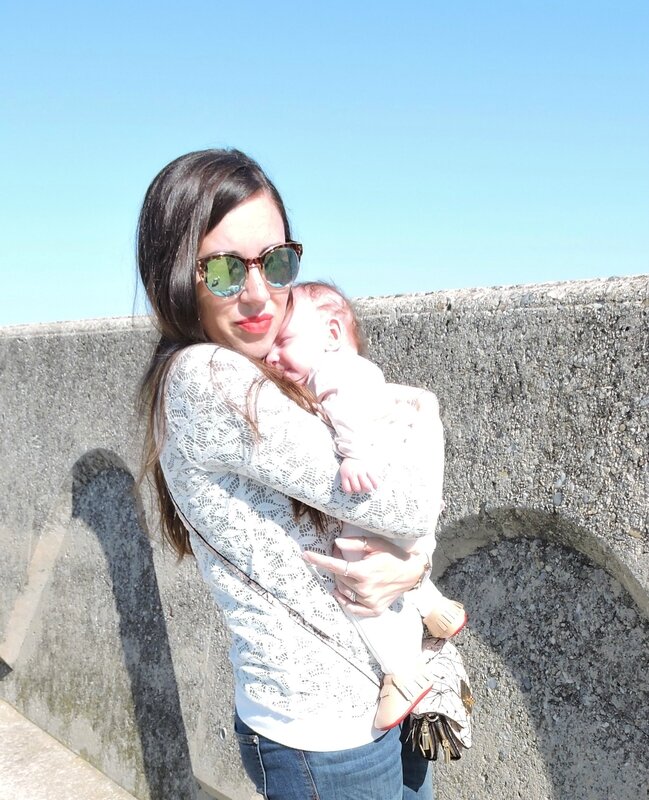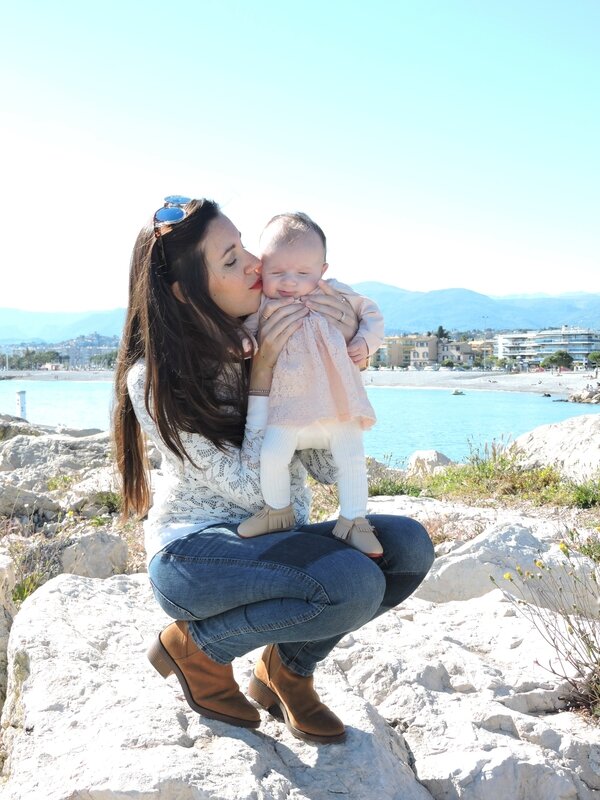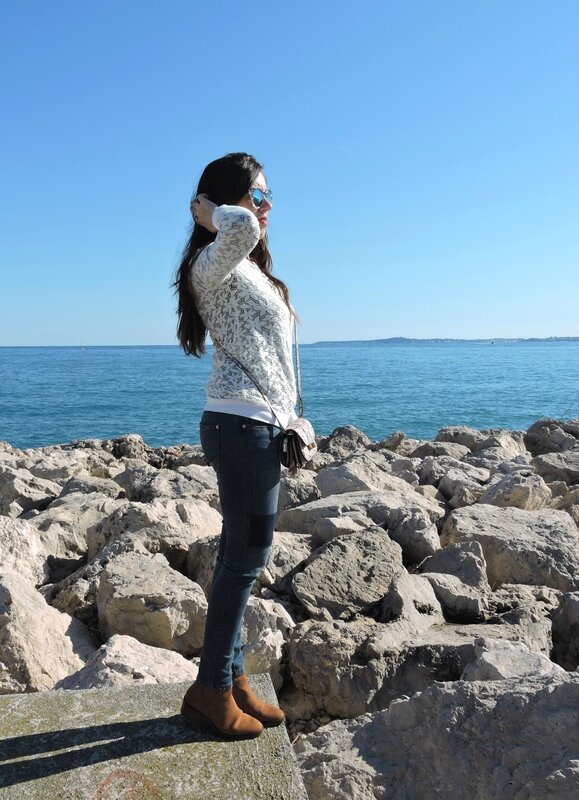 Bonjour vous !
Juste parce que l'amour de ma vie mérite un article pour son 3ème mois ( et pour tous les autres, et aussi pour "sans raison " ! )
Ma petite Iris a eu ses 3 mois le 29 Avril !
Quelle évolution ! Je suis toujours en admiration devant elle et je m'émerveille pour la moindre nouveauté
Je suppose que c'est ça être maman !
Sans parler que mademoiselle dort maintenant dans sa propre chambre !
Youhou pour bébé, bizarre pour maman !
Les 2 premières nuits ont été plus difficiles pour moi que pour elle ahah
Mais tout est OK !
3 mois de vie pour ce petit être, je ne peux plus imaginer ma vie sans elle.
A propos de ce que je porte :
Ce ne sont que des anciennes collections !
Le top crochet vient de chez Mim
Le jean est de chez H&M
Les bottines de chez Stradivarius
La montre est la Daniel Wellington Classic petite en blanc et rose gold
Le petit sac des Galeries Lafayette
Et les lunettes de soleil sont de chez Mango !
Je vous souhaite une belle semaine
Et un beau mois de Mai !
A bientôt
LA bise, V
Hi beauties !
The love of my life is 3 months so it deserves a post ! ( and even for the other months, or also for "no reason" ahah)
My little Iris is now a big girl !
She sleeps alone in her room! Youhou for baby ! But not for mommy !
Ahah seriously the first nights had been more difficult for mommy than for her !
But now yay! Everything is ok !
3 months of life for that little human being, and I couldn't imagine my life without her...
About what I'm wearing :
It's all from old collections !
The top is from Mim
The jeans are from H&M
The booties from Stradivarius
The watch is the new Daniel Wellington Classic petite
The mini bag from Galeries Lafayette
And the sunnies are from Mango !
I wish you a great week !
Thank you for reading
And yay for May !!
Xoxo, much love, V