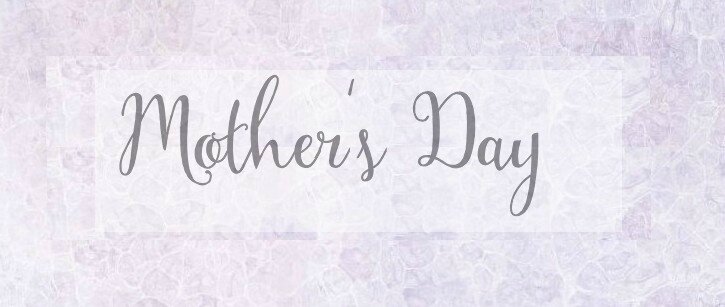 Bonjour vous!
La fête des mères approche et j'ai voulu partager avec vous mon ressenti !
( non, ce n'est pas un post sur des idées cadeaux cette fois ! :D)
Ma première, touuuuuute première Fête des Mères !
C'est précieux, tellement précieux!
Je sais que la plupart des nouvelles mamans vont se reconnaître dans ce post, même si chacune à son histoire et son parcours.
Le mien, si vous me suivez vous le savez déjà, a été un peu difficile. Je n'étais pas vraiment sûre de pouvoir fêter une Fête des mères un jour.
Et ce jour a d'autant plus d'importance pour moi car c'était le jour que j'avais choisi l'année dernière pour annoncer ma grossesse !
Il est difficile d'expliquer une émotion. Mais je peux expliquer combien j'ai changé.
Combien mon regard sur la vie et sur le monde a changé. Combien maintenant je comprends certaines phrases de mes parents.
Combien l'amour infini peut exister.
J'ai changé, j'ai grandi . Je grandis chaque jour en même temps qu'elle .
On ne peut pas imaginer tant qu'on ne le vit pas. Je peux dire aujourd'hui que devenir mère est la plus belle chose qui me soit jamais arrivée.
Que je serai là pour elle tout au long de ma vie, peu importe ses choix. J'essaierai toujours de la comprendre et de la soutenir.
Je ne suis et ne serai pas parfaite, loin de là. Et d'ailleurs je ne recherche pas la perfection.
Le plus important c'est l'amour.
Et ça peu importe de quel façon il est exprimé.
Aujourd'hui, rien n'est plus important qu'elle dans ma vie, que son bien être, que son bonheur.
Elle rythme mes jours (et encore de temps en temps, un peu mes nuits ahah)
Elle me fait relativiser ( encore plus) sur les soucis de la vie. Je n'ai qu'à la regarder, elle n'a qu'à me sourire pour que la peine, la colère ou autre sentiment négatif disparaisse comme par enchantement .
Elle est ma petite fée magique !
Iris, je t'aime
- à ma maman -
Je ne t'échangerais pour rien au monde
Ne doute pas de qui tu es
Car tu as contribué à ce que je suis aujourd'hui
Le respect, les valeurs , le "Vrai "
Tu me les as transmis
A mon tour maintenant
D'être une petite maman!
Bonne Fête mamounette !
J'espère que cet article vous aura plu !
Je souhaite une bonne Fête des Mères à toutes les mamans, les futures mamans, et à celles qui ne le sont pas encore mais qui rêvent de le devenir...
Merci de me lire !
A bientôt
La bise , V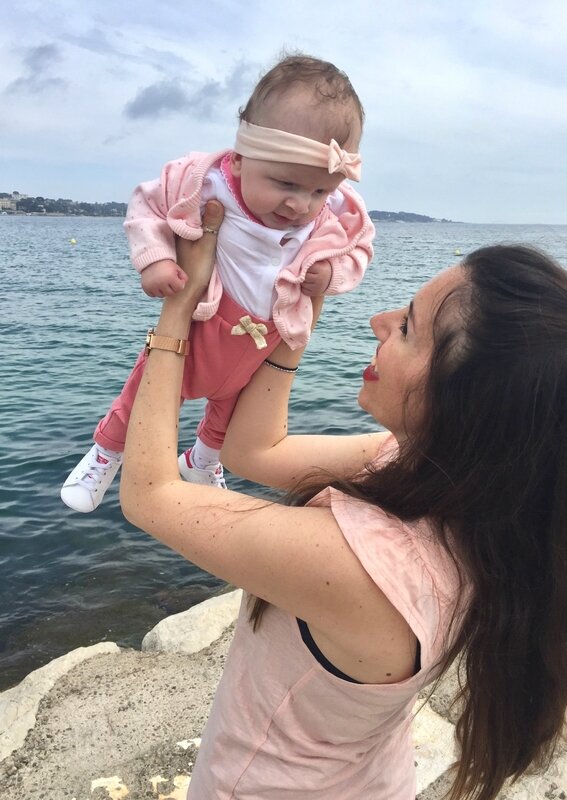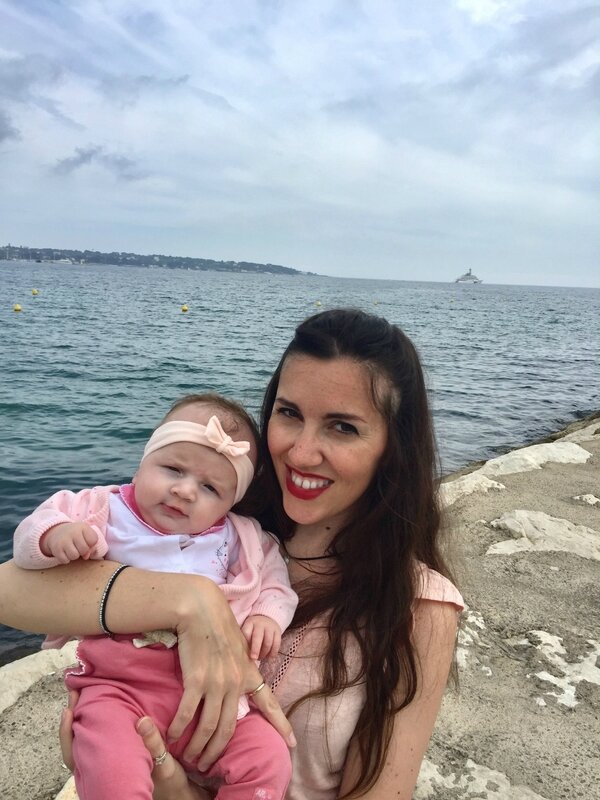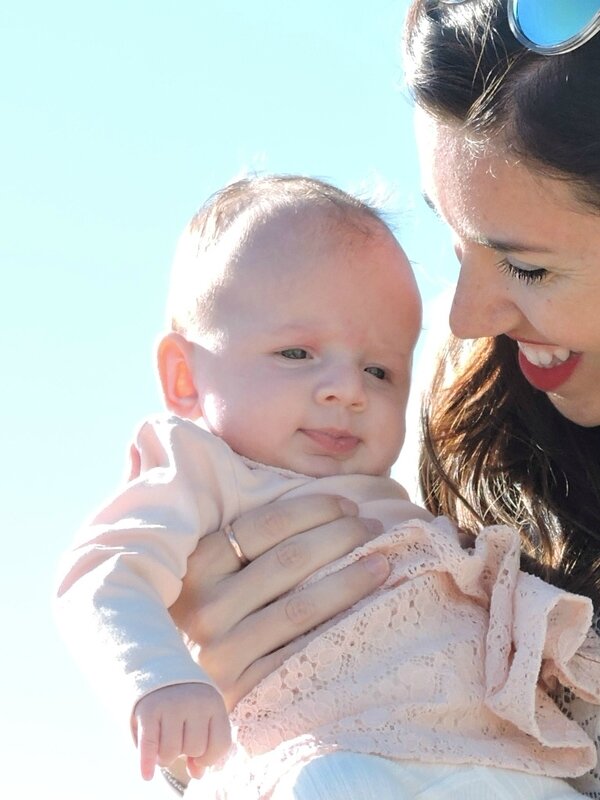 Hi beauties !
I know for you Mother's Day is already gone! but here in France it's on May 28 !
And you know what ? This is going to be my very first one ! I'm so happy, so excited !
This is so precious. I know that most of the new moms will find themselves in what I'm writting , even if we all have a different road - we are going in the same way. The Motherhood Land ! :D
If you know me and follow me you will know that it has been hard for me to be a mommy. I wasn't sure if one day I would be able to celebrate my own Mother's Day.
But here I am, happy and blessed, with my beautiful daughter.
It's hard to explain an emotion, but I can explain what motherhood did to me .
I have changed.
I have learned, I have grow up. I'm growing up every day just like her, with her .
I now know what is the infinite love. You can't imagine until it happens to you.
I can tell now that become a mommy is the best thing that ever happened to me . I can tell that I will be there for her, for ever. No matter her choices, no matter her thoughts. I will be just here, to always support her, empower her , listen to her.
I will not be perfect, we nerver are. I don't try to be perfect. We don't care about perfection.
The most important is Love. The love we give, the love we share. No matter how we show it. Just feel it.
She is now the most important "thing" in my life. Nothing, NOTHING is more important than her, her health, her happiness.
I obviously love my hubby, my family but they are all different kind of "love".
She is my everything. She drives my days ( and also sometimes my nights ahah )
She makes me see the world with different eyes, makes me put in perspective about life things. I feel sad? I feel mad ? I just have to look at her.
She just has to smile and everything is gone.
She is like my little fairy!
Iris, I love you
I hope you all had a beautiful Mother's Day!
I'm so grateful for having a wonderful mom and will change her for nothing in the world . ( my mommy doesn't understand english eheh)
Thank you for reading!
I hope you enjoyed this post
Xoxo, much Love!! V