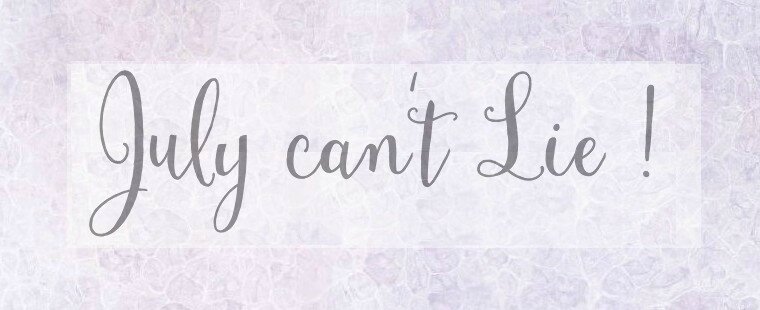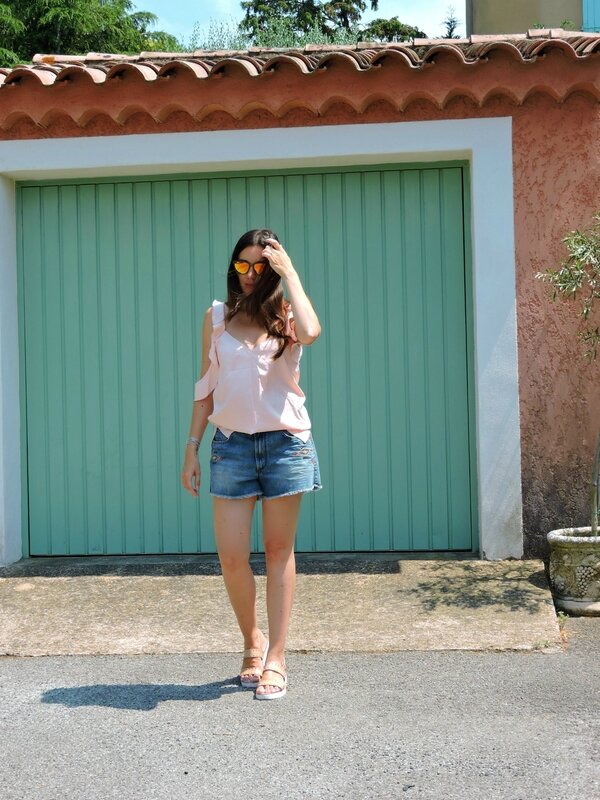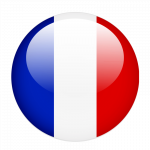 Bonjour vous !
Juillet ne ment pas ! ( oui, en français ça rime pas, même pas drôle ! ) car c'est bel et bien l'été et tout ce qui va avec !
Avec cette chaleur on veut du léger!
C'est pour ça que j'ai adoré ce petit top de couleur rose nude! Avec ces jolis volants et sa matière très agréable !
Sans compter son prix.. c'est pas négligeable !
Je ne vais pas m'éterniser...mademoiselle m'appelle . Ce qui m'ammène à une petite update à son sujet !
Elle a 5 mois maintenant ! Vive, éveillée et belle à croquer, c'est un bébé facile et on l'ammène partout avec nous !
Sauf que ça y est, elle commence à faire ses dents...
Les nuits sont donc à nouveaux très mouvementées ! Pauvre puce qui souffre ( et pauvre maman qui ne dort pas ou presque)
Les mamans , si vous avez des conseils , je prends !
Je lui donne pour l'instant que de la camomille en homéopathie !
J'espère que ce look vous plaira !
A bientôt
La bise
V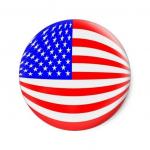 Hi beauties !
Finally this look is posted !
I do not find the time those days !
July can't lie ! The heat is here for real! And what do we like ? Cute little clothes !!
This top is perfect! I love this pink nude color and the ruffles!
I also love the price ! ahah
Ok, babygirl is calling and I need to do a little "Iris update "!
She is now 5 months old ! And you know what ? She is teething !!
Goodbye good nights! Baby is suffering ( and mommy too ! ) , mommy doesn't sleep
For all the moms who are reading this : I take your advices !!
Hope you will like this look !
Thanks for reading
Xoxo, V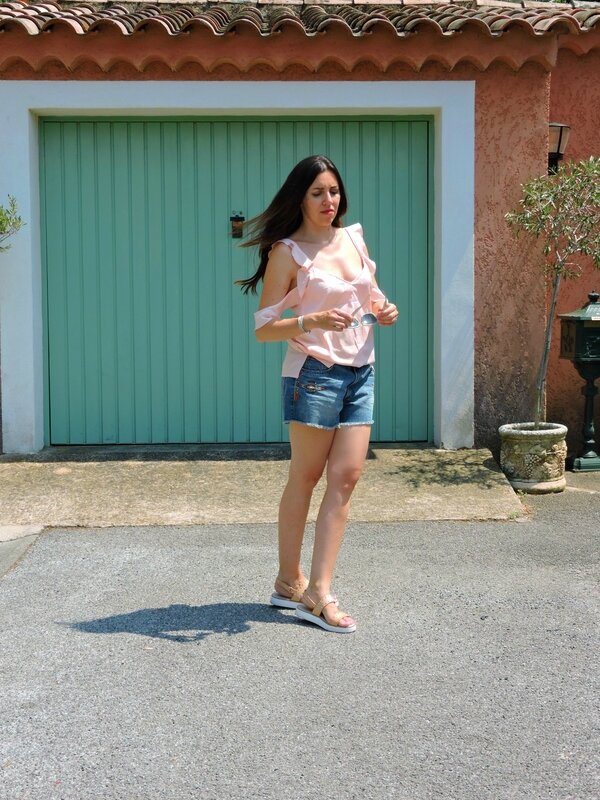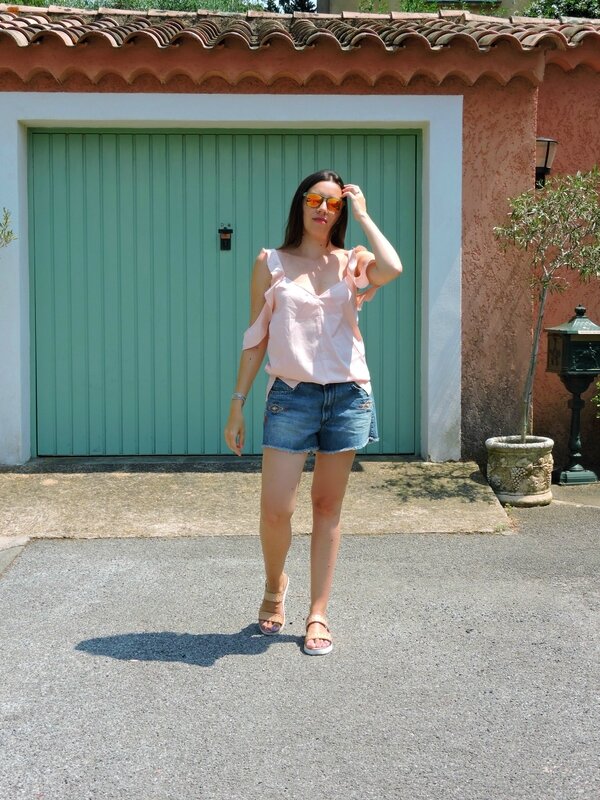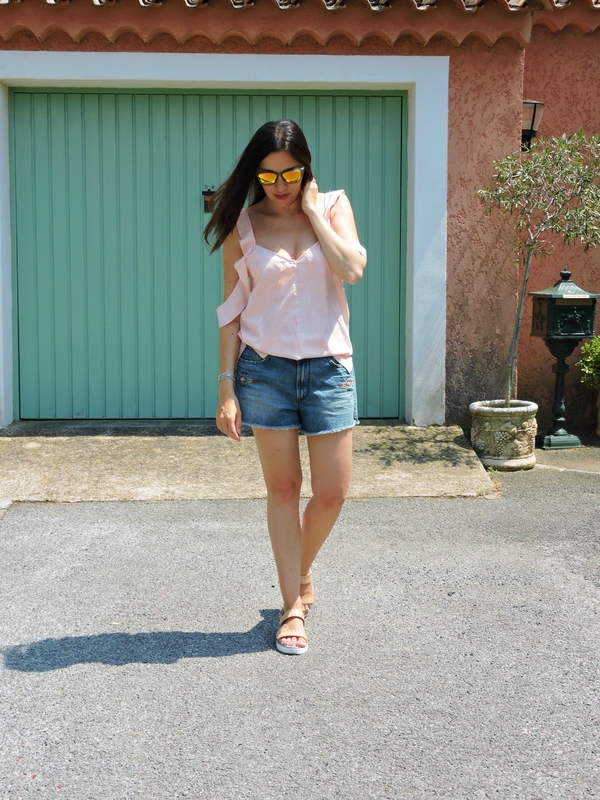 Get the look :
Top : Sammydress - Shorts : Bershka ( old)
Chaussures/shoes ( on reapeat, sorry ahah ) Zara Kids
Solaire/sunnies : Hawkers