Bonjour vous !
Qui a t-il de plus basique qu'un jeans et un t-shirt ?
Pas grand chose... ( non le pantalon de jogging ne compte pas, c'est plus du basique à ce niveau là ! - dit la fille qui a vécu en jogging baskets pendant la plupart de ses années lycée ahah )
Pour moi c'est presque mon uniforme, un indispensable !
Et niveau jeans le top du top reste notre leader : Levi's !
J'ai gardé un Levi's pendant plus de 15 ans. Je m'en suis séparée car il ne m'allait plus et mon coeur en fut brisé ( eheh)
Ces jeans sont increvables, plus on les porte et plus ils s'adaptent à notre corps . Oui bon, ça veut pas dire qu'il faut pas le laver hein !
Je me souviens qu'au lycée il fallait faire une "enquête", un genre de gros dossier à rendre , et j'avais choisi de le faire sur la marque Levi's
On voit la passion là non ? ahah
Il n'y a bien sur pas que cette marque, beaucoup de jeans maintenant sont bien coupés et de bonne qualité.
Pour mon dernier j'ai choisi la coupe 715 BOOTCUT ( un peu évasé en bas) en bleu brut
La taille est assez haute, génial pour mes restes de bidou ! Super confortable quoi
Bon par contre je ne suis pas très grande! donc c'est soit je le porte avec des petits talons soit si je veux me mettre en baskets : bonjour revers !
J'ai superposé mon t-shirt avec un petit manches longues. L'automne est la saison idéale pour les superpositions!
Un petit coup de frais ? hop! On porte couche sur couche !
Ce qui est génial c'est que c'est aussi un passe partout
Avec une paire de baskets et un bomber ou une paire de talons et un blazer... on peut pas faire de faux pas !
J'espère que vous aimez les basiques autant que moi
Passez une bonne fin de semaine !
La bise,
V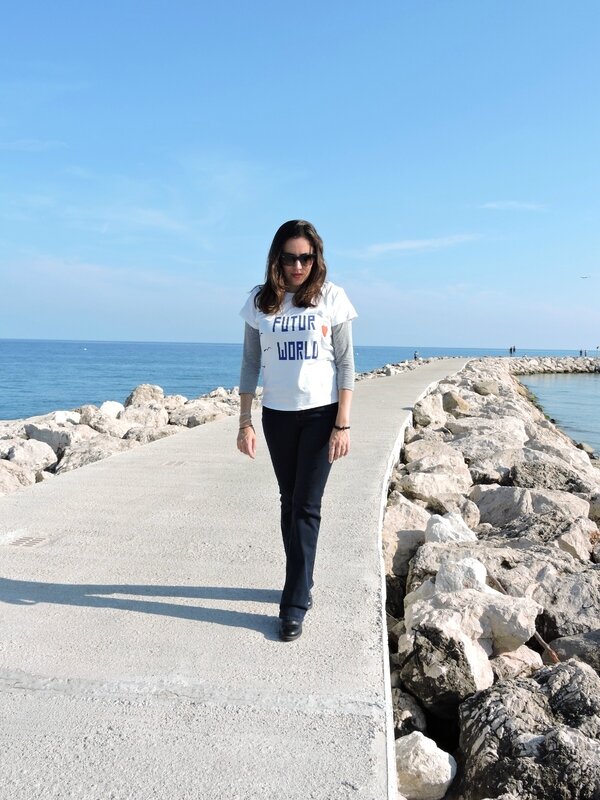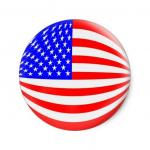 Hi beauties !
Is there something more basic than a pair of jeans and a tee ?
I don't think so ! ( jogging pants do not count, this is worst than basic ... - says the girl who wore jogging pants during almost 3 years at school ! ahah )
For me it's almost a uniform !
And talking about jeans the leader will remain Levi's !
I kept a Levi's ( found in the US by the way ! ) during more than 15 years. I had to quit it because he was too small, and my heart was broken . (ahah)
The more you wear it, the more it fits your body so well ! Ok, I did't say that you do not have to wash it ahah
There is obviously other brands with good jeans ! Good shape and high quality.
I did't own a Levi's since a while but this time the temptation was too big and so I decided to buy the 715 BOOTCUT .
The shape is perfect, with a high waist , perfect for my "hey I'm still here" little tummy ! ahah
I paired it with that white tee, and did a little layer game. Fall isn't the best season for layering ?!
We can wear eaverythinnnng ! Yay!
The great thing is that with sneakers and a bomber or heels and a blazer, you can't go wrong !!
I hope you enjoy basics as much as I do!
Happy end of the week
Xoxo, much love
V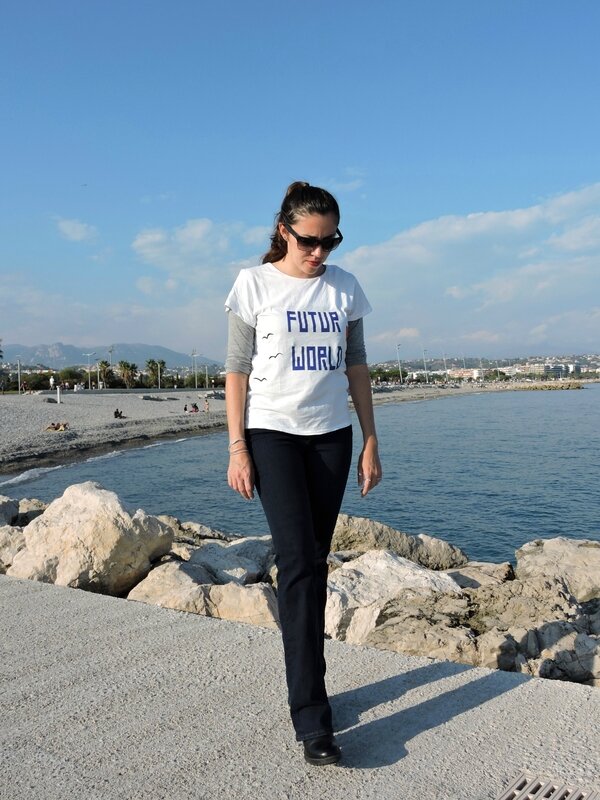 Get the look :
Jeans : Levi's Bootcut 715
Tee-shirt : Galeries Lafayette
Boots : André
Sunnies : Ray Ban RB4186