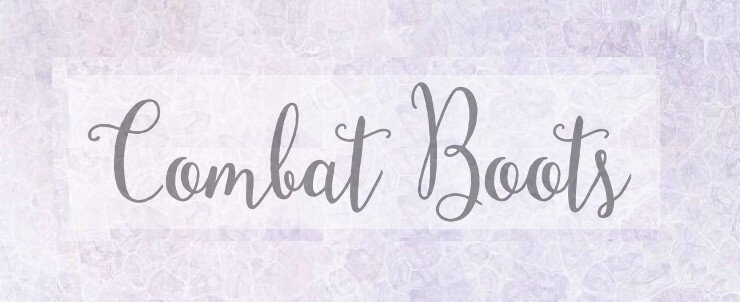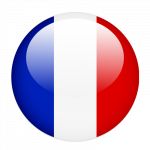 Bonjour vous !!
Un nouveau post "look" juste à cause de mes nouvelles boots Zara d'amour !
Je pense que vous allez les voir très souvent et à toutes les sauces !
Mais qui va me jeter la piiiiiiiierre ? Qui?!!!!!
Elles sont tellement confortables et stylées !
Le combo parfait , c'est pas vrai ? ( mais pourquoi je pose des questions alors que personne ne peut me répondre ? Et bien une petite question rétorique ne fait de mal à personne ! Voilà ! ahha)
J'espère que vous allez bien !
Ici ça va, je me plonge vraiment dans les fêtes de Noel ! Je vais d'ailleurs bientôt commencer la déco.
Il y a pas à dire : quand tu as un enfant les fêtes prennent une autre tournure ! ( et aussi un autre tournant," porte-monnaiement" parlant ! ahah )
Mais quel plaisir !!
J'espère que ce look vous plaira !
La bisouille ,
V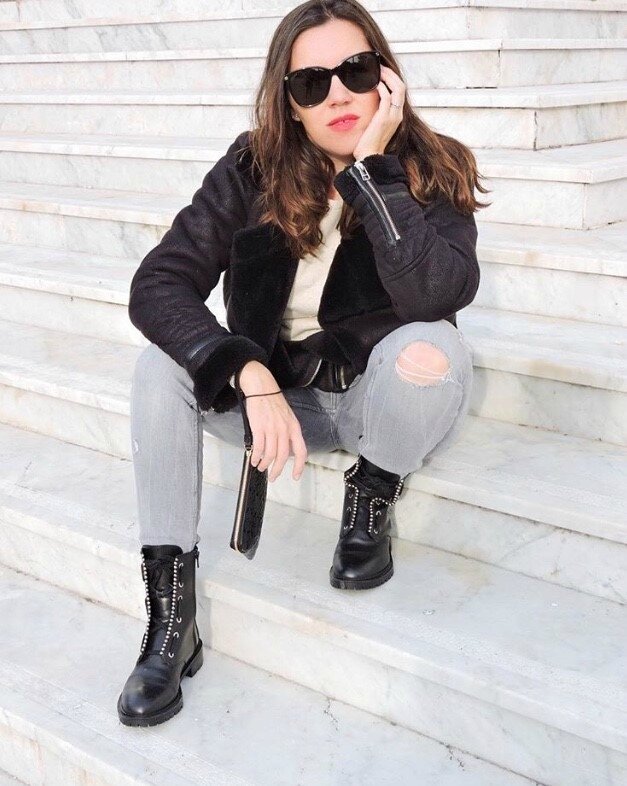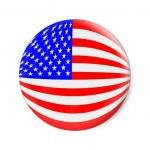 Hi you !
A new outfit post just because I'm in love with my new Zara boots !
I think you're going to see them on repeat !
But : " Don't put a blame on meeeee, don't put a blame on meeee " ! ahah
( can you still hear that song in your mind ? yes, it's normal ! I do love it by the way ! )
They are super comfy and so stylish !
They literally go with everything so it's a win !
I hope you're all doing well.
Here I'm jumping in the Christmas spirit and with both of my feet !
I will soon start to decorate my appartement, yay !
It's crazy how having a child changes everything and makes things super excited! ( I mean even more ahah)
Hope you will like this look!
Thanks for reading
Much love, always
V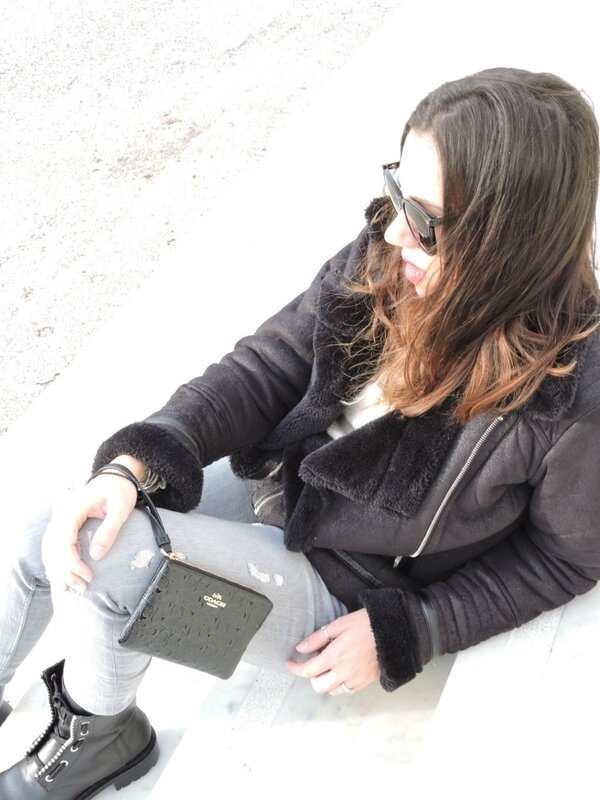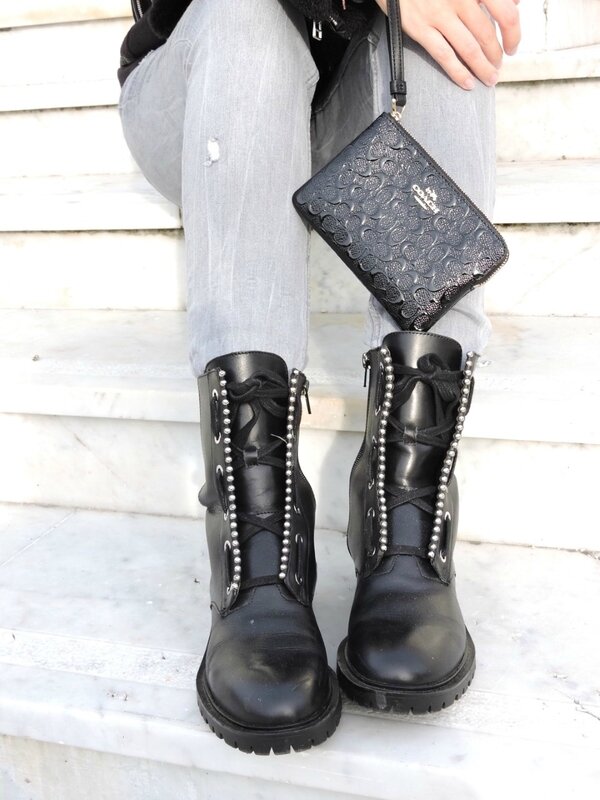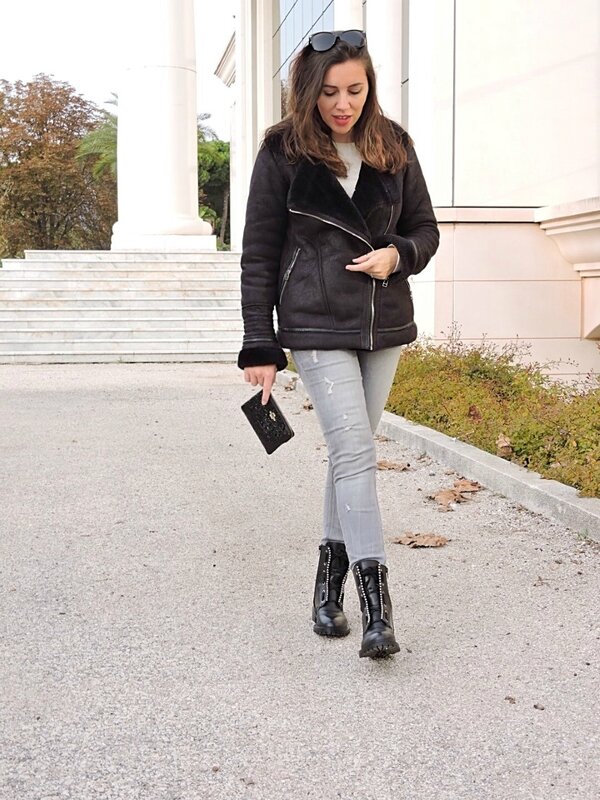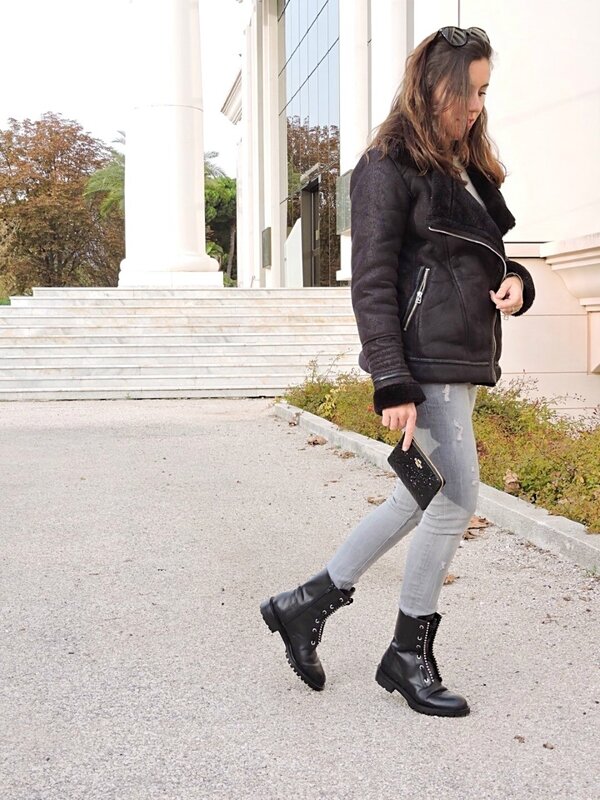 Get the look :
Solaire /sunnies : Gucci
Jacket / veste : Asos (old) similar here
Pants/pantalon : Zara (old) similar here
Boots : Zara
Pochette : Coach