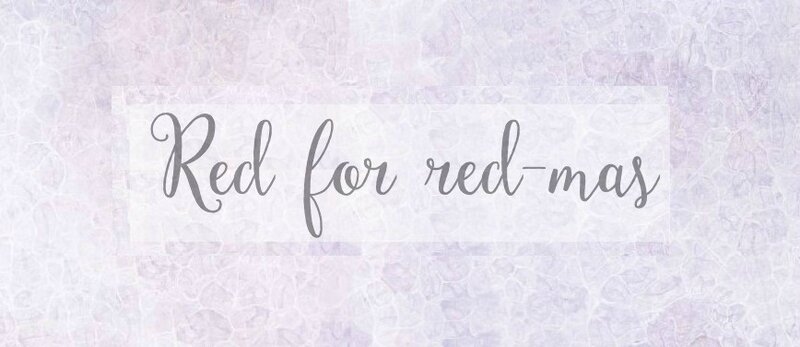 Bonjour vous !
La chasse aux cadeaux a officiellement commencée ?!
Pour moi elle est même terminée ! Bon on est pas à l'abri d'un petit cadeau en plus par ci par là !
Et oui je m'y suis prise à l'avance cette année! * fière* ahah
Je profite des bonnes affaires comme sur les sites ventes privées, showroom privé, ou même pour le black friday !
Alors par contre pour les décorations c'est autre chose ...
Pleine de bonnes intentions, je sors mon carton de décos et là..rien.
Un petit Père Noël "pot" où j'y ai mi mon cactus dedans , un mini arbre lumineux, quelques boules pour le futur sapin et, et, et... c'est tout!
Pour le premier Noël de bébé je me dois de compléter tout ça !
Du coup il faut que je me colle à l'achat de guirlandes et compagnie!
Le rouge est super tendance en cette période mais il l'est aussi pour toute cette saison !
J'ai vraiment craqué sur ce jeans de chez NA-KD !
Cette bande sur le côté! Canon !
Et vous? Vous en êtes où dans la course aux cadeaux ?
Les semaines passent passent vite vous savez.... Je dis ça, je dis rien ! ( non non, je ne veux pas vous mettre la pression.. niark niark)
[ PS : on en parle de ma queue de cheval mal coiffée ? ]
J'espère que ce look vous plaira !!
Bisouilles à vous
Merci de me lire
V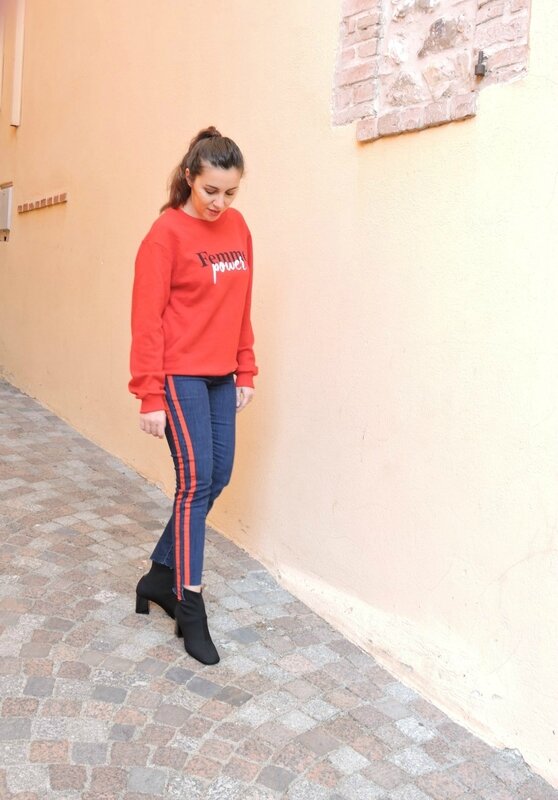 Hi beauties !
It's offically time to start your Christmas shopping ! #tistheseason , right ?!
For me it's done ! No kidding ! Yay!
Well, let's be honnest saying that one gift here or there will surely be add ahah
Last day, full of good intentions, I decided to start my Christmas decoration.
And, and annnnd : drama !! My box was like empty !
One tiny santa here, a few tree ornaments... and that's all !
I thought : "Wait, what ? !! for my baby girl first Christmas this is noooot ok ! " ahah
So this is what I have to do now ! Find some cute Xmas decorations!
Don't we just love this ?
Red is super trendy this period but also for the entire season !
That's why I had a big crush on those jeans from NA-KD !
How cute are they ?
Loved those red stripes !
[ PS : do you talk about that ugly ponytail ? Nooope ]
Hope you will enjoy this look as much as I do !
Thanks for reading!
Much love, always,
V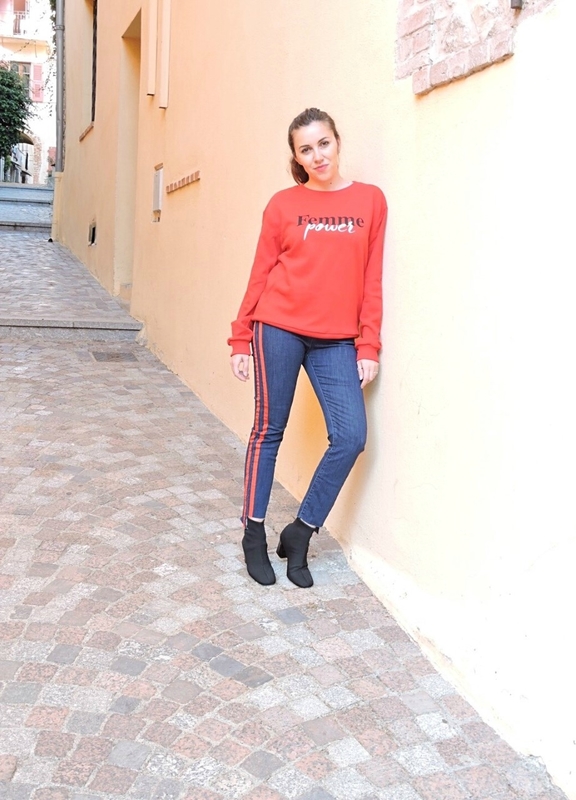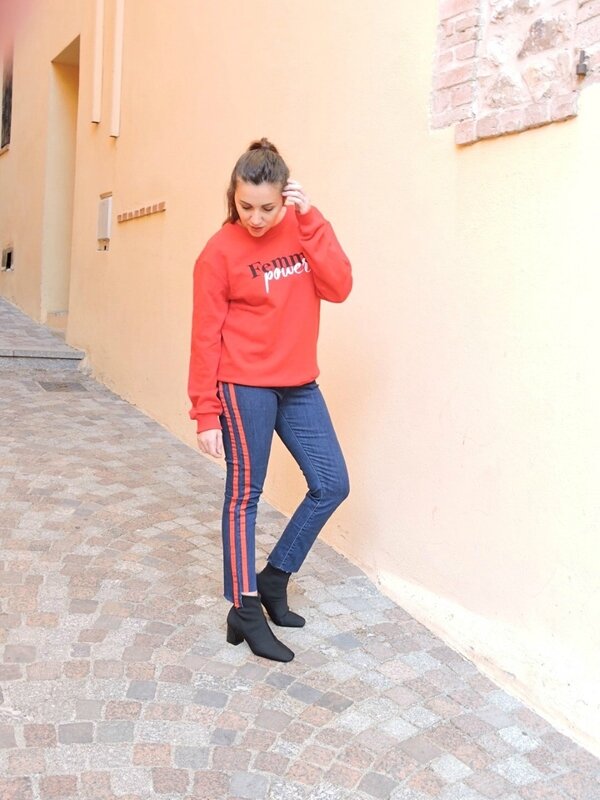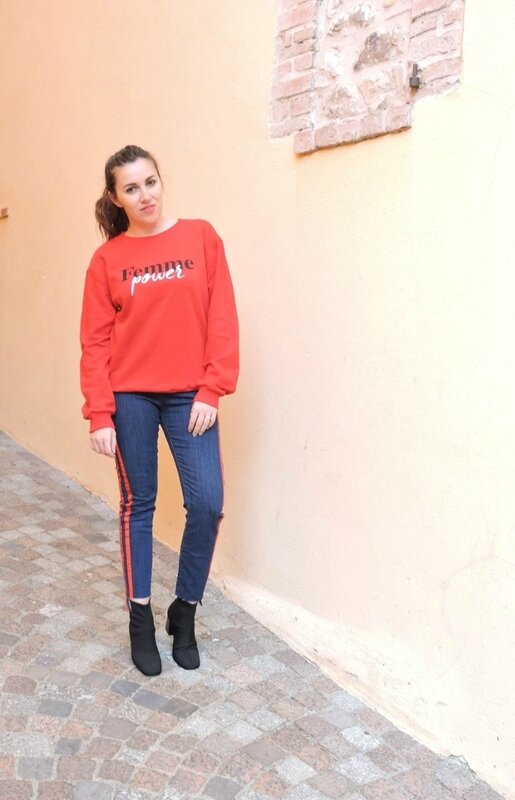 Get the look :
Pull/sweater : Stradivarius
Jeans : NA-KD
Bottines : Mango